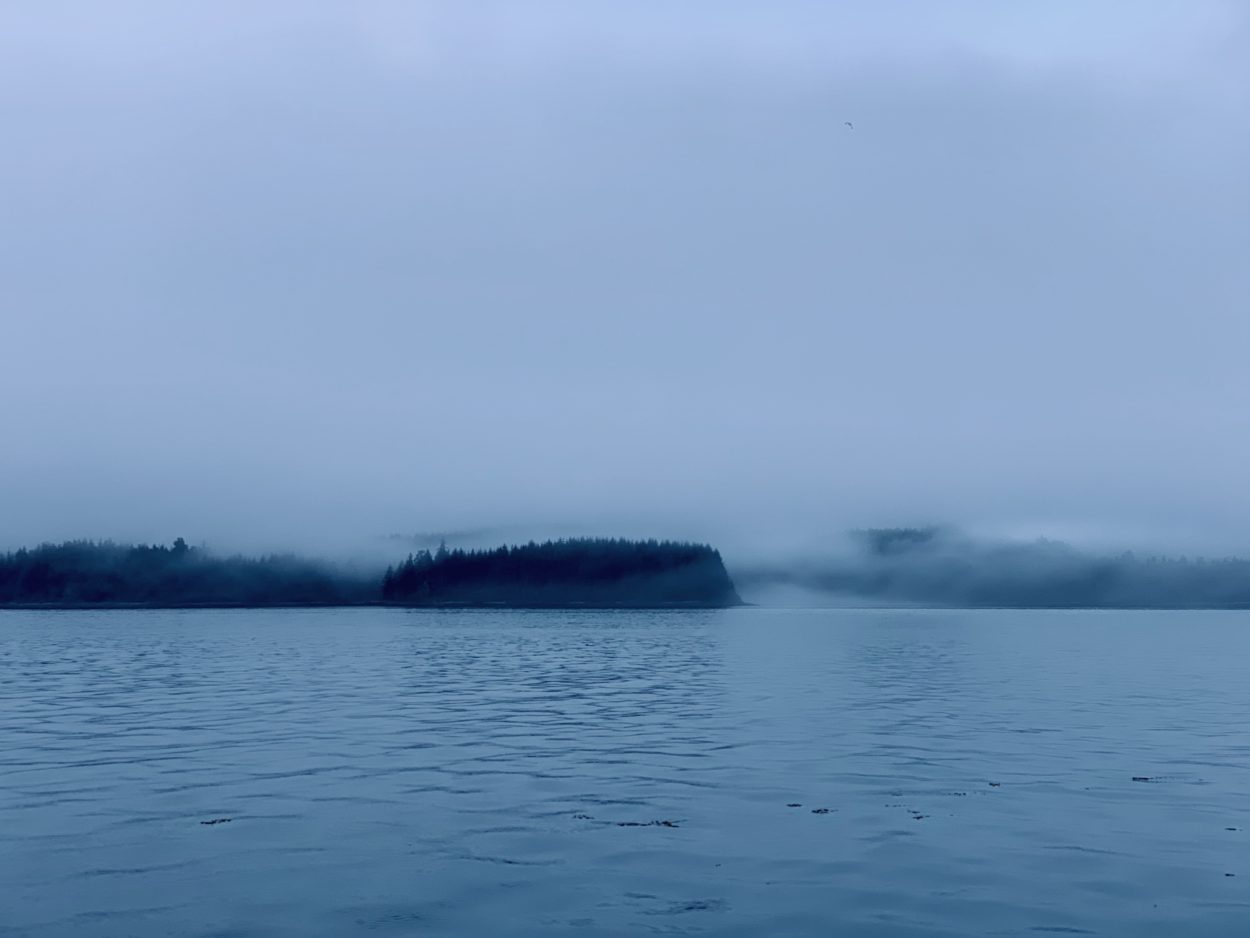 Some Southeast Alaska towns are setting rain records this summer. Petersburg and Ketchikan saw their rainiest summers on record while Sitka had the most rainy days. KFSK's Angela Denning has more:
Much of Southeast Alaska is a temperate rain forest so residents are used to getting wet. But, this summer was a little extreme even for their standards.
"It was just low after low," said Juneau resident, Kimberly Vaughan, who is also the Observation Program Leader for the National Weather Service. "Summer was almost a perpetual fall in how the weather patterns came in. June, July, and August seemed like we were stuck in September."
June is supposed to be one of the driest months of the summer in Southeast. But not this year. Petersburg and Ketchikan saw the rainiest summers on record for June, July, and August.
Nearly 32 inches of rain fell in Petersburg, breaking the old record of just over 31 inches set in 2015. Ketchikan saw 47 inches of rain this summer, breaking the old 2017 record.
Rain records for Petersburg go back to the 1920s but have some gaps here and there. Still, it was a notable year.
"A lot of atmospheric rivers just came into the panhandle," said Vaughan. "It's just not typical for us to have so much onshore flow coming in with such an abundance of moisture."
Juneau was very close to its rain record for the season. As of the last day of August there was about 23 inches of rain, just an inch shy of the 2014 record. Still, one of Juneau's recording sites, south of the downtown area, actually had the highest rainfall of all sites in the state for the month of July.
For Petersburg and Ketchikan, Vaughan says breaking the summers' rainfall records was a combination of having many rainy days and days with heavy rainfall. Petersburg had four days in August with over an inch.
But other towns in the region also saw days of unusually heavy rain.
"We were seeing records broke by double the amount of what the record was in some cases and we definitely had multiple days where we were seeing an inch or more," Vaughan said. "Some stations especially down south that typically get more rain, like Ketchikan over Petersburg, they were seeing daily amounts of over two inches in some cases."
Ketchikan also broke its record for most rainy days. It saw 68 days of rain, one more day than the record set back in 1933 and 1940. Likewise, Sitka broke its record for most rainy days at 70 days, breaking its 2015 record of 66 days.
Lots of rain in Southeast isn't a bad thing. Much of the region had experienced drought conditions over the last few years. Now, that's all in the past and watersheds are once again full.
As for the long term forecast, Vaughan says Southeast could see some above normal temperatures this fall but precipitation looks about normal.