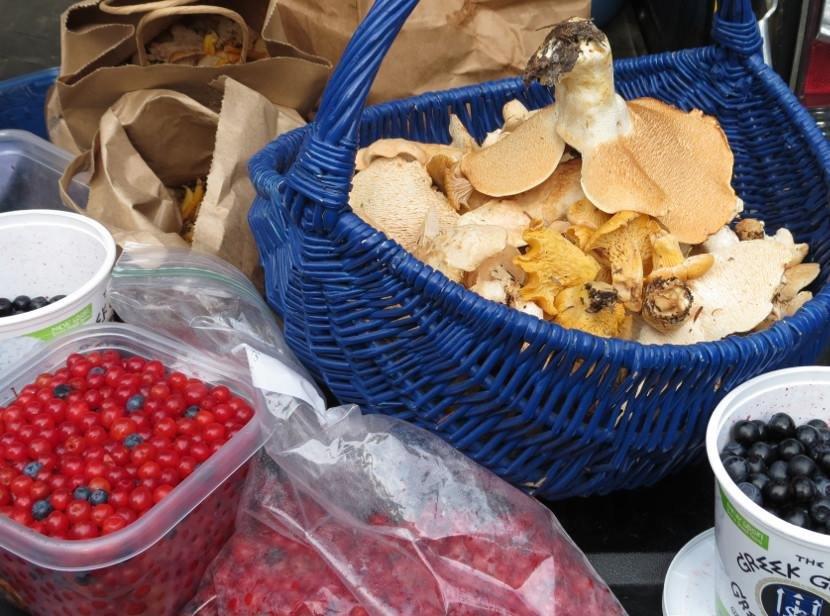 This week's Rain Forest Festival in Petersburg is a little bit different this year because of the Covid-19 pandemic. It is featuring virtual and online classes that revolve around the Petersburg landscape and people who live in it. KFSK's Angela Denning reports:
Some of the virtual, online classes and workshops in the festival have limited participation and you have to sign up for them well in advance. Those include Rain Forest foods cook-along classes for adults and kids. There are art workshops with local jewelry maker, Ashley Lohr. There are also Rain Forest Writers workshops happening, which have limited virtual seating.
Other virtual events are open to everyone to join as long as you register with the library to get the online link.
"I think making it available by Zoom will make it available to people who can't get out," said volunteer festival organizer, Sunny Rice. "Some of the things you don't have to be there right at that time and you'll still be able to appreciate them later on."
There are three virtual science talks on Thursday, Friday, and Saturday.
On Thursday, over the lunch hour, Elizabeth Graham will be giving a talk called, "Forest Insects in Southeast Alaska". Graham is an Entomologist with the U.S. Forest Service and she's an expert on how sawflies affect hemlock trees, turning them brown.
On Friday, the festival's keynote address will be virtual at 7 p.m. The speaker is soil scientist, Dave D'Amore from Juneau. The title of the talk is, "The mystery and wonder of Southeast Alaskan peatlands".
"He's got expertise in our muskegs and how do they work and how are they changing and how are they put together and how do they form," said Rice.
On Saturday at noon, award winning filmmaker, Lisa Jackson, will be discussing her new IMAX short film on lichen. The event will combine viewing the short film titled, "Lichen" and a discussion with local lichen expert, Karen Dillman with the U.S. Forest Service.
"Lisa Jackson created a beautiful 10 minute film on lichen and so for our Saturday brown bag we're going to watch that film via Zoom and then Karen will be there to provide the local angle as well as just share her immense knowledge on lichen and how they function in our ecosystem," Rice said.
Although the Rain Forest Writers workshops with Orin Pierson have limited spacing, there is a virtual reading Sunday at 7 p.m. that is open to everyone. You must pre-register to give a reading but there is an unlimited capacity for listeners.
"Anybody who has taken Orin's workshops in the past or who is just a writer and wants to share their work with the community, we'll all get on Zoom and listen to each other read our works aloud, works inspired by the rain forest," Rice said.
Interested readers should contact Orin Pierson and the Rain Forest Writers by Saturday evening to be part of the reading.
Rice says this year's festival came together with a lot of partnerships with community organizations.
"The Arts Council partnering on the porch concert and the adult cooking class we're partnering with the Petersburg medical Center and the Rain Forest Writers workshops we're partnering with the Rain Forest Writers group," Rice said.
Links for the festival's online workshops and talks will be posted the day of the event on the festival's website, akrainforestfest.org.
This is the second of a three-part series on this year's Rain Forest Festival. Friday, we will hear about the Musical Houses event, which is being organized by the Petersburg Arts Council. You can find Wednesday's story on the festival's outdoor activities posted on our website, KFSK.org. A full schedule of events is also there too as well as on the festival's website, akrainforestfest.org.