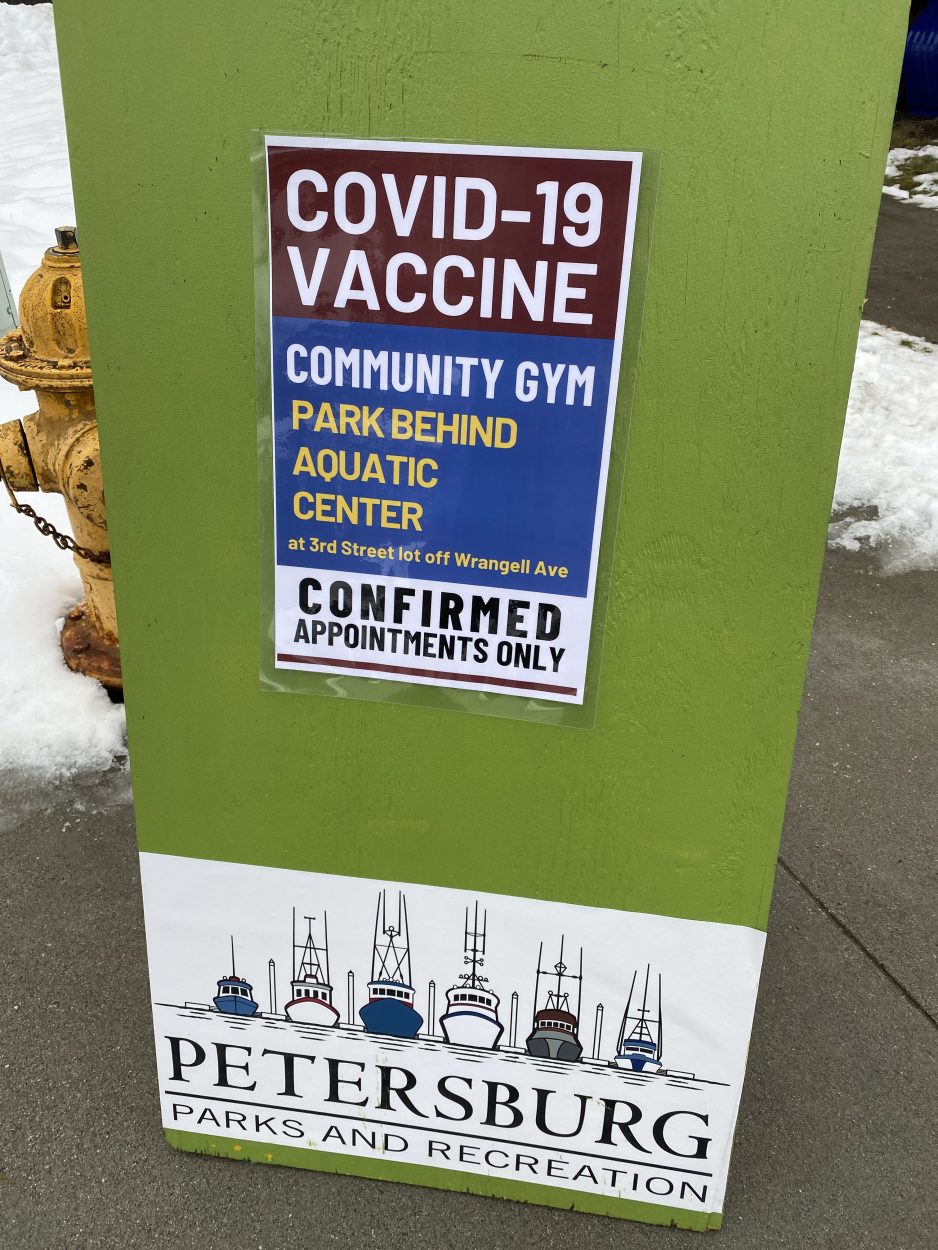 Hundreds of people are scheduled to receive vaccinations for COVID-19 in Petersburg Friday, Feb. 5.
Petersburg Medical Center, which is coordinating the clinic, received about 150 doses from the state for people 65 and older and others with similar needs. They also received more doses from the Southeast Regional Health Consortium or SEARHC. In total, PMC expects about 500 people to get vaccinated.
"So we're very excited about that. The response has been tremendous," said Jennifer Bryner, PMC's Chief Nursing officer. "SEARHC was very generous and gave us additional vaccine and we're able to use that as we need for our community. So, pretty much if you were on the wait list and you were available for a vaccine. . . That SEARHC allocation really allowed us to open it up to not only our critical infrastructure groups but really anybody who felt like they would need it."
The clinic will take place at the community gym and will run much like the first large clinic in January. People have been given a specific appointment time for their vaccine to avoid crowds.
Most seniors in Petersburg—72 percent of people 65 and older–have received at least the first dose of the vaccine already.
However, overall only 20 percent of Petersburg's population has received at least the first dose. That's a high number compared to some other communities but there's still a long way to go, says PMC's Infection Prevention Manager, Liz Bacom.
"We want to see 75 to 80 percent vaccinated to see that we've got some good protection for the community; for community immunity," she said.
People receiving the shot are expected to stay for 15 minutes afterwards to be observed for any possible reactions.
Bryner says mild reactions are common, but most often occur after the second dose.
"Most people will have at least some side effect and that is a result of the immune response," Bryner said. "So, most people will have a sore arm. They might be tired, a headache [for] a high percentage of people that have side effects. Muscle aches, chills, joint pain. Some people will get a fever. You can get swollen lymph nodes especially on the side that you get your vaccine. You can feel nauseated and you can have injection sight swelling or redness. So, those are the expected side effects. Most of the time, you'll experience those in the first two or three days and they usually last about a day or sometimes a day and a half. We have had people that have had kind of a delayed reaction with just arm redness and it comes after about a week. That isn't alarming but it is a little bit of a delayed reaction."
People should contact their health provider if reactions last for more than three or four days without improving or if the side effects are severe.
The shots will be the Moderna brand of vaccine so people will need to get a second dose in about a month. PMC has scheduled another clinic for that on March 5.
Although it's too late to schedule an appointment for today's clinic people can still get on the waiting list in case others cannot make their appointment and there are extra doses. The number to call to get on the waiting list is 772-5545. You can also sign up online at pmcak.org.
Besides the two large community vaccine clinics, PMC also has had smaller clinics where they vaccinated health care workers, EMS, and residents of nursing homes.
To hear more details about the vaccine clinic and the COVID-19 vaccines in general, listen to the latest episode of PMC LIVE, a half-hour show that airs on KFSK the first Thursday of each month. This episode aired Feb. 4.