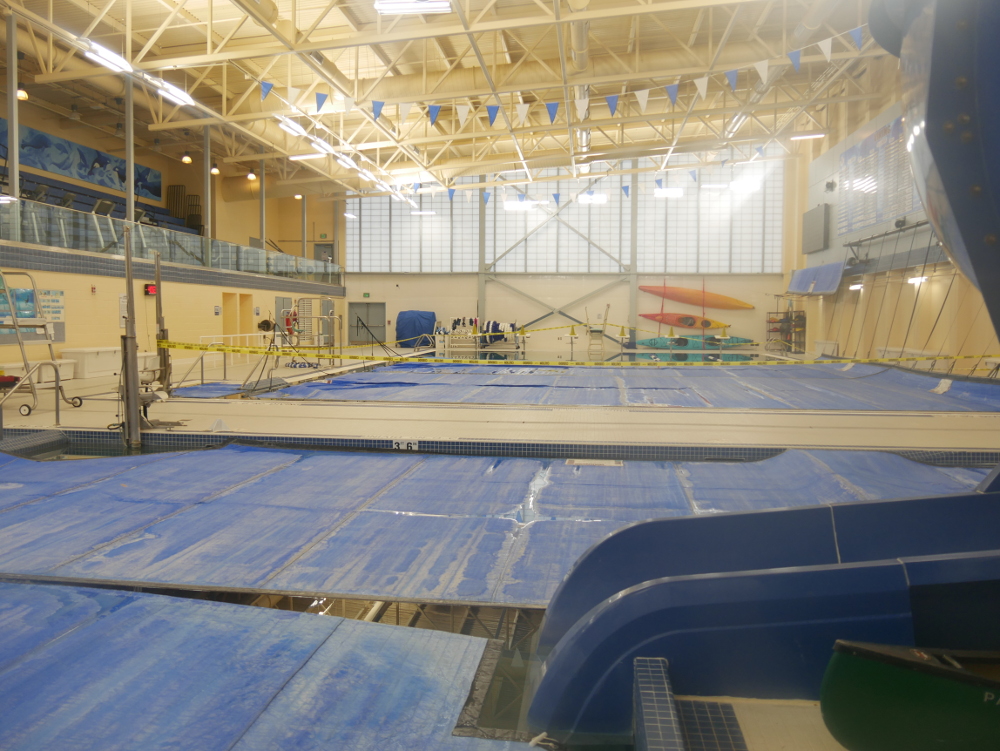 People exercising at Petersburg's community center could see a drop in some of the fees to use the facility this year. Petersburg's assembly Monday gave the first of three approvals for a proposal to simplify membership payments for the community gym and pool, and waive those fees for kids under 18.
The ordinance change would eliminate an extra charge for people who are not residents of the Petersburg borough, instead having the same fee for both residents and non-residents. The existing fees also offer a discount for youth and seniors. The proposal gets rid of youth and senior fees. Those 55 and older would pay the same as other adults, while youth could use the facility for free.
Assembly member Jeigh Stanton Gregor supported the ordinance change.
"The revenue stream generated in 2020 isn't something we can plot from moving forward," Stanton Gregor said. "With some of these changes, I appreciate both Steve and Stephanie being upfront and saying we don't really know what this is going to do in terms of projected revenue. We're going to have to wait and see. I encourage us to pass this. If we learn along the way that either revenues or usership is down, or revenues are too low, we can always adapt it on the fly."
He was referring to borough manager Steve Giesbrecht and Parks and Recreation director Stephanie Payne. She confirmed by email this week that it is difficult to estimate the impact on revenue from the proposed fees because money-generating activity at the community center has decreased dramatically in the past year.
Stanton Gregor proposed an amendment to the new ordinance to allow no charge for anyone under 18, instead of under 14.
"Making it free of charge for those under 18 puts our money where our mouth is as a borough right now," he said. "It is saying we really want people of all walks of life to be able use the gym. The punch passes are a great deal for generating revenue, same with the annual pass. And again if we realize our income, revenue generated is down too far, we can adapt it. But I think erring on the side of all kids in the community really makes sense and I hope we can pass that amendment."
That change passed unanimously. The proposal also passed the assembly in first reading with unanimous support.
The new fee would be five dollars a visit for all adults for the community center, which is the existing resident charge per visit. $300 would pay for a membership for a year. That's a decrease from the current cost of 320 for residents or 380 for non-residents. Monthly or three month passes would be eliminated. $48 would pay for a punch pass for 24 visits to the facility, roughly half the current cost.
In addition the ordinance would allow seniors for do some volunteer work to save up to half the cost of an annual membership.
The proposal would get rid of family passes aimed at reducing the cost for bigger households, although with kids getting in free those discounts would no longer be needed. The Parks and Recreation Advisory Board, which was restarted last year, has not yet discussed the fee change or voted on a recommendation.