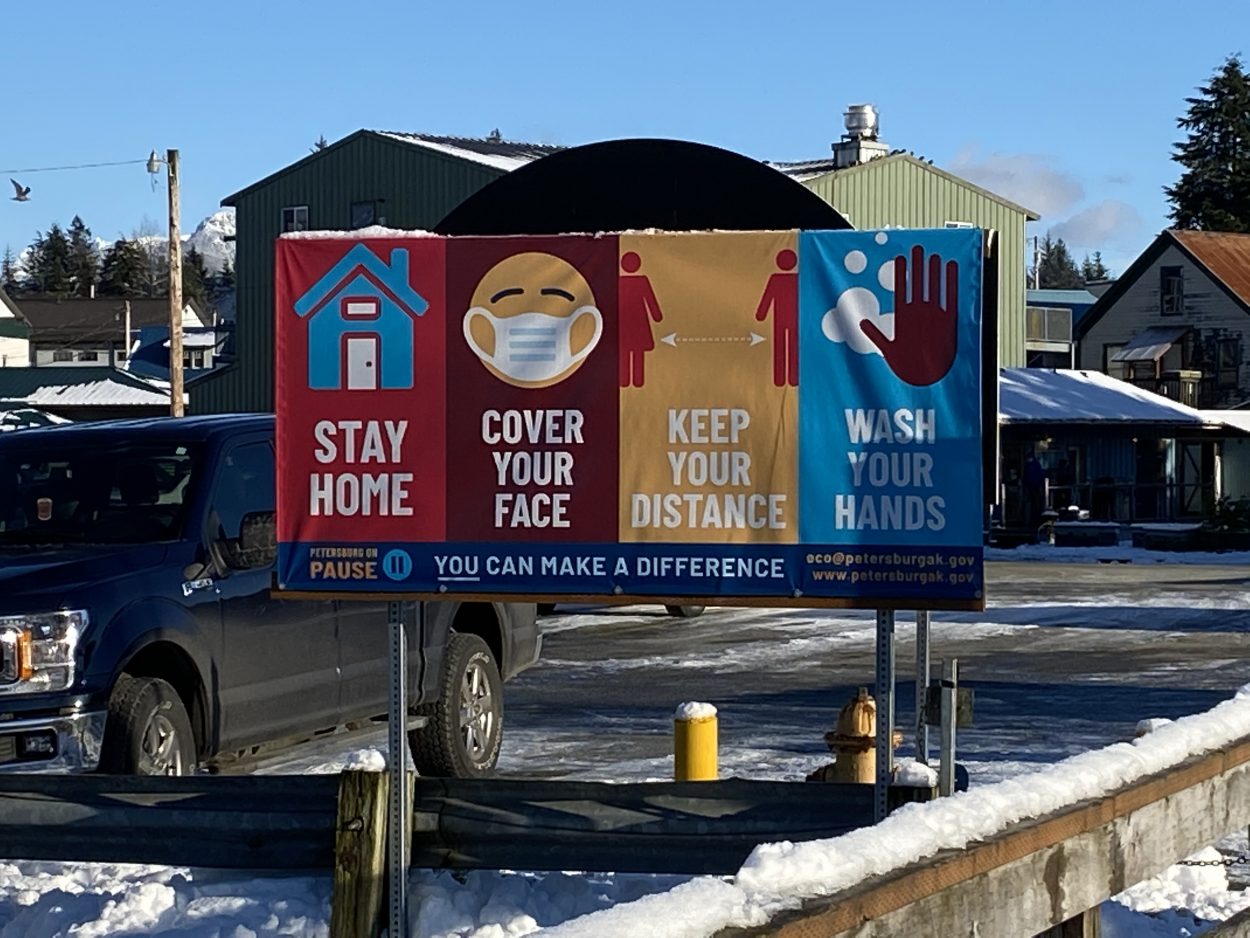 Petersburg's emergency operations center reported seven more cases of COVID-19 over the weekend and changed the community's risk status to orange, level 2, or moderate risk, Sunday evening.
The EOC reported three new COVID cases Saturday, February 20 and four on Sunday, February 21.  Local health officials say the coronavirus is spreading in the community and they are asking residents and businesses to take steps to limit the spread.
Two of the cases have required the hospitalization of the patients. The others have been directed to isolate in their homes. Petersburg Medical Center has changed its status to high risk, or red.
Stedman Elementary School reported one of its staff members tested positive this weekend as well. As of Sunday, the school district remains in low-risk, green status and planned to continue with in-person classes. Emails from school administrators say they've notified students and staff who are close contacts.
In addition EOC reported four other cases on Friday, February 19, two in the community and two out of town. Two of those cases are within the same household. One of the members of that household had traveled recently and was showing symptoms. That person and a family member tested positive here in Petersburg.
The other two added to the count are Petersburg residents who were out of town at the time of their diagnosis and planned to recover out of town before returning to Petersburg.
The latest announcements put the active case count in town at 12.
The EOC continues to recommend face coverings around others in line with the borough's masking mandate. Local health officials are also asking people to limit the size of gatherings and recommending capacity limits or changes to operation for bars, restaurants, gyms and other services.
The medical center's COVID hotline is 772-5788.