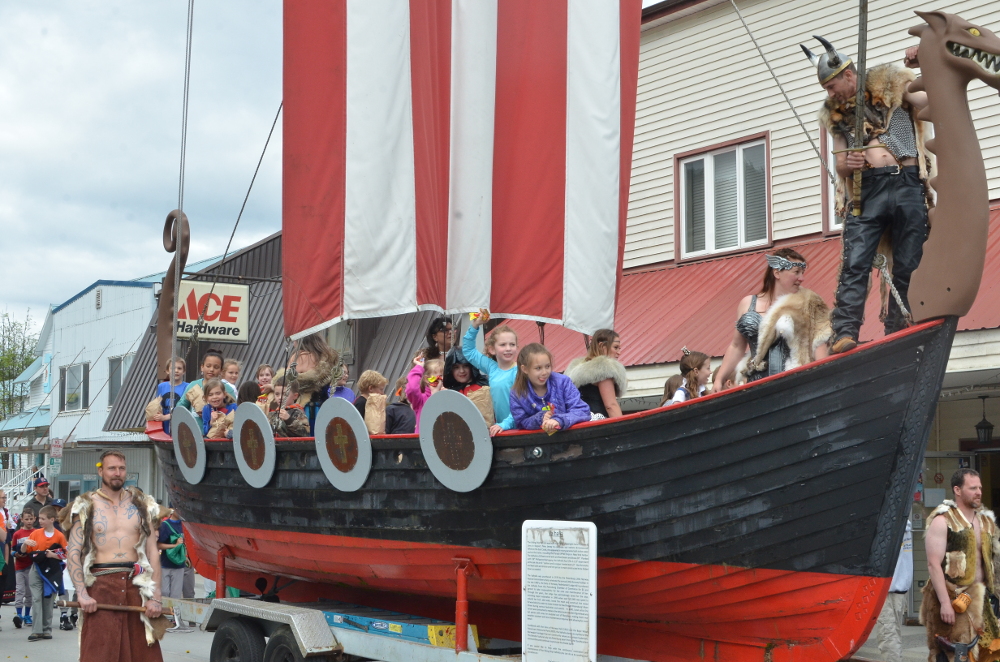 Petersburg will bring back some form of the Little Norway Festival this year although it's expected to look a little different in a COVID-19 world.
Petersburg's Chamber of Commerce board made the announcement online last week.
Chamber administrator Mindy Madole Lopez said the chamber has been planning for the festival but the board made a final decision at a meeting Thursday.
"The board felt very optimistic about May, that is a couple months still a way out, and very hopeful that we could pull this off," Madole Lopez said. "The thing is, is that, safety is our highest priority. So even though we are optimistic and so hopeful we want to make sure we do everything that we can safely."
That also means if there are more COVID-19 outbreaks this spring the chamber will reevaluate whether or not the festival will still happen.
The annual celebration centers around May 17 and the anniversary of the signing of Norway's constitution. It honors the Norwegian culture brought by pioneers who settled this town over a century ago. It also marks Armed Forces Day and occurs around what is normally the start of the visitor season. Last year's 62nd edition of the festival was the first time it was canceled.
In other years, it's been a week-long celebration with a parade, style show, pageant and many other fun events for residents and visitors.
Madole Lopez said this year's celebration will look different with health protocols in place.
"But we're going to make it as much fun as possible," she said. "We're going to have booth sign ups and get some vendors out there selling their art, their crafts, their food. I know that they missed a year of not being able to do that and we really want them to have that opportunity again. And you know there's some people that might feel a little bit uncomfortable doing an event that has been ran by certain groups in the past, and that's OK. If people don't feel comfortable we honor that, and we respect that and we understand that this is a time to be sensitive in areas."
Petersburg's emergency operations center has been talking with the chamber about holding the festival this year and submitting safety plans for limiting COVID spread. It could mean size limits on events, holding events outdoors or other distancing measures.
EOC incident commander Karl Hagerman said it will be important to continue with those health precautions.
"We can make it happen as long as we're serious about following the mitigations that are put forward by the chamber, by the EOC," he said. "We can still have fun. We can still celebrate our heritage and Little Norway in Petersburg and still be safe."
The dates for this year's festival are May 13th through the 16th. The chamber has already started selling raffle tickets to help support the festivities and those are also available at several local businesses, the Cedar Box, Rexall Drug and Lees Clothing.