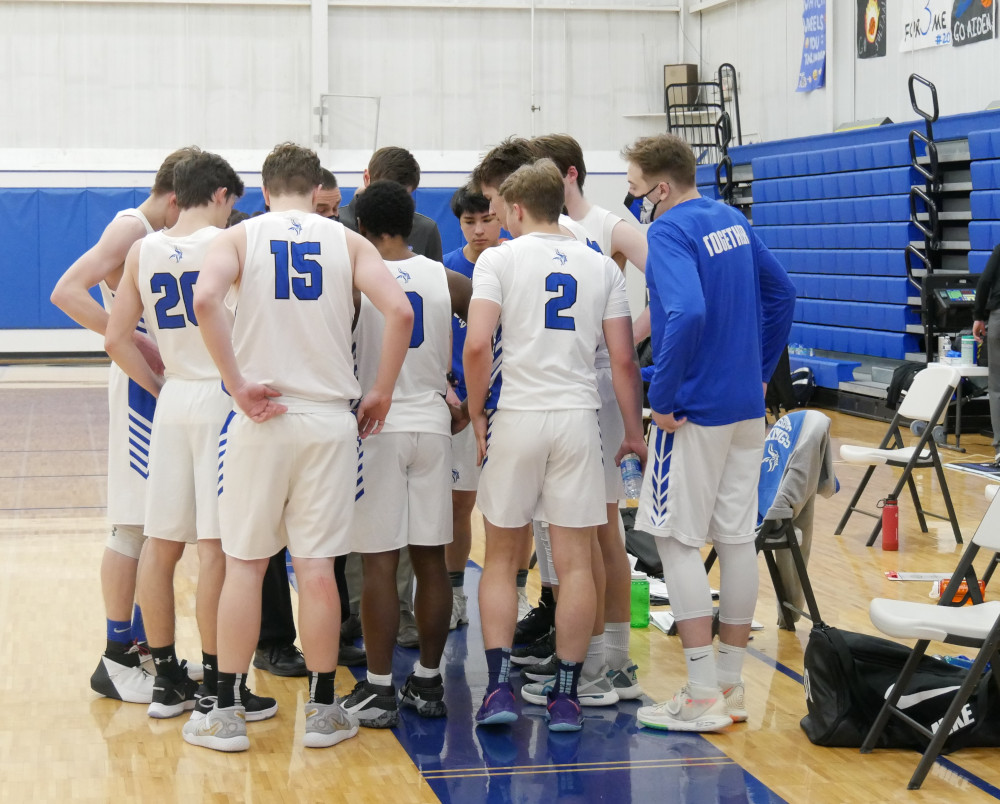 Petersburg High School's basketball teams are planning to join most of Southeast's other 2A schools in Ketchikan for a one-day regional tournament Saturday, March 27.
Petersburg's teams are finding out at the last minute what that tournament will look like and their opponents.
Nevertheless, boys team coach Rick Brock said his players are excited for a chance to play again this year despite a long layoff.
"We got in the gym last Tuesday," Brock said this week. "So we were out of the gym for 25 days, missed practice. And we haven't played a game since February 6th. So definitely a different season," he said with a laugh. "We're excited that we get an opportunity to go and hopefully everything works out. We can get down there, fly down on Friday, play all day Saturday and come home on Sunday."
During the COVID outbreak, high school activities were paused. The Vikings and Lady Vikings didn't play or practice during that time. Brock said it took a few days to knock the rust off after the return to practice. Even before the COVID outbreak the team only had played only four games, against Wrangell and Metlatkatla, splitting both series for a 2-2 record. Brock said his team is looking forward to these final games.
"You know, boy hats off to them, they've stuck the course," he said. "When we were out of the gym and we were communicating, the first day back, everybody was very excited to just get a basketball in their hands, get back on the court, start running around and playing. So yeah we're looking forward to this chance."
Only four of the five teams are expected with Wrangell not traveling to the tournament. Teams will wear masks while playing in Ketchikan. Petersburg hasn't played against Haines or Craig yet this season. It will be the final games for four seniors on the boys team, Matias Volk, Brennan Skeek, Aidan Luhr and Julian Cumps.
Meanwhile, the girls team is 4-0 on the season and likewise had a long break. Coach Dino Brock noted his team hasn't played most of the other schools they'll see at the tournament.
"Yeah, it's such a weird year, really the only team we played in our league is Metlakatla," Brock said. "Nobody really knows anything about anybody else other than what they can watch on the internet. And you can watch a lot of games but it's so different to see them live and play against them."
The Lady Vikings plan to travel with only five players, just enough for a team, no subs and no room for anyone to foul out. Nevertheless Brock said his squad is happy for the chance.
"We're excited," he said. "It's been a long time since we've played. It'll be fun to get out on the court again."
There are two seniors on the girls team, Shayla Madole and Allie Davis. The teams planned a limited senior recognition for those players this week. The coaches aren't expecting the top two teams from the region will travel to compete in the state tournament. That's April 1st-3rd in Palmer and Wasilla, a part of state of that remains on high risk status for COVID cases, according to the state's dashboard.