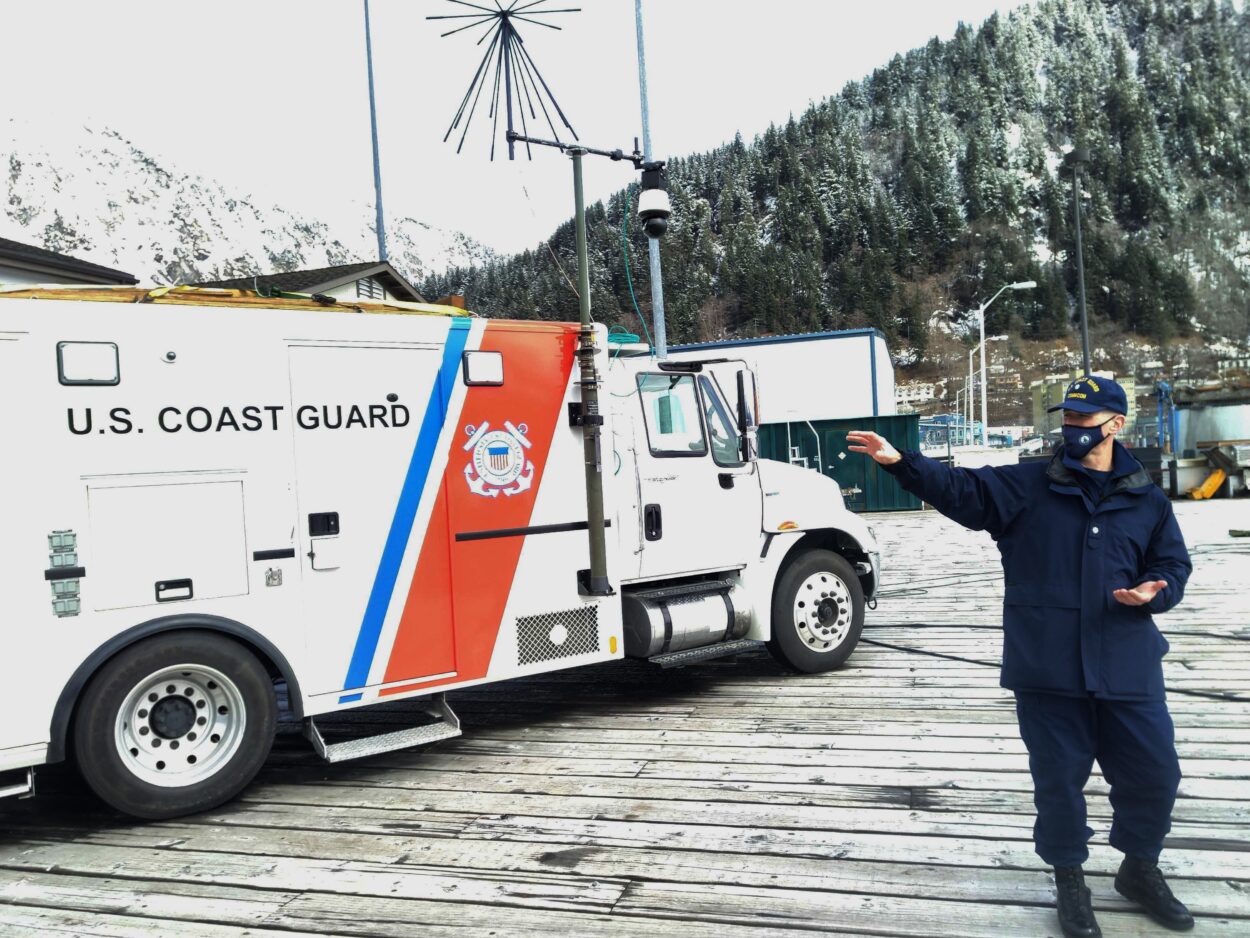 The Coast Guard recently held an exercise in Juneau to simulate how it could maintain critical communications in a crisis.
One of the Coast Guard's three Mobile Communications Vehicles was flown to Juneau on a C-130 transport plane for a two-day training exercise in early April.
Reporters weren't allowed to see the inside of the 13-ton truck full of radio and satellite equipment.
But standing on the planks of the wooden pier at the Coast Guard Station Juneau, Cmdr. Vince Taylor described in general terms the capabilities of the classified technology. He said it's designed to fill in all-types of communication gaps to allow ships and aircraft to keep in contact when all other systems fail.
"This asset provides line-of-sight VHF, it provides over the horizon UHF and HF communications," Taylor said. "It also has satellite connectivity that can restore unclassified and classified data, voice and teleconference capabilities for Coast Guard operations."
He says it's important that the Coast Guard's personnel in Alaska are familiar with its capabilities in case it's needed here. He says it was deployed during last year's devastating wildfires in northern California. It's also been used during destructive hurricanes in Florida and Louisiana.
Now that the simulation is over the Coast Guard plans to put it on the next available Alaska Marine Highway System state ferry south on its way home to its hangar north of San Francisco.