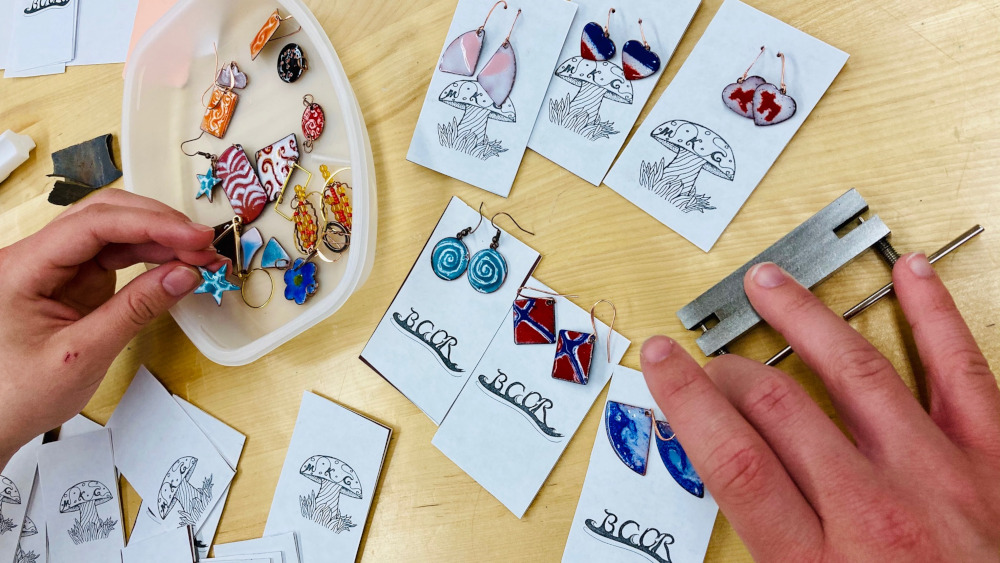 Petersburg High School art students will be demonstrating the process of enameling jewelry this Friday afternoon May 7 at Inga's Galley in downtown.
The program is in its second year and this year art teacher Ashley Lohr turned the class into a club for two of her students. They've created some Norwegian-themed earrings just in time for the Little Norway Festival and that will be for sale to support the program.
Joe Viechnicki spoke with Lohr about that jewelry work and a recent regional art festival held among high schools in Southeast online this year.
The demonstration is at 1-3 p.m. at Inga's Galley. That student work will also be for sale at Firelight Gallery. And the Little Norway art show will be on display May 8-16.