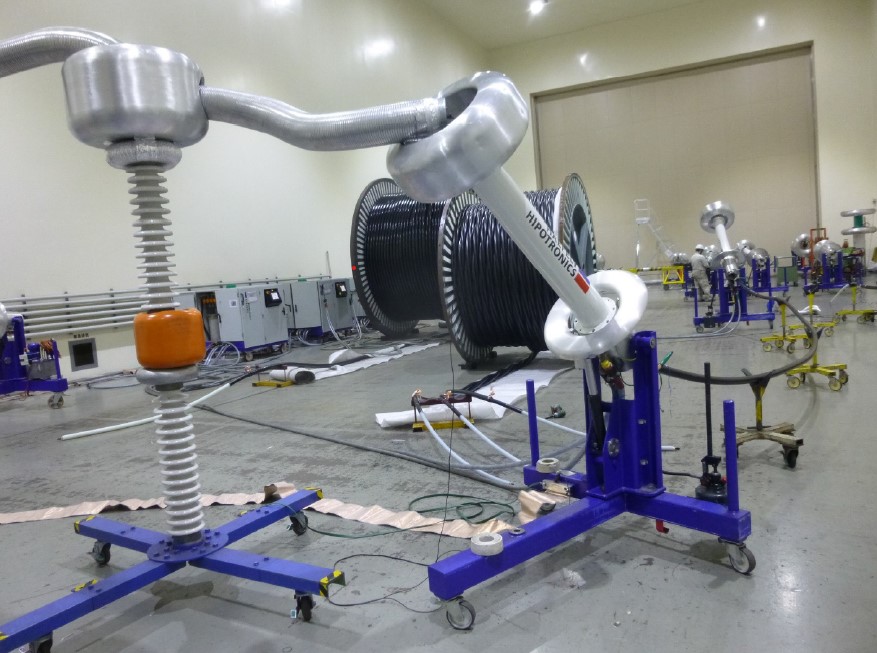 A wholesale electrical power provider in Southeast Alaska says replacement of a failed underwater transmission line between Wrangell and Petersburg will happen in July.
The Southeast Alaska Power Agency, or SEAPA has contracted to replace the submarine cable that failed in September of 2019. Japanese company Sumitomo has finished manufacturing and testing the cable and its ready for shipment.
SEAPA CEO Trey Acteson told the Petersburg borough assembly Monday the replacement weighs about a million pounds.
"It's three, three and a half miles long," Acteson said. "Contrast that to the original lay of all the cables up in the area, there were like 52 miles of cable that were sent over on a boat from Japan. Still a big project but a lot smaller than the original project itself."
The state of Alaska contracted to put in the Tyee Lake power plant near Wrangell and transmission lines to Wrangell and Petersburg in the early 1980s. The failed line crosses the Stikine Straight between Woronkofski and Vank islands. It's one of four single-conductor lines used to send power to Petersburg. If any of the other cables had failed, Petersburg would have been cut off from its main source of electricity. The new line, about 18,000 feet long, is three conductor cable.
Acteson said onshore work is scheduled to begin June 1st to make connections to overhead powerlines. A subcontractor will be using a barge to pull up and removed the failed cable and then placing the new one. That's scheduled to happen July 1st-8th.
Acteson said SEAPA requires the contractors to have a robust COVID-19 mitigation plan.
"They've submitted that to the (emergency operations center) in Wrangell and most of this work will be based coming out of Wrangell," he said. "As for the shore side work the folks will actually be staying in Wrangell. The people that are coming in on the barge will actually stay on the barge for the entire time is my understanding, so. Just wanted to assure people we're taking every precaution there. Folks will have to be tested within three days of coming up."
The total cost of the project is expected to be around 13.4 million dollars and SEAPA is expecting to borrow money for the work. Paying that back may mean an increase in the wholesale cost of power for utilities in Ketchikan, Wrangell and Petersburg. That will be up to the SEAPA board, possibly as soon as this year.