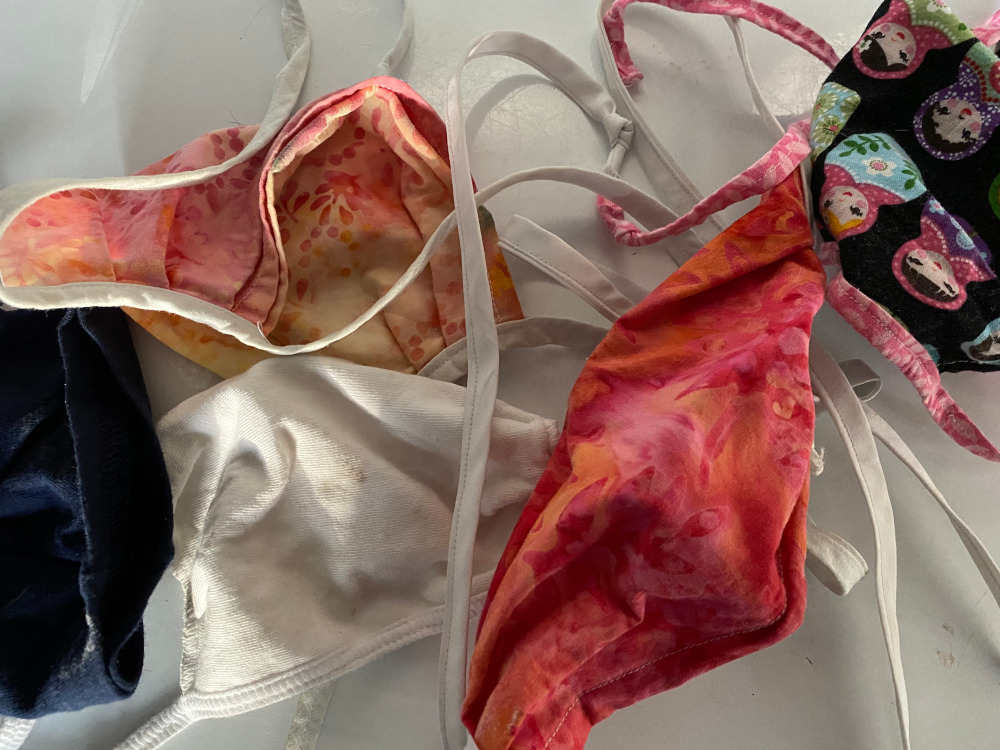 Elected officials in Petersburg hope to consider removing a local mask mandate and ending emergency responsibilities early next month.
That will likely depend on maintaining a low COVID-19 case count following a busy Little Norway Festival week.
On Monday, assembly member Chelsea Tremblay suggested reviewing the face covering mandate at the assembly's next meeting.
"If we go by the week of June 7th, that's three weeks after we've had this superstorm of people and events," Tremblay said referring to the recent festival. "Also frankly we changed our travel mandates so instate travelers didn't have to test and our neighbor Ketchikan is experiencing an outbreak right now. I guess we're going to see. We're going to see what happens. I'm kind of anticipating a few cases possibly. And so I'm not going to lose a lot of sleep over that but I just hope that we find ourselves in a good enough position the week of June 7th meeting to lift that."
Tremblay said she had been hopeful a local mask mandate would make it easier for small cruise boat companies to allow their passengers to spend time in Petersburg but now doesn't believe that will make a difference. The first cruise ship is scheduled to visit June 2nd but some companies say they'll keep separate from the local population.
Assembly member Jeff Meucci agreed that all local health mandates should be up for review at the next meeting.
"You know I think the school will be out by then," Meucci said. "I know I've talked to a couple school folks over the last couple of days and they'd like us to keep it on until at least schools out and like member Tremblay said, give us a couple weeks to see how things go."
Petersburg's mandates all rely on voluntary compliance and from the start the mask mandate has allowed many exceptions. Use of face coverings these days is still requested in some stores and businesses, and required in schools. But outside of those places, not many are wearing masks anymore, indoors or out. The requirement has been removed in the state capital and a number of other communities, following the latest guidance from the Centers for Disease Control and Prevention.
Assembly member Bob Lynn suggested taking it a step further next month and looking at transferring or ending responsibilities for incident commander Karl Hagerman and the rest of the emergency operations center.
"To me it's time we take a look to see if Karl and crew can go back to their regular job and that we maybe transfer whatever we need maybe to the manager or something else," Lynn said. "We ought to look at it much broader I think."
Petersburg still has one of the highest vaccination rates in Alaska. In the most recent data from the Department of Health and Social Services, over 71 percent of the population 16 and older is fully vaccinated. Only Skagway is higher. That number statewide is just under 53 percent.