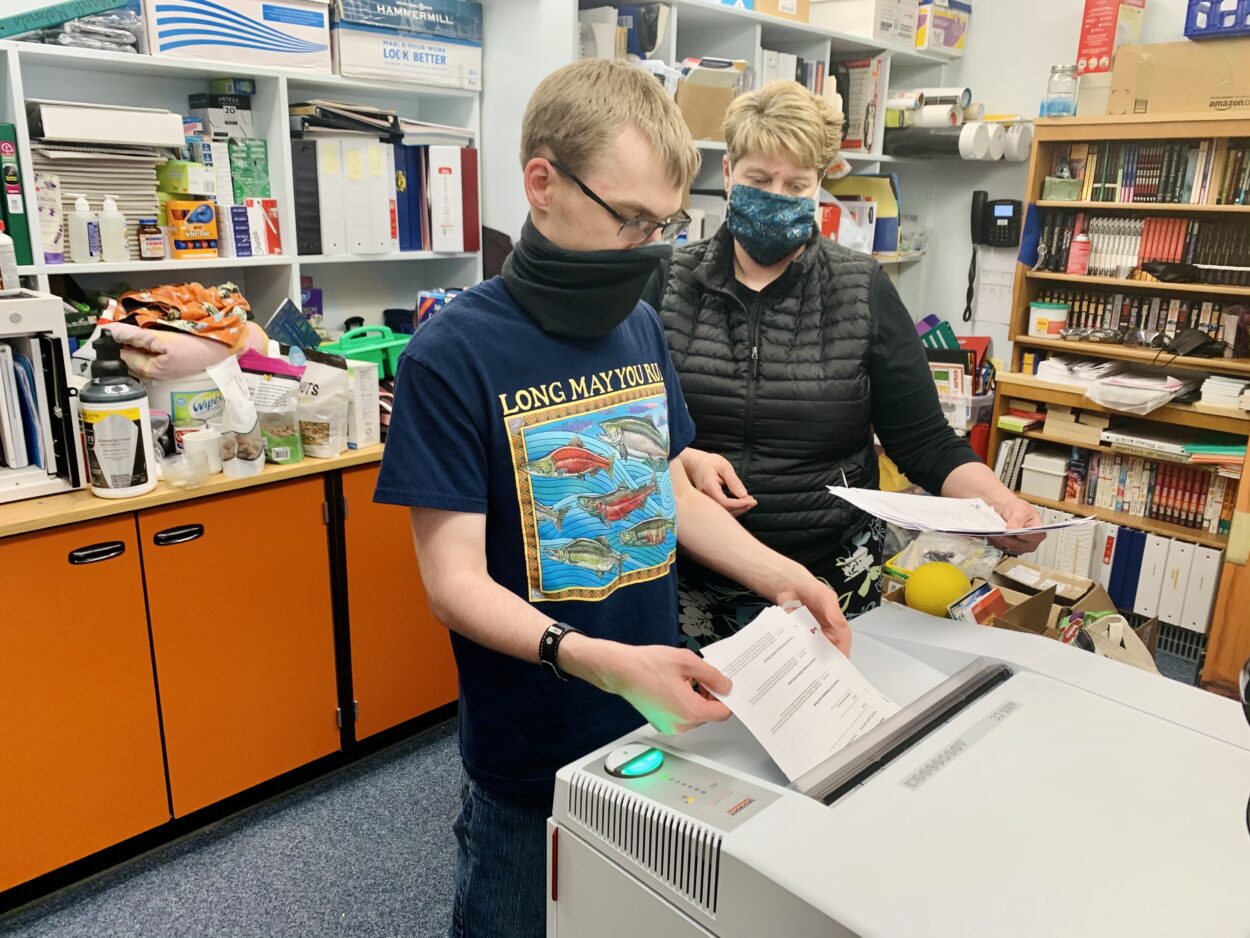 Special education students at Petersburg's middle and high schools are starting up a business for confidential paper shredding. The business is called Petersburg Shred Safe. KFSK's Angela Denning talked with special education teacher, Cyndy Fry and has this story:
Cyndy Fry is guiding high school student Ian Lenhard through the process of starting up the new shredding machine. She hands Lenhard a small stacks of office paper and he inserts it into the machine.
Fry works with special ed students at the school district. The industrial shredder is in a locked office off of her classroom. The paper to be shredded is kept in a locked cabinet inside of the locked office.
The shredder looks like a large copier machine.
Some special ed students were already shredding paper for the school district. This business is taking it the community level.
Fry says it started with her and Tyler Thain, the middle school special education teacher, getting a few grants to help teach job skills to the students. One was a jobs grant through Alaska's Division of Vocational Rehabilitation and the other was a grant through Petersburg Community Foundation. The two grants were enough to start the program and now students like Ian are learning to shred on this industrial machine.
Petersburg Shred Safe will start taking orders for shredding in the fall. Fry says they'll stat advertising the details then.