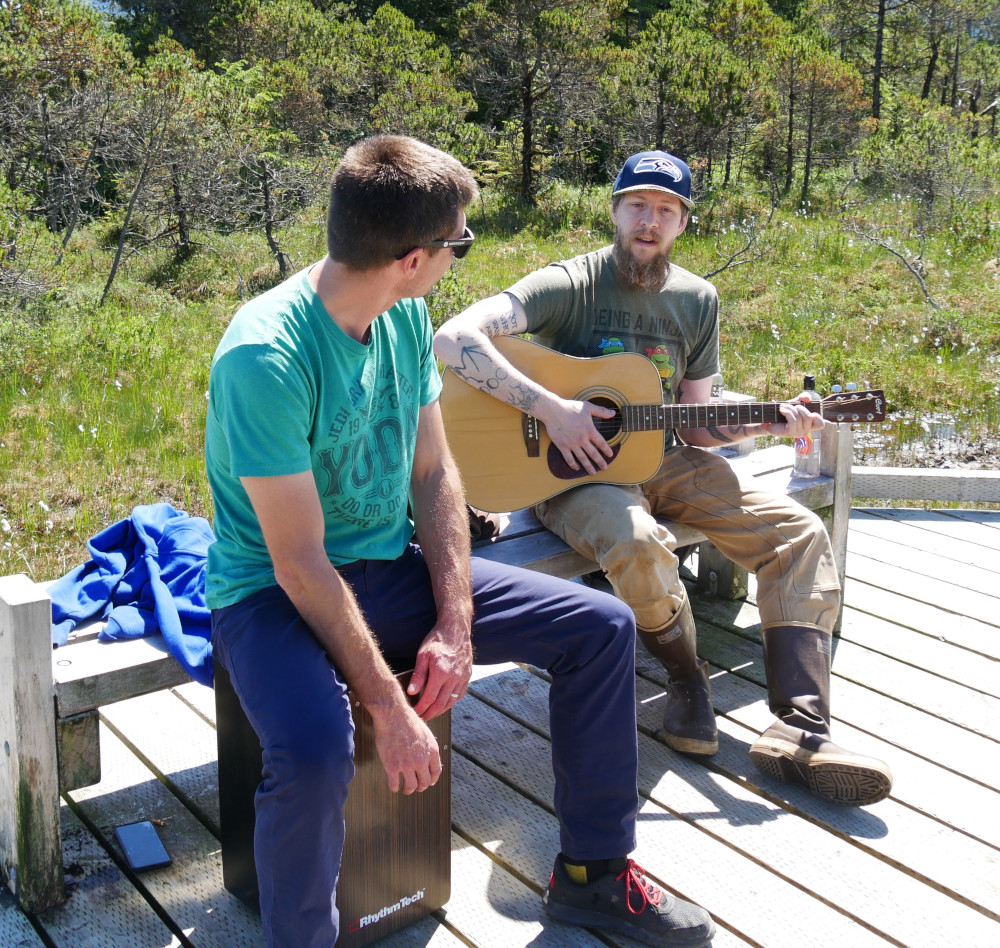 The latest edition of the Petersburg Arts Council's moving music concert series played out in the muskeg of the Hungry Point Trail under sunny skies Saturday. Musicians have been playing outdoors and socially distanced in different settings locally since the advent of the pandemic. This past weekend, the audience moved up and down both the gravel and boardwalk of the trail and enjoyed a real mix of musicians.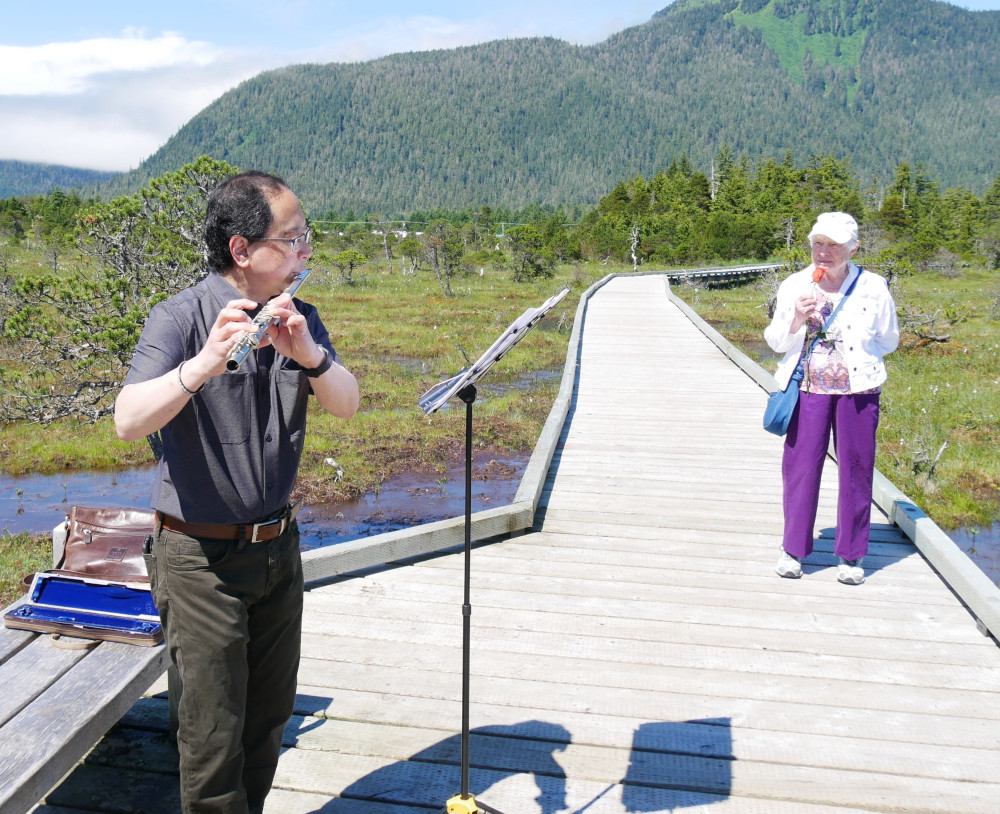 Joe Viechnicki caught up with the musicians Saturday.
The next outdoor concert is planned at the Fisherman's Memorial July 24. KFSK will be posting some photos and videos.