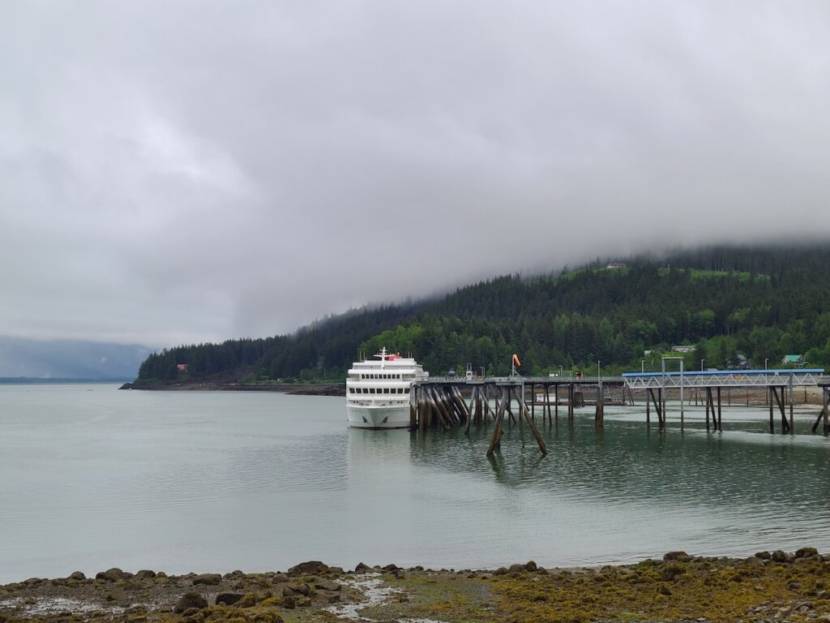 Two more people including one crew member on a small cruise ship docking in Petersburg have tested positive for COVID-19.
That makes three positive cases on the American Constellation, which moored in Petersburg this week.
Petersburg Medical Center reported the first COVID case with an out-of-state visitor on Thursday, July 8th. Then on Friday, PMC reported two more onboard that ship have tested positive. All three disembarked in Petersburg and are isolating. The company that owns that ship, American Cruise Lines, has left a representative in Petersburg to assist the three. According to a statement from the company, two of the three positive cases are in people who are fully vaccinated.
The company reported that all passengers onboard are fully vaccinated and they were allowed to come ashore in Petersburg Friday morning. However, there are crew members onboard who are not fully vaccinated. Those who are considered close contacts of their ill colleague are being quarantined and tested. Crew who are close contacts will be kept on the ship until cleared by state health officials.
The American Constellation left Petersburg Friday headed for Juneau. It was due into the Capital City early Saturday morning and will remain there for the next 10 days.
American Cruise Lines is canceling its next scheduled cruise departing on July 14th.
The ship has 162 passengers and 52 crew members onboard this cruise, according to a statement from the City and Borough of Juneau. Passengers will be flying out of the Capital City.
Petersburg Medical Center staff met with the company and state Division of Public Health personnel Friday morning. The medical center says it believes the risk of COVID spread to the community is low.
State epidemiologist Dr. Joe McLaughlin encouraged Alaskans who haven't been vaccinated to get their COVID shots.