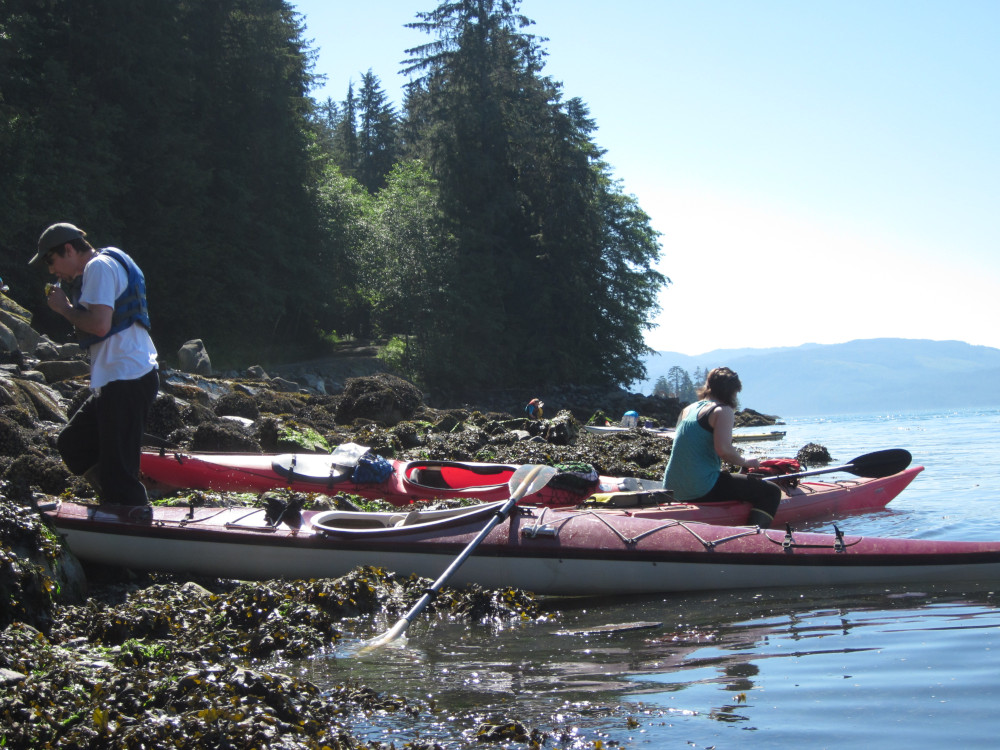 Paddlers return to Wrangell Narrows near Petersburg this Saturday to raise money to support education for local students in the medical field.
It's the eighth year for the Petersburg Medical Center Foundation's Paddle Battle. It's this Saturday, July 17 on a shortened course that once again will finish at Sandy Beach. The event is not a race, but a group outing on kayaks, rowboats and even standup paddle boards.
On a radio show this month, foundation coordinator Kelsey Lambe explained the schedule and route.
"We normally start from Papke's (Landing) but we had a lot of really positive feedback last year about the shorter route," Lambe said. "So we are going to start at Scow Bay or South Harbor if you would like. Scow Bay at 8:30 (a.m.), South Harbor at 9:15 (a.m.) and paddlers will go to Sandy Beach. And we will have a little gathering at Sandy Beach, hopefully a fire, play on the new play structure there and not a full on picnic because it will be about 10-10:30 but we'll have some snacks there and some prizes."
Proceeds go to the Petersburg Medical Center Foundation, a non-profit formed to support the community hospital. The foundation's board this year voted to have the money go to scholarship recipients. Here's board president Sue Paulsen.
"The dedication of those funds has really assisted in producing registered nurses and other trained people for our own hometown hospital," Paulsen said. "These people study hard. They're usually all working and they get these scholarships that help pay tuition so that they can become registered nurses and other experts and stay here and take care of all of us. We also have a program where we give scholarships to graduating high school seniors but those are on a much more small scale."
There's a $20 registration fee and paddlers also collect donations. Lambe said entrants can also win prizes.
"This year for our paddlers, every $50 you get in sponsors you will get a ticket in the prize bucket," she explained. "We have a couple prizes that will be announced later. Or if you don't know a paddler and you just want to donate, you can go to our website and there's a donate button and you put it for specifically the paddle battle so we know that those funds are going to scholarships."
People can signup or donate online or call Lambe for more information at 772-5737. For added incentive, CEO Phil Hofstetter has agreed to paddle in a sea fairy costume if the event raises $1,500 by Saturday.