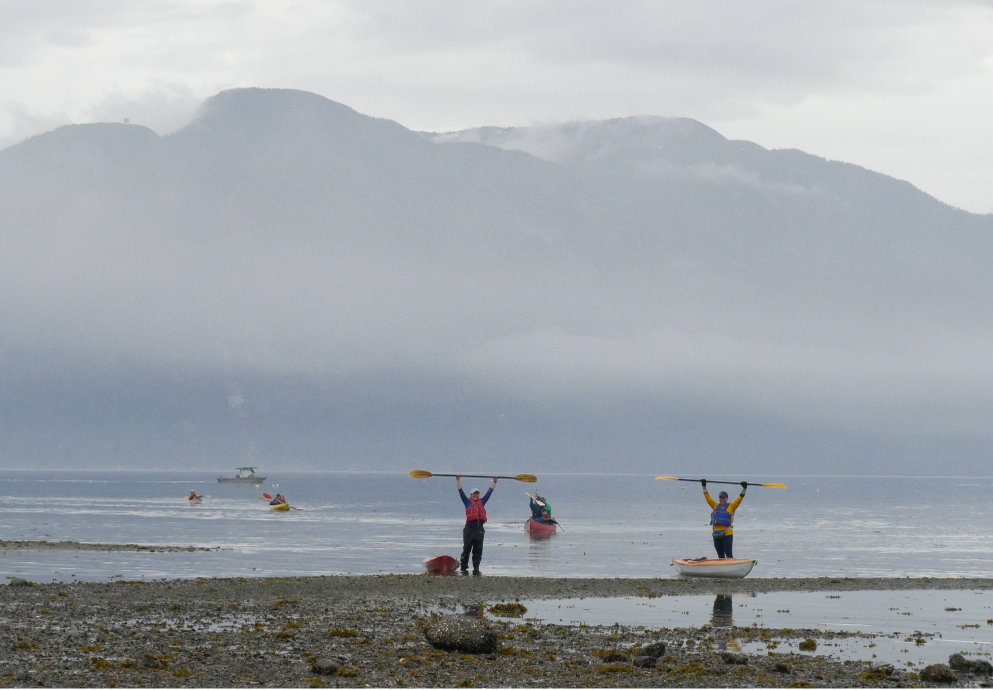 The Petersburg Medical Center Foundation's annual Paddle Battle was on Saturday. Proceeds will go to scholarships for current medical center employees and high school students applying to college.
Katie Anastas talked to paddlers as they finished the course at Sandy Beach.
This year's Paddle Battle had two starting points: Scow Bay and South Harbor. Maelle Boiter and her grandfather, Rick Williams, chose Scow Bay. Still, Boiter stepped out of the kayak with a smile on her face.
"It went great," she said. It was her first time kayaking, and she said her arms felt like jelly.
The morning started out foggy, but slowly cleared up. Another paddler, Patrick Fowler, said the weather added to the experience.
"The water was just glass, the fog made it kind of surreal, as you rounded out of the Wrangell Narrows into Frederick Sound," he said. "Just kind of eerily calm and quiet, a fun group of people to paddle with, and all fun times."
It wasn't all fun times for everyone — one participant, Matt Pawuk, fell off his standup paddle board and lost one of his headphones.
"It wasn't bad until I hit right about out in front of South Harbor there, and a seiner went by," he said. "I made it over three of the four waves that the wake threw but didn't quite survive the fourth one, so I took a little dip in the narrows."
Still, Pawuk looked on the bright side. Past Paddle Battles have started at Papkes Landing, which Pawuk said had been "13 miles, and that was about 9 miles too far."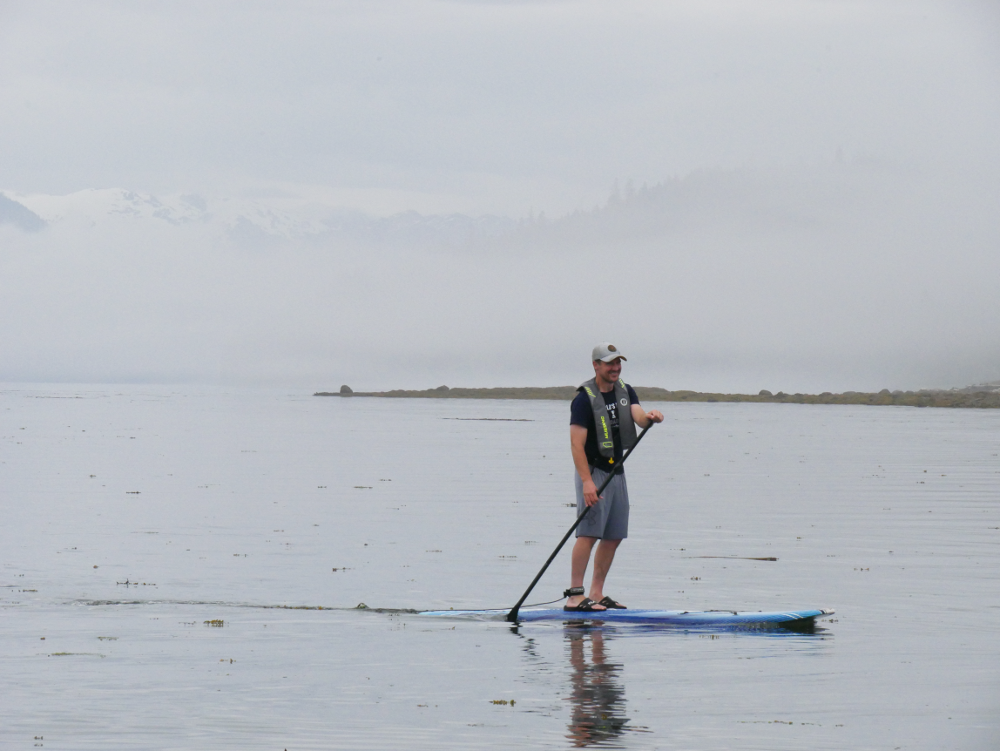 PMC's CEO, Phil Hofstetter, agreed to wear a sea fairy costume if donors gave fifteen hundred dollars by Saturday. When he made it to Sandy Beach — the first of the nineteen paddlers to do so — he was wearing multicolored fairy wings, a blue skirt, and a green feather boa along with his life vest.
The morning ended with a raffle for gift cards from local businesses. Hofstetter said he was grateful.
"I know it's not easy to get into cold water and paddle, and you never know the weather, it's not always great. So I want to thank everyone for participating and donating."
PMC is still accepting donations. If you'd like to donate, you can do so on their website or mail a check to PO Box 589.