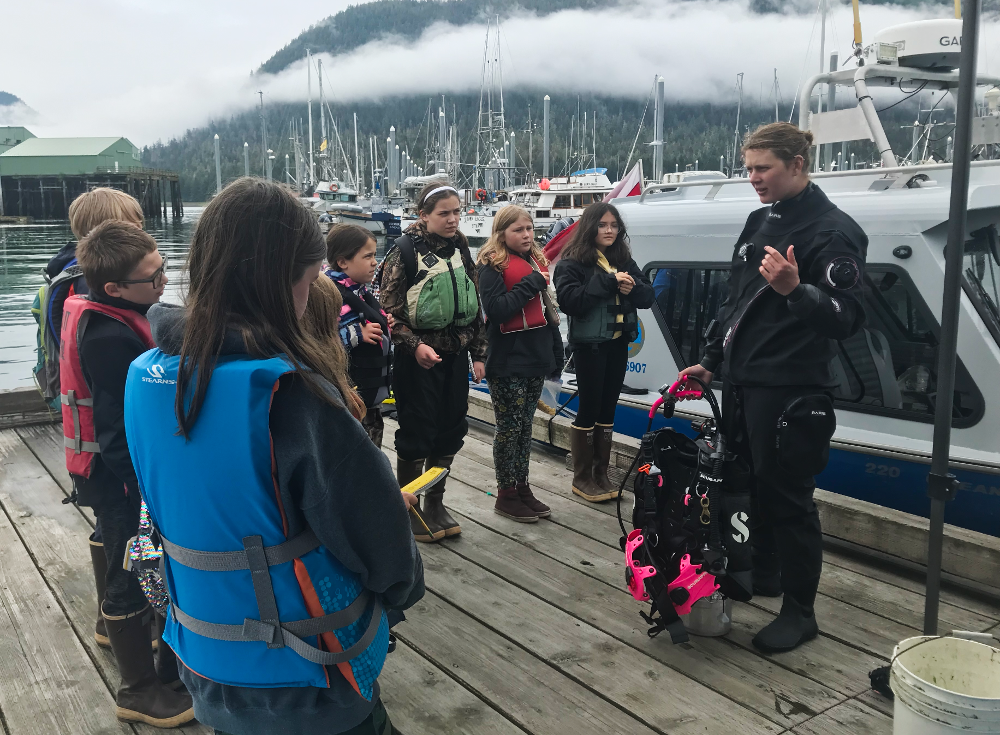 Kids in Petersburg love looking at the abundant marine life in the area, but there's only so much they can see from shore or on a boat. At a summer camp last week, one group explored the ocean floor with a new ROV, or remote-operated vehicle.
As Katie Anastas reports, the goal was to give kids hands-on experience with marine science and encourage the next generation of scientists.
On the last day of Kinder Skog's Outdoor Recreation Creation Adventure Camp, the kids walked down to North Harbor to a group of divers. They stood in a line at the edge of the dock, waiting for them to bring up starfish, urchins and sea cucumbers. One of the divers, Rhea Ehresmann, found a sun star, a big hit with the campers.
Katie Holmlund co-founded Kinder Skog in 2019. She hoped today would give the kids some hands-on experience with animals they hear about in their daily lives.
"Our community is built on the seafood industry," she said. Kids might know that their parents harvest cucumbers in the fall, but "then they get to see one and hold one and understand the muscles inside of it, and why it's a valuable resource for us. I think it's really important for them."
Nine-year-old Arya Holmgrain said she's seen a lot of these creatures before, but not like this.
"It's really cool to see all of these animals," she said. "I've seen a lot of them, but on videos, like the sea cucumbers. I haven't seen them in real life."
A few feet away, campers learned how to use a remotely operated vehicle, or ROV. It can go underwater and has a camera attached, allowing scientists to explore the ocean without actually having to dive in.
Carson Holmlund was the first one to take a turn, in honor of his 10th birthday that day.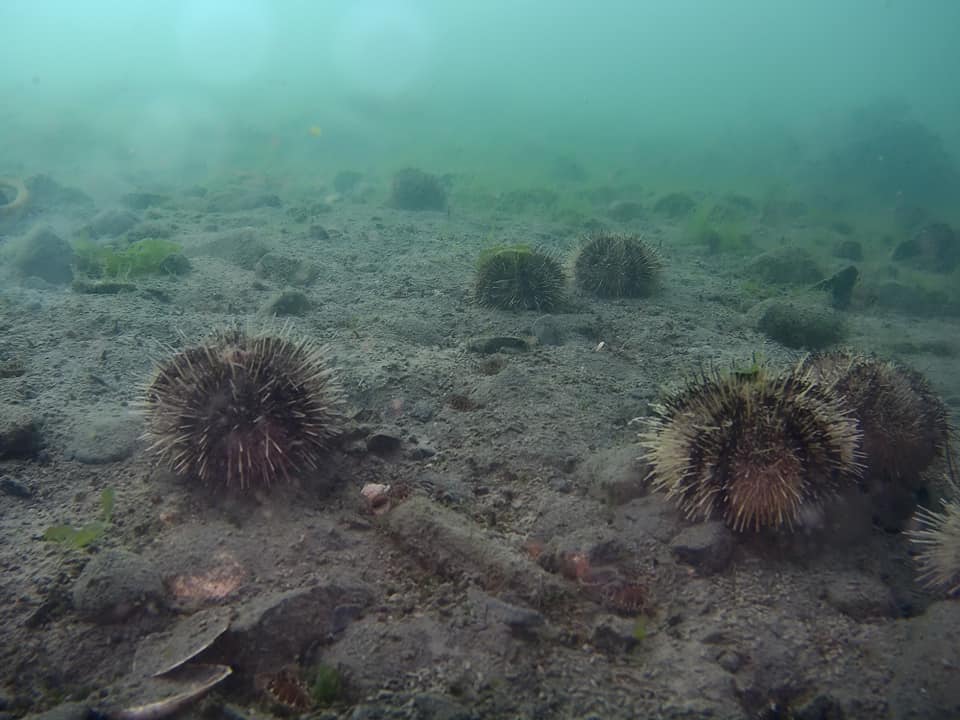 "It can go underwater and see what most people can't see underwater," he said.
Operating the ROV looks like driving a remote control car. Or, as nine-year-old Taylor Haley said, "It feels like you're gaming. And I'm really good at gaming."
Holmgrain was a fan of the ROV, too.
"It's really cool that an electronic can actually go underwater without getting broken," she said. "You could see all these different colors. It didn't look like what I would imagine."
Kellii Wood, a rockfish research biologist for the Alaska Department of Fish and Game, taught them how to use the ROV. She uses the same technology when collecting samples in the field. Holmlund, who worked with Wood to develop the ORCA program, secured grant funding to purchase the ROV. Kinder Skog plans to use it year-round.
"We actually get to show them real world science, which has been awesome to do," Wood said.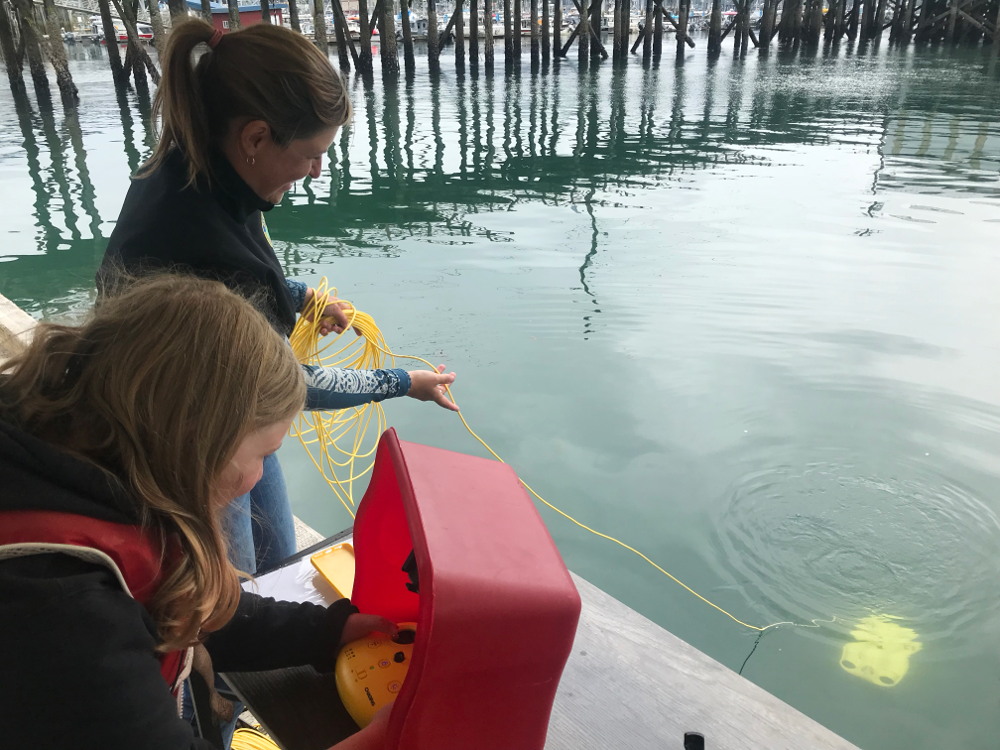 Showing the kids real world science meant demonstrating that they too could work in these fields. Ehresmann said that was especially important for the girl campers. She hoped seeing three female divers, a female Fish and Game biologist, and women leading the camp would inspire them.
"It's important for girls to get exposed to marine biology, and to fisheries, and to management," she said, noting that these are still male-dominated fields today. "We're tough gals, and if you put your heart to it you can make it happen."
Michelle Miyaki said that message got through to her daughter, Allison. Now that camp is over, Allison is set on becoming a marine biologist.
"She came home and was like, 'I can do this, mom!'" Miyaki said. " I think it's incredibly inspiring to see other women walk ahead of you, and you have footsteps to follow in. I never had that when I was a kid, so I think it's great."
Kinder Skog will run two more camps this summer. To join the wait list, parents can email kinderskogak@gmail.com.