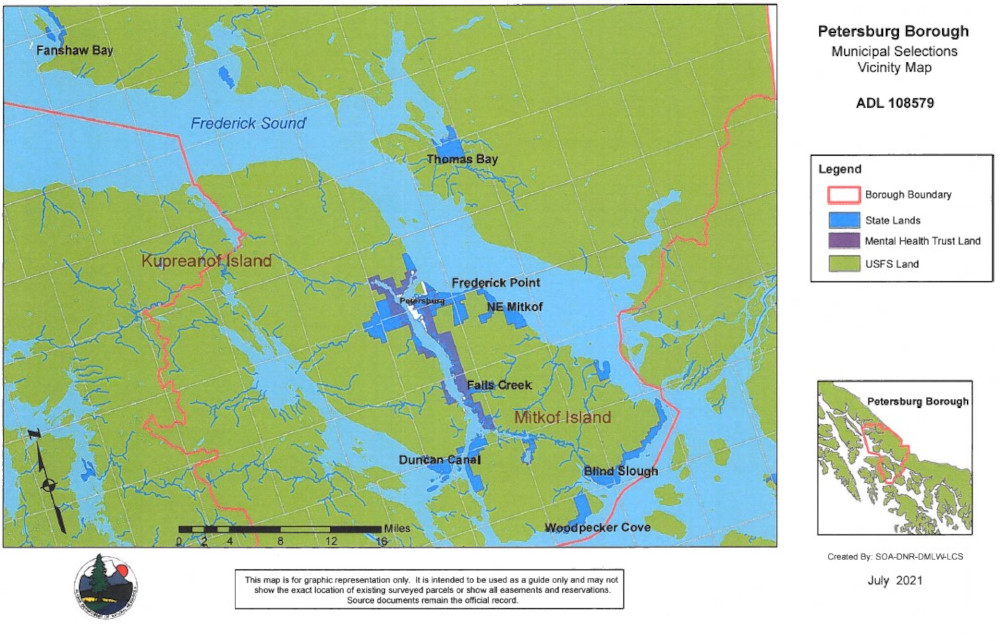 The Alaska Department of Natural Resources has issued another final decision on transferring some land to the Petersburg borough.
It covers 1,421 acres of land that will be turned over to the local government, roughly 10 percent of the borough's entitlement. The Division of Mining, Land and Water on July 28 finalized its preliminary finding on these parcels. They're spread out around the borough, from Cape Fanshaw, to Thomas Bay, to Duncan Canal and Woodpecker Cove. There are also selections at Falls Creek and Frederick Point.
The July 28 decision postpones the transfer of 240 acres and denies the borough 143 acres that it sought.
Overall, Petersburg is entitled to 14,208 acres, because of legislation passed in 2017. The state is working through the borough's selections in bits and pieces. The public and state agencies are given time to comment on the lands that could change hands.