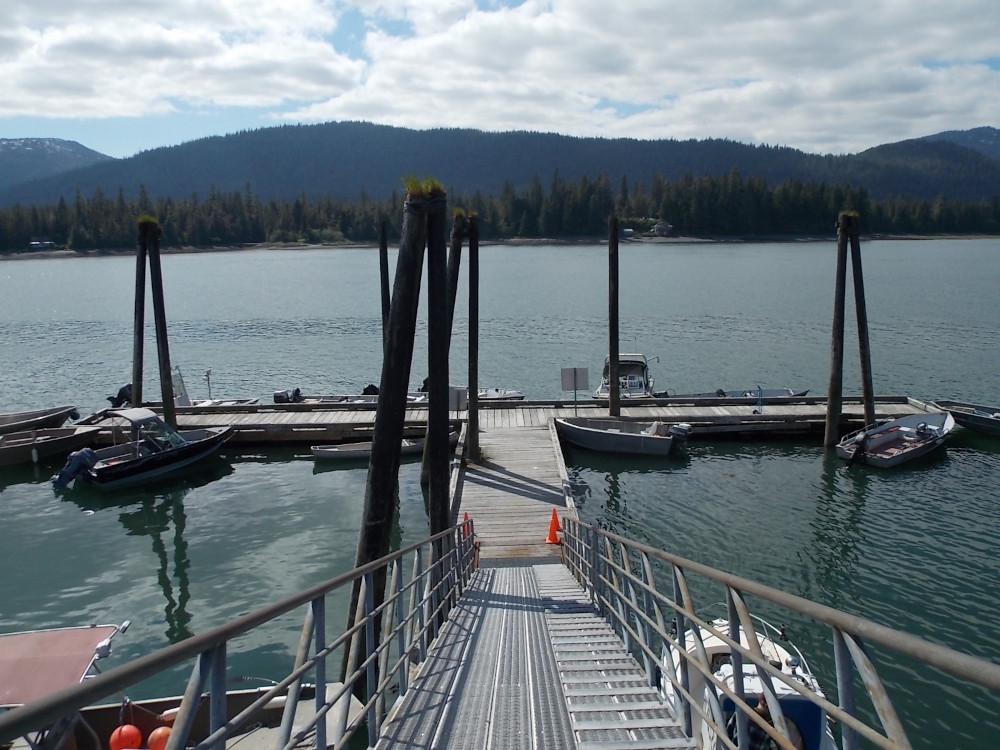 Petersburg will spend $35,920 on some engineering work that could lead to repairs or improvements at two state-owned boat ramps on Mitkof Island.
The borough assembly Monday approved that expense, hiring local engineering company Harai and Associates. The engineer will draw up conceptual plans to renovate the boat ramp, dock and parking area at Papke's Landing, over 10 miles south of Petersburg.
Assembly member Dave Kensinger said upkeep of the dock and ramp there was promised in the lead up to formation of the Petersburg borough in 2013.
"So the borough's the only entity that's in this area that has the standing that can negotiate with the state, (the Alaska Mental Health Trust or Department of Natural Resources) to solve the situation out there," Kensinger said. "So if we wait until some point in the future when the state wants to do something, there's not going to be a dock out there and the discussion is going to be when are we going to condemn this property, when is the state going to come and put a big barrier across and say you can't use this anymore."
Papke's is used by boaters fishing in the Wrangell Narrows, heading to nearby lodges and accessing cabins.
It's a mishmash of governments that own and control that area, including the state departments of Transportation, Natural Resources, the Alaska Mental Health Trust Authority and the local government. The Papke's dock was among the three the state offered to the borough five years ago. The two sides couldn't agree on the terms of that transfer. Assembly member Jeff Meucci wondered about approaching the state again about that offer.
The borough would have to pay for more detailed construction drawings for Papke's and find some money to do the upgrades before going forward with that work, if the state agencies agree to it.
The engineer also will design a replacement for a floating breakwater at Banana Point, more than 26 miles south of Petersburg. That protects the boat ramp from wind and waves. The site is used by boaters connecting to Wrangell or heading up the Stikine River. Banana Point is part of a public recreation area designated by the state legislature in 1988. The local municipality has pursued upgrades there in the past and federal funding has gone into some of those improvements.
Mayor Mark Jensen was the only no vote.
"I still have a hard time spending 35,000 dollars on design work for some projects on property we don't own," Jensen said.
Nevertheless the spending passed on a 4-1 vote. The assembly had already budgeted for this expense, using money from the borough's property development fund.