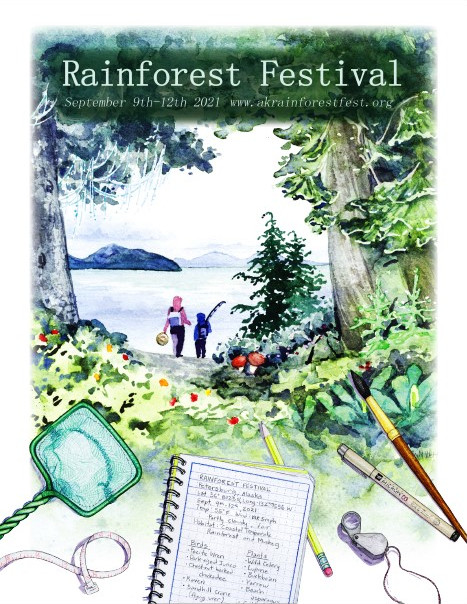 Petersburg's Rainforest Festival celebrates the beauty and bounty of the natural world of Southeast Alaska, from the plants and animals to the ocean and forest environment. This year is the 14th year for the multi-day event. Organizers are planning a real mix of music, writing and visual arts along with various outings and presentations. And those offerings will be in person, or on videoconference or both.
Guest presenters this year are Naomi Michalsen of Ketchikan and Kim McNett of Homer.
Joe Viechnicki spoke with festival committee members Chris Weiss and Avery Hermann-Sakamoto about the plans for this year's festival.
Zoom links for those will be posted on the festival website. There's also a zoom cooking class on syrups, shrubs and flavorings, hosted on videoconference by Christina Sargent, who's spending the year in New Zealand. Preregistration is required for a number of the sessions over the weekend. That can be done by calling the library at 772-3349.
Here's the full schedule:
The Rainforest Festival is September 9-12. And there's even an early event, next Monday, Labor Day, the Rainforest Run, marathon and 10 kilometer run and walk at Sandy Beach Park.