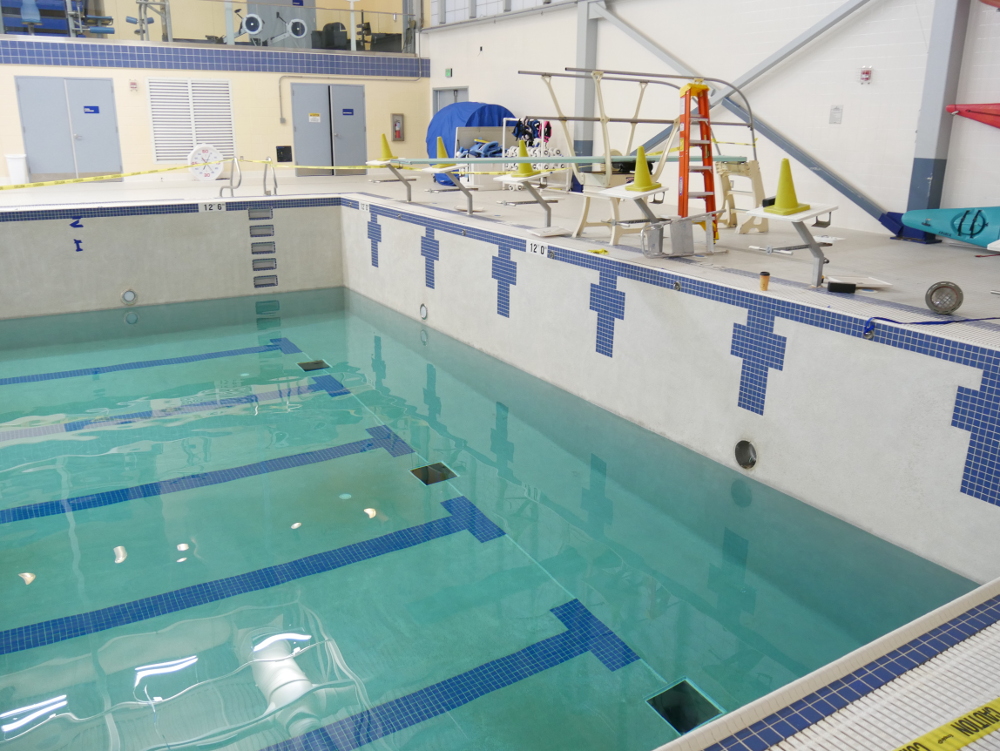 Petersburg's swimming pool could see more permanent repairs to its electrical system this fall, more than a year after fire destroyed wiring and other equipment.
The aquatic center has been open this year with temporary repairs from an October 2020 fire in the pool's electrical breaker box and control panel.
Borough manager Steve Giesbrecht said replacement of that equipment could happen in mid-November depending on scheduling.
"Again it's kind of a moving target," Giesbrecht said Tuesday. "We want to make sure we work around what the school's doing. And we've also had massive problems getting all of the equipment here that we need to do the repairs. Just COVID has created some supply problems that I don't think anybody anticipated and so it's been really difficult to get all of everything we need here ready for the contractors to install it."
When the work does happen, Giesbrecht said it's likely to mean some closures.
"We're going to need the pool down for at least 4-8 hours every day for about 10 days," he said. "So that's why we're trying to schedule this carefully. It's going to be a lot of work on things, bring the pool back up and let the public in and you know, let the public in, everybody leaves, we can bring it back down again and work on stuff. That's a conversation we have not yet had with the contractors. They're still trying to get all the supplies on hand."
The contracting company was scheduled to visit Petersburg this week to meet with the borough about the work. It will mean replacing the switch gear and wiring in the mechanical room at the facility. Giesbrecht expects the price tag on the electrical work could wind up somewhere around one million dollars. The borough is hoping its insurance provider will cover most or all of that cost.
The fire was just one of several long-term closures at the pool in 2020. The pandemic also closed doors at the aquatic center, along with a leak in the pool and damaged heating and ventilation systems following a winter cold snap. The borough has done some repairs to those issues to get the building reopened. But it's also been looking into replacing boilers and other systems.
Giesbrecht said the rough estimate for those replacements has ballooned in the past year, from half a million dollars to 1.8 million dollars.
"We don't have that right now," he said. "In addition, the contractors themselves, the electrical engineer recommended to kind of hold off. They were seeing massive increases in pricing related to COVID that led them to believe those prices would go back down again at some point and it would probably be in the borough's best interest to kind of hold off, take a real slow approach on the rest of that and it's basically deferred maintenance."
The borough has a list of replacement projects for the heating and air systems that could be addressed at some later date, or in smaller chunks as money is available.