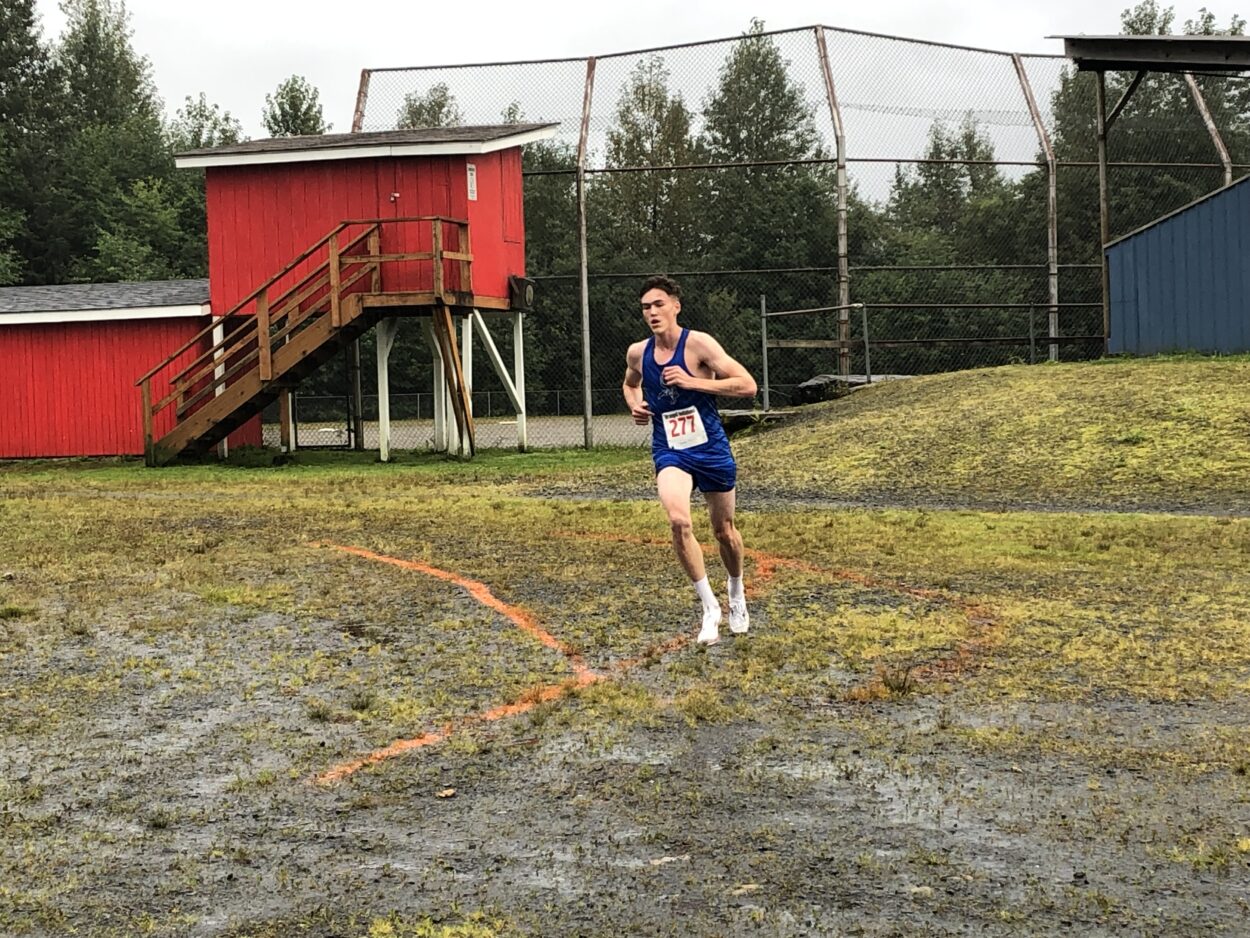 Petersburg High School cross country teams have been practicing since late July. They just competed in a time trial meet in Wrangell last week and they're headed back there for a large regional competition this Saturday. KFSK's Angela Denning spoke with some of the runners and has this story.
This time last year, things were completely different with high school cross country. The Petersburg team only traveled once the entire season and that was to Klawock. Instead of in-person meets, they ran local courses and sent their times to other teams for virtual meets.
"It looks like we might have some more opportunities this year, which is always what we're wanting for races," said Sophomore Kinley Lister.
She says in-person races are a lot better than virtual meets. It's what they train for and look forward to all season.
"The aspect of cross country that is different than other sports is that every single course is going to be different in some way," she said. "Just the trail itself and then the weather conditions;  having people around you can motivate you. And all of that just factors into your time."
Senior Michael Durkin agrees that in-person meets are better than virtual. He's had plenty of experience doing both. He took second place individually in the region meet last year virtually and helped the boy's team win the title two years ago in-person.
This past weekend, he led Wrangell and Petersburg runners by about a minute.
"It felt nice to go run somewhere else against other people," Durkin said. "Having there be somebody else, whether it's in front of me or right next to me so I can know what pace I got to keep up, that really helps a lot. "
Coach Tommy Thompson says COVID testing for students wasn't available last year. Now, athletes must test if they're going to travel. Thompson says those mitigation measures are allowing for a regional meet this coming weekend in Wrangell when around 100 runners will compete in two races.
"Wrangell has asked this week that everybody going, coaches and runners, everybody tests before they go even if you're vaccinated. They want to make sure that everybody coming in has had a recent negative test just to make sure that the large number of people getting there that nothing there pops," Thompson said. "We all want to keep our runners safe and healthy because we want the season to continue. It'd be really a disappointing thing if a couple of people come in and it spreads, especially with this new variant, and then we have to shut a season down, for example."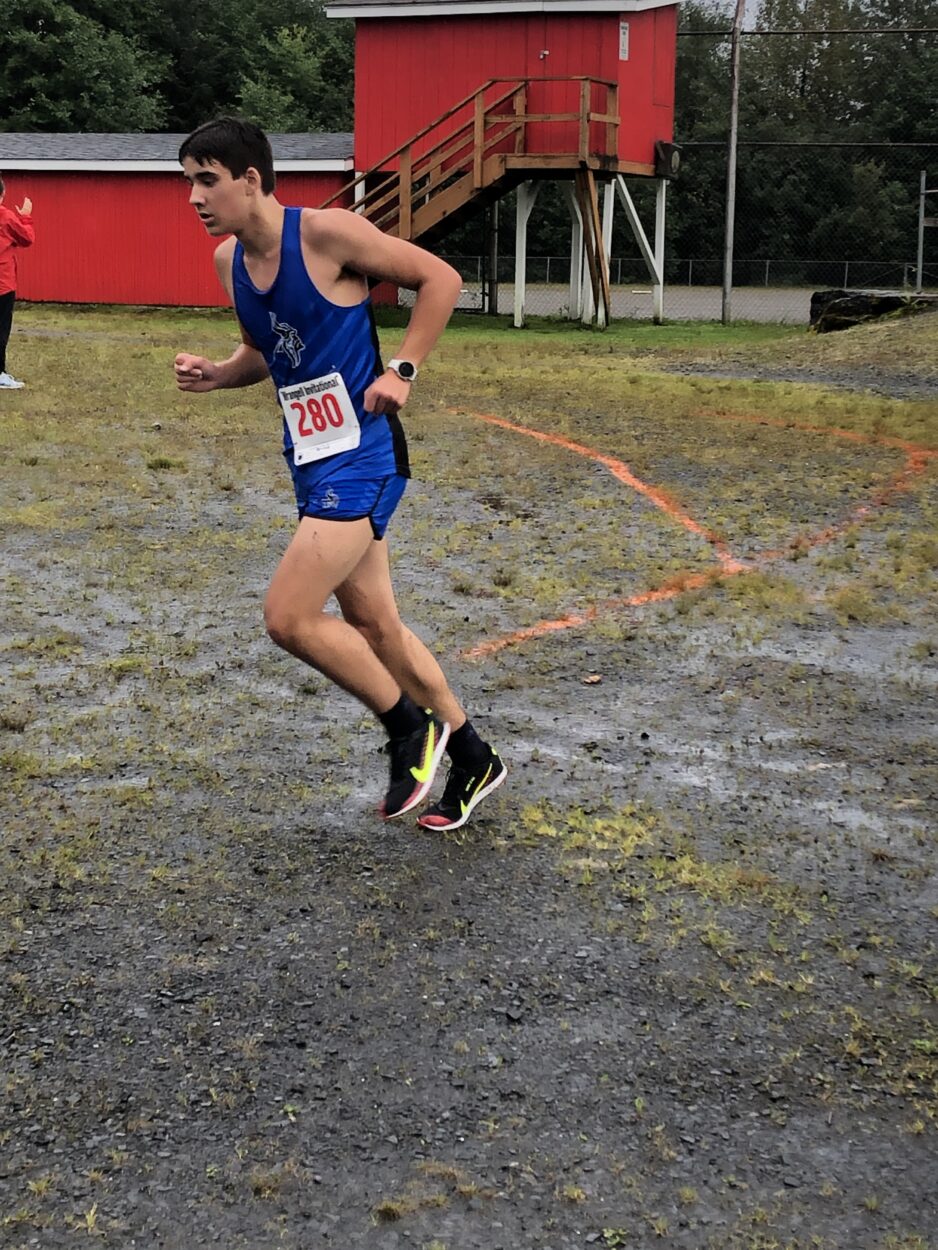 The cross country team is seven weeks in to an 11 week season. There's only a month until regionals and five weeks until the state meet. Thompson says the final weeks will go by fast.
"We haven't tapered or anything, we're still working really hard every week," he said. "Not taking any rest weeks, we're still trying to get as much conditioning in as we can."
Thompson says both Durkin and Kinley are helping to lead Petersburg this year. He says they have both shown great improvement since last year.
"Michael, he's like Michael 2.0, he's bigger, stronger, and faster. And he's going to push some people in all divisions this year as far as competition-wise," said Thompson. "Kinley's come such a long way from last year. I think her PR last year was somewhere around 30 minutes and this first meet, which was just a time trial trying to figure out her pacing, she went 22:45 or right about that; so, huge changes."
The Petersburg runners will leave Saturday by boat for the meet in Wrangell. Ketchikan, Sitka, Juneau, Haines, and other teams will be participating. Each team is limited to 14 runners.