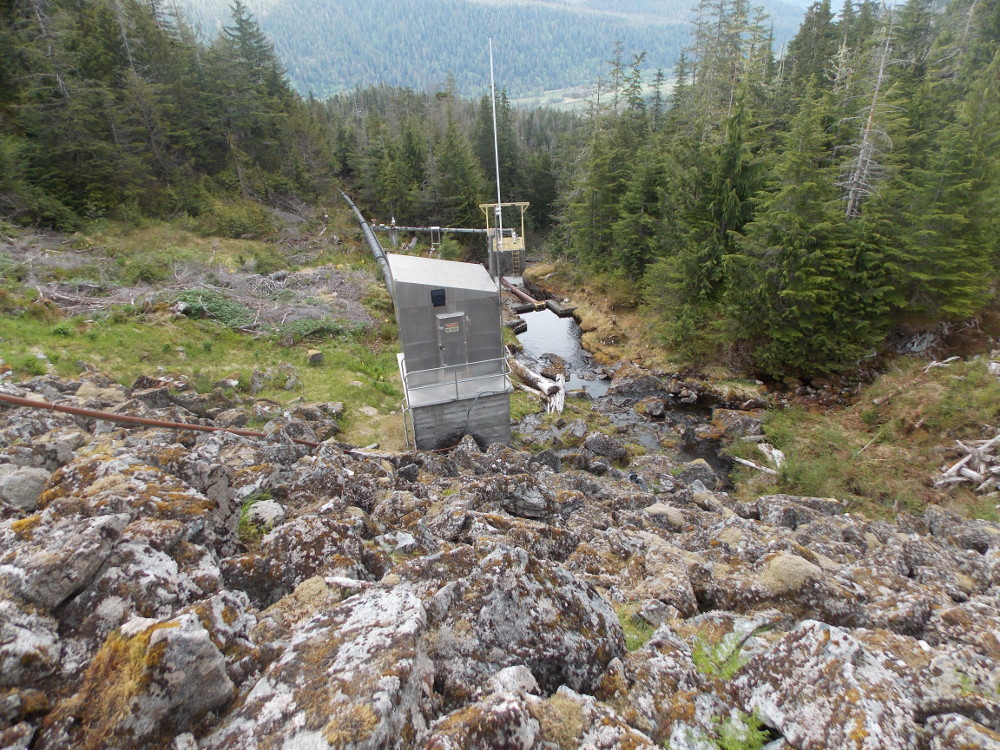 Petersburg voters this month overwhelming supported bonding to overhaul and increase local electrical generation capacity.
The bulk of the 7.8 million dollars in bond debt will pay for a complete overhaul of the borough's hydroelectric plant at Blind Slough. The city of Petersburg installed the small hydroelectric plant on southern Mitkof Island a century ago. Most of the equipment there dates back to the 1950s. It produces about one quarter of the community's electricity needs and is Petersburg's cheapest source of power.
Utility director Karl Hagerman is thankful that voters gave the green light to the project.
"Again I keep saying it but we're standing on the shoulders of some very smart people that almost a hundred years ago decided to move forward with the project out at Crystal Lake and Blind Slough and very happy that the community supported that project and we'll be able to carry on that legacy far into the future," Hagerman said.
Over 82 percent said yes to the debt. It will mean rate hikes for local electrical customers. The borough assembly will see a proposal on those increases this year. Those will also pay for an expected increase in the wholesale rate from the main source of Petersburg's hydroelectricity, the Southeast Alaska Power Agency.
Contingent on the outcome of the vote, Petersburg's assembly in February agreed to purchase over two million dollars of equipment including a new generator and turbine from a British company. Hagerman said there are still some details to work out on that agreement but they'll move forward on having that equipment built and then focusing on construction.
"We'll be working with our engineering firm on the project McMillen Jacobs to complete final construction design and get a construction contract out to bid and hopefully awarded by the time the equipment shows up, all rolling towards the goal of having the project kick off in the summer of 2023 and hopefully by fall of 2023 all improvements will be made and we'll be working from a new powerhouse," Hagerman explained.
A portion of the bond will add another standby diesel generator, used during hydro outages. The local utility has a consultant looking at standby power needs and expects a report on that this fall before moving forward with the purchase of that additional generator.
Voters Tuesday also approved passage of Petersburg's other ballot measure, to drop the remote subdivision at Frederick Point East from the higher tax area of the borough.