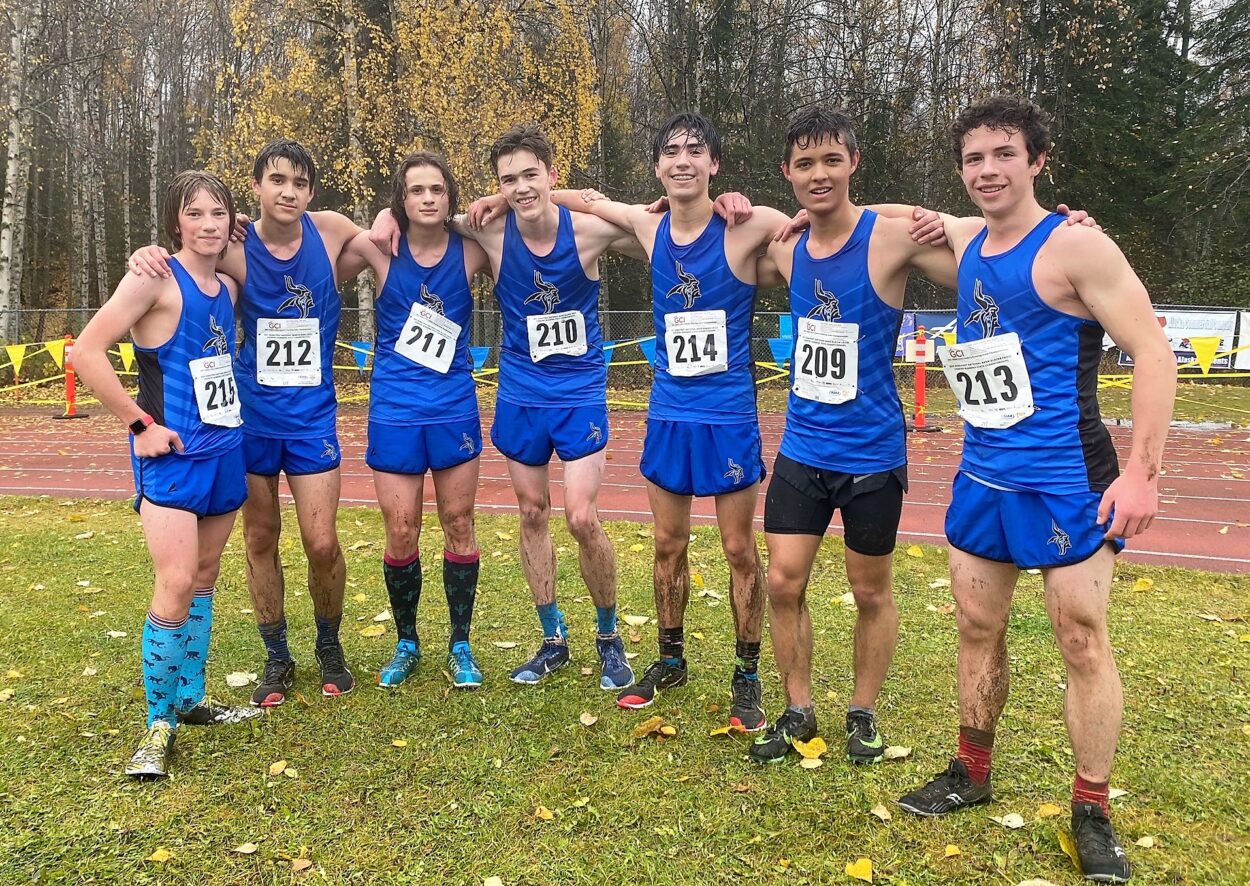 The Petersburg Boys cross country team took second place at the Division III State Cross Country Running Championships meet behind Haines. Petersburg senior Uriah Lucas took first place individually. The girls team also competed, taking fourth place overall. KFSK's Angela Denning reports:
A noise parade was held Tuesday afternoon for the Petersburg runners. They rode through town on a fire truck, celebrating their state meet, which took place in Anchorage, Oct. 9.
Before climbing in the truck Uriah Lucas talked about winning the state title. He finished in a time of 17 minutes, 38 seconds, leading 84 runners to the finish line. He had a nine second lead over the second place runner from Haines.
Lucas says he's wanted to win state for a long time.
"It felt really cool because I've always imagined it," he said. "Like last year I thought I was going to be the champion but I didn't get to go and so it was kind of cool for something that you've thought about for so long, to actually come true."
But Lucas admits it was a different kind of race.
"I gave it a good effort but it wasn't the kind of effort where you're trying to run fast. It was just trying to beat everyone," said Lucas.
Lucas couldn't go too fast otherwise he'd wipe out. The weather was rainy and a lot of the course was covered in mud and wet leaves.
Lucas: "It was more just a challenge to keep on your feet more than anything. I mean, I almost fell a few times and I was wearing spikes."
Denning: "You probably had to just restrain your pace?"
Lucas: "Yeah, exactly, the only time I really picked it up was when you cut across an infield, like a turf infield, and I sped up when I went across there. And that's where I got most of the gap on them. It was probably within 300 yards or something. And then the rest of the time I just ran around in front of them."
Denning: "Okay, so mentally, you had to be aware of where your opponents were but also being aware physically of not wiping out."
Lucas: "Yeah, I [started] pretty easy. I was probably in fifth [place] up the first hill. And then I just kind of, by the first mile I was up at the front pack and I saw everyone was hurting fairly bad or uncomfortable. And so, at the first mile, I gave the coach a thumbs up and took off."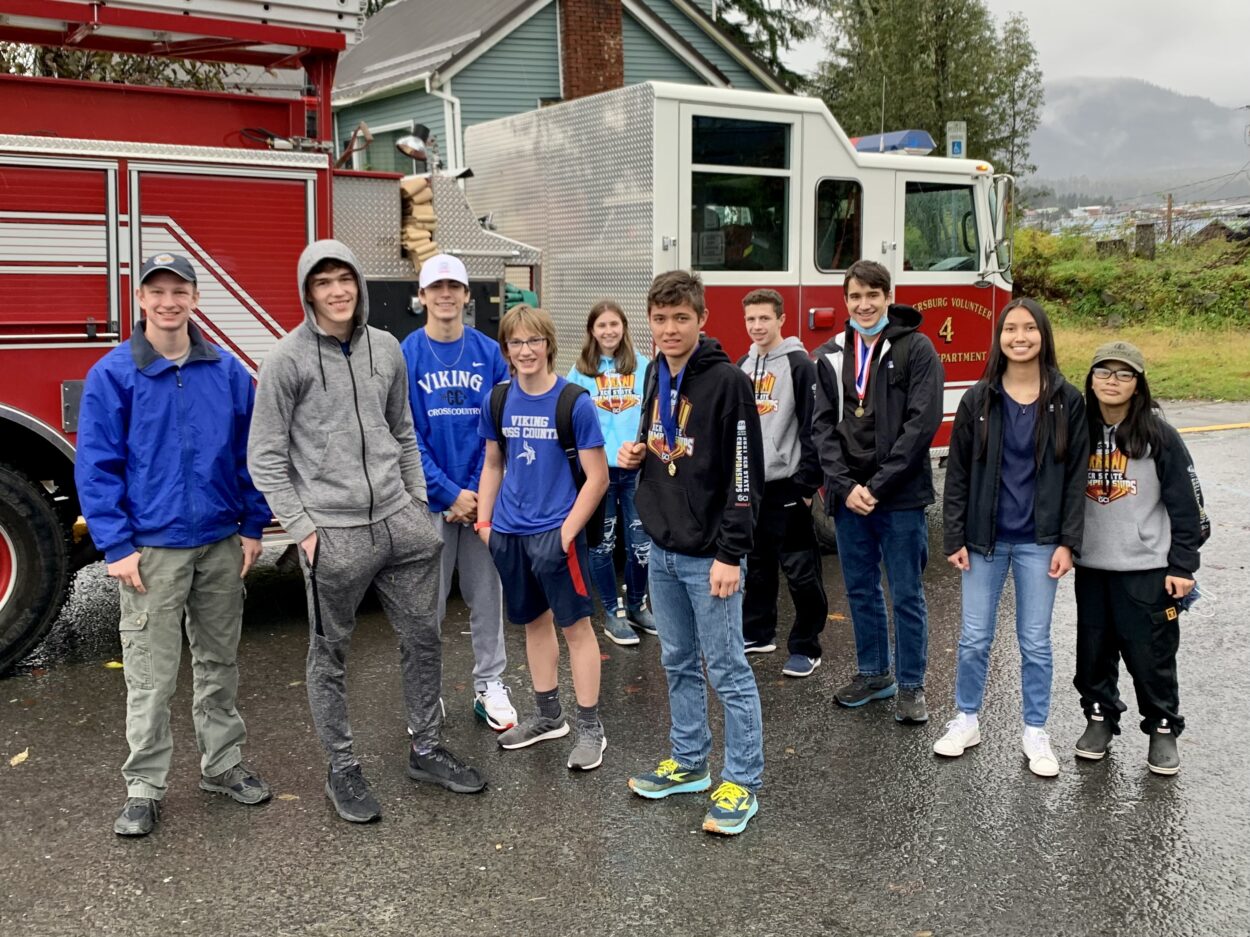 "He looked at me and he winked, gave me a thumbs up, and the next time I saw him, he was up by 200 meters," said Head Coach Tommy Thompson.
Thompson says the meet went really well for all the runners.
"We had mud and rain and incredible conditions for cross country just like we always expect at state," Thompson said. "And the kids all stepped up and they did great."
He says they were confident that the boys' team could take a second place finish. Haines was just competitive this year.
"We were hoping to overcome Haines and we were close; it was 44 to 38," Thompson said. "But its kind of like missing a couple of free throws in the second quarter, you know, you can moan about it later but they ran great."
Senior Michael Durkin finished 5th place with a time of 18 minutes, 15 seconds. Sophomore Valon Weathers took 18th at 19 minutes, 31 seconds. Senior Chase Lister finished 19th place at 19:39. Sophomore Keiran Cabral took 26th, sophomore Breiland Willis finished 28th and freshman Caleb Lutomski took 45th.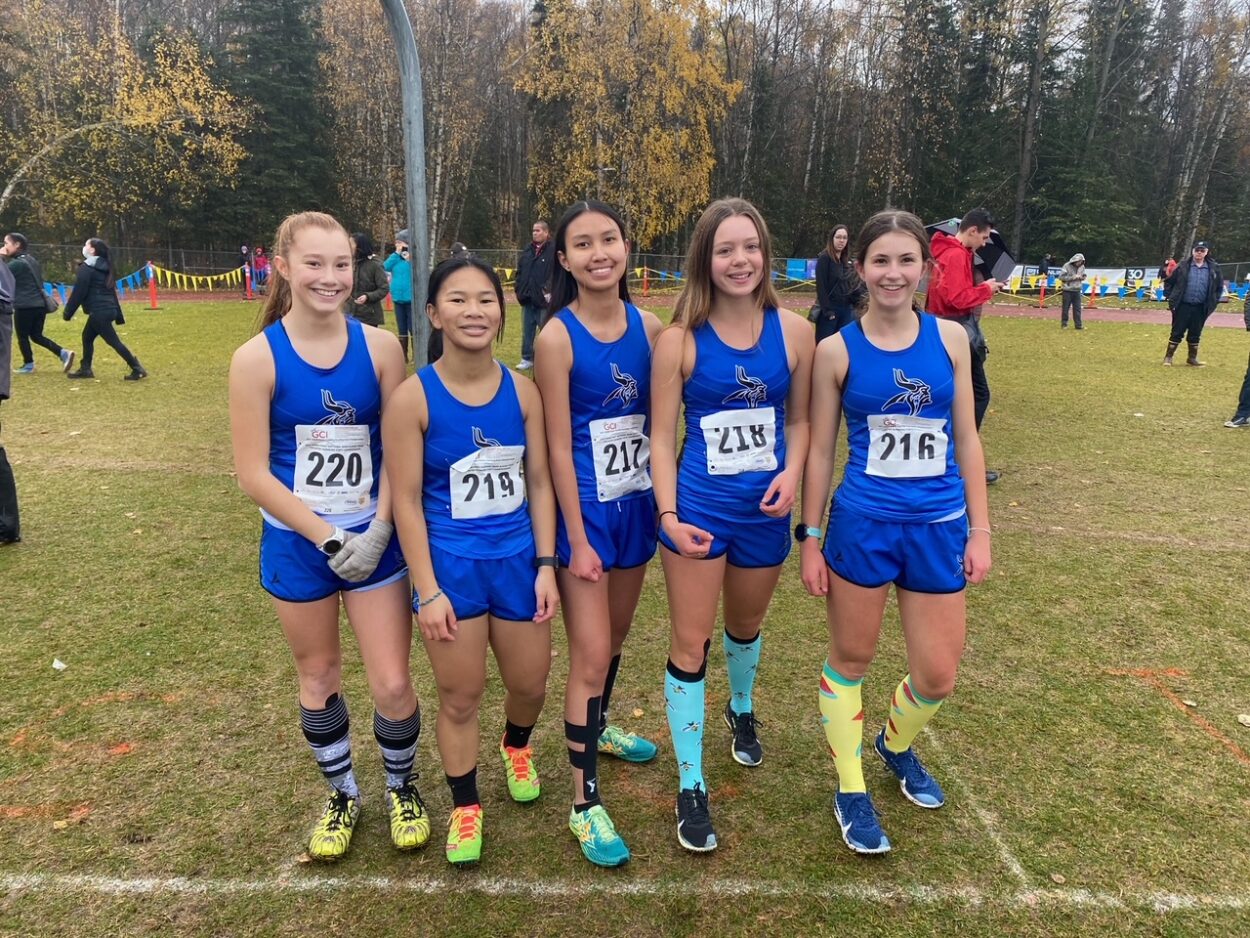 The Petersburg girls team finished fourth place. Sophomore Kinley Lister led the Lady Vikings in 8th place with a time of 22 minutes 54 seconds.
Junior Alexus Sakamoto Quezon took 23rd place.
"I think I finished pretty good," Sakamoto Quezon said. "I felt strong when I was coming through the finish but I also felt really tired after running through the course and all those hills."
She says it rained the day before the race leaving the course really muddy, which was challenging.
"I did have to adjust a little bit," she said. "Coming down those hills you had to be really careful because you don't want to slip. At the same time, it drops your time down if you're trying to be careful when you're coming down those hills. So, I had to adjust a little bit so I think that was one of the challenges. . . was the course."
Freshman Kate Thompson took 25th place, junior Deirdre Toyomura took 34th place, and sophomore Lakell Deinhardt finished 63rd.
The state meet ends the season for the cross country team and it's the last high school meet for Uriah Lucas and other seniors. As for his future, Lucas says he's considering running in college but hasn't committed to anything yet.
You can see the full results of the Division III State Cross Country Running Championships meet here.