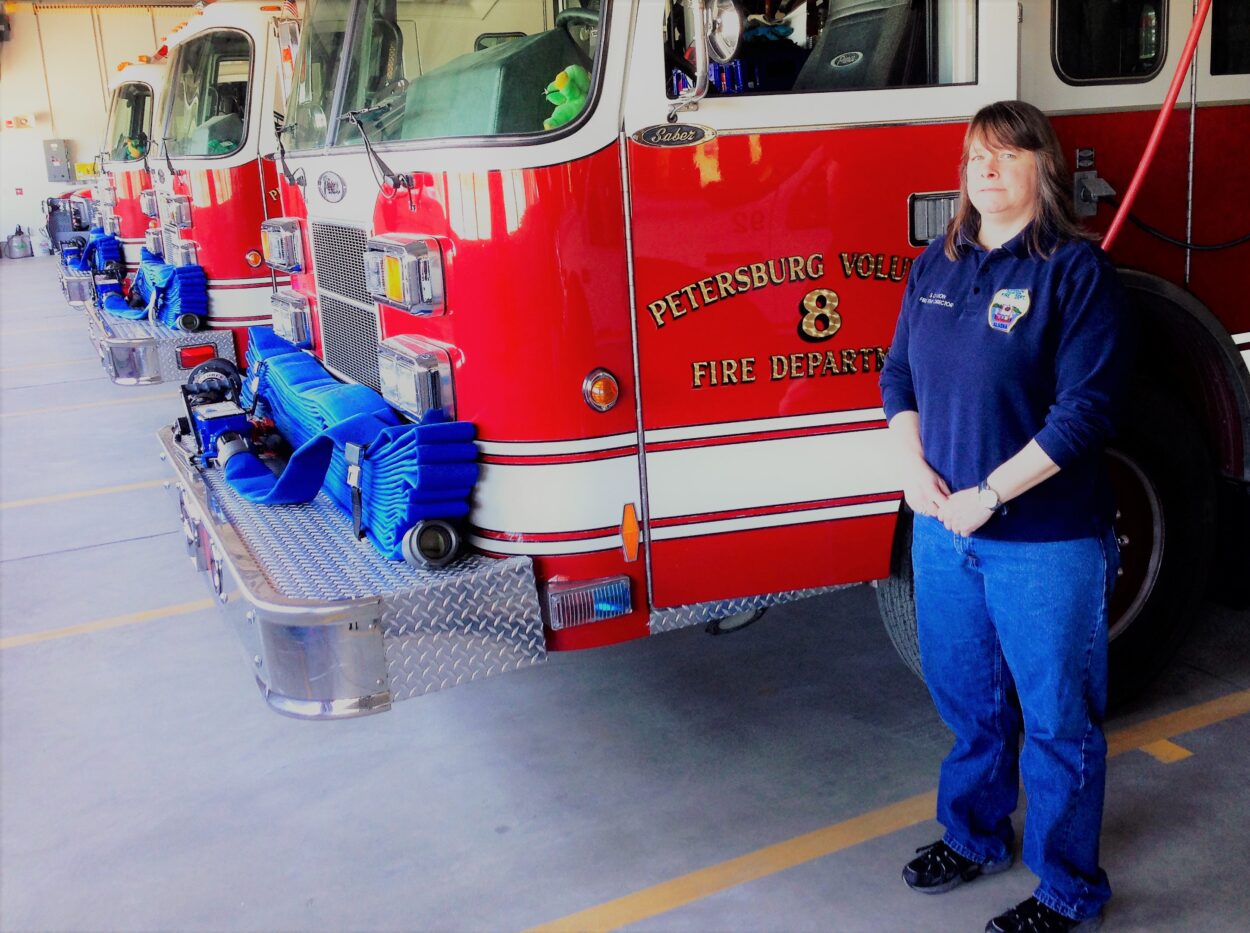 Petersburg had 8 active COVID cases as of Tuesday. So, what does that number mean in the grand scheme of the pandemic? KFSK's Angela Denning checked in with the borough's emergency manager and has this report:
Eight COVID cases may not seem like a lot but to Sandy Dixson, the Borough's Fire and EMS Director, it's significant.
"The probably most concerning thing is that it's still community spread," Dixson said. "So, we're not really sure where it's coming from. It's not as if someone had traveled and said, Yep, I got it while I was traveling."
She says the number that shows up on the local COVID Dashboard is not the total number of cases. It's just the number of confirmed positives.
"That's not the people who haven't gone in to get tested or who haven't been forthcoming," Dixson said.
Dixson regularly meets in a group of medical experts and other leaders dealing with the pandemic. She knows that, for Alaska, September was the deadliest month so far with 138 deaths. The month also saw the most COVID hospitalizations filling the ICUs in all of the state's main hospitals. That affects medevacs out of small towns like Petersburg. Local doctors have spent hours trying to find beds for patients.
Dixson says it's not easy to convey this larger scope to some local residents.
"It's really tough," she said. "It's frustrating for us as a group to try to relay that information to the community. A lot of the residents of Petersburg [say], "Oh, we're fine, we don't have any cases." Or, "We're fine, we just have a few cases." But people still travel. People come in, people go out, people come back. So, the spread is real. You know, people think just because we're on an island we're safe. If we could lock the island down, sure we would be perfectly safe. But we're not locked down and so we have that introduction of the virus into the community and then you have that community spread."
There have been two main local COVID outbreaks in Petersburg. One was in February and March, which peaked at 68 cases. The other one was at the beginning of October and peaked at 39 cases.
There have been three resident deaths attributed to the virus.
Dixson says it's no coincidence that Petersburg hasn't been worse. October's outbreak dropped off because there was a ton of work going into it.
"A lot of testing," she said. "So, when the numbers start going up people are very proactive with testing. The hospital did an amazing job and offered all these pop-up testing clinics. And the school has been testing, which is amazing because they did– through that surge–caught quite a few cases. And the thing behind that is the sooner you catch it the sooner you can squash it. So, you can stop that spread as long as people do the right thing."
Dixson says there could always be another outbreak. She knows people are tired of being careful. She says she is too. But being tired shouldn't be enough reason to become complacent.
"You know, people say, why don't you just let us be? We'll do the right thing, we know what we're supposed to do," Dixson said. "The unfortunate thing is not everyone does the right thing and so that's why we keep encouraging people to do things. We're not punishing people by asking you to wear a mask or to get a vaccine. We're trying to do that for the health of our community. And everything that we're requesting of the citizens and residents of Petersburg, we're living that as well. So, when we're saying don't have large group gatherings, we're not having large group gatherings. It's not a punishment for everyone else and we just get to live high on the hog. We're living the same things that we're asking everyone else to do."
She says people should be treating COVID like the old adage says:
"An ounce of prevention is worth a pound of cure."
———————————-
By Wednesday morning (Oct. 27) Petersburg's recorded active case number had gone up to 11.