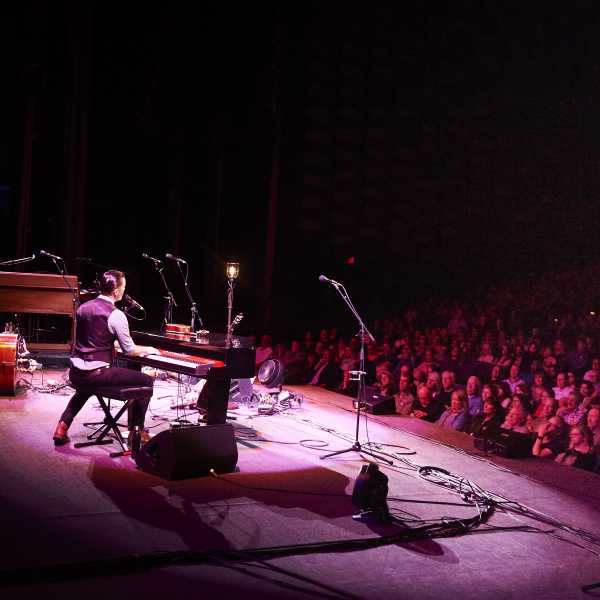 The Petersburg Arts Council is presenting Canadian singer songwriter Royal Wood Tuesday night at the Wright Auditorium. Wood plays several instruments and will be accompanied by an upright bass player. KFSK's Angela Denning spoke with the musician and has this story.
Royal Wood is a seasoned singer songwriter with eight studio albums under his belt along with, three EPs, and a live album recorded in Toronto, where he lives.
He has toured all over the world. He's was also the opening act for Bonnie Rait on a 2017 tour.
He's been called a pop rock artist but he says Folk Pop artist is more accurate. In an interview with KFSK, he says his influences are varied and eclectic.
For his Petersburg show, Wood says he plans to play piano and guitar accompanied by his bass player. He will be performing at the Wright Auditorium in Petersburg tonight starting at 7 p.m. Tickets are on sale in advance at FireLight Gallery in downtown Petersburg and at the door.