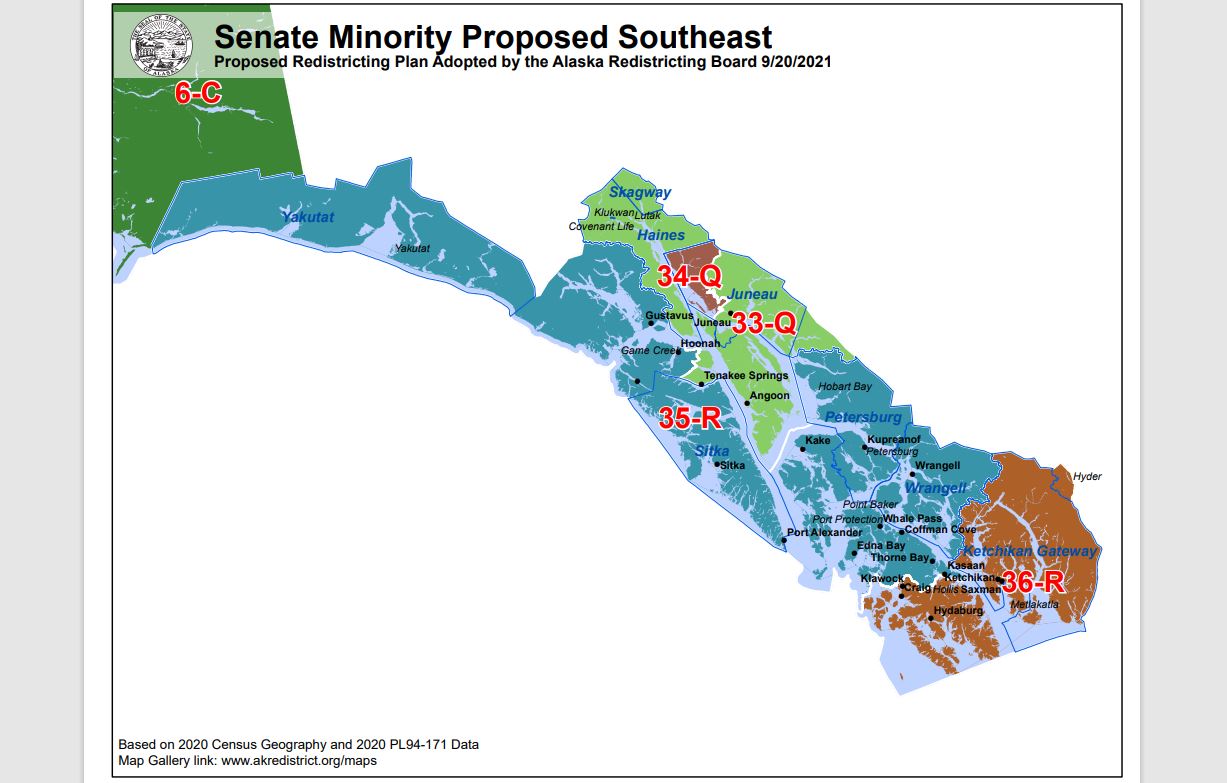 Petersburg's borough assembly Monday has the third and final readings of two ordinance revisions, one on garbage rates and fines and another on disease control.
The rewrite for local law on disease control updates language in local code from the 1973 version. It would remove the authority for the health officer to force vaccination. It sets standards for a health directive and a fine for someone violating such an order. The assembly at its last meeting added language to clarify that someone who is forced to quarantine has the right to object and have a hearing.
The revision of local law for garbage collection would raise rates for that service, three percent a year, each year for five years. It also creates a series of increasing fines for customers who do not secure trash cans from bears and other animals. And it would reduce recycling collection to every other week.
The assembly may vote on input to the Alaska Redistricting Board, which is wrapping up public comment. The board plans to adopt a final legislative map by November 10th. Assembly member, Jeff Meucci, is proposing that the borough support the "Senate Minority Proposed Southeast" map. That version of redistricting groups Petersburg with Sitka, Wrangell, Kake, Yakutat and several small island communities, including some on northern Prince of Wales Island. Other redistricting options group Petersburg with Ketchikan. There's another statewide teleconference on the topic planned for Oct. 30 for residents of Southeast Alaska between 1-2 p.m. The number to call to provide input is 844-586-9085.
Also in new business, the assembly will consider approving Gilkes Hydro for the Blind Slough Hydro Equipment Procurement contract. Utility Director Karl Hagerman recommends the move. The contract includes an increase of $89,795.08 based on a metals market adjustment to the contract. The total value for project equipment would be $2,092,191.08.
Also at the meeting, the assembly will go into executive session to receive advice from the borough attorney in regards to a sales tax delinquency.
The meeting starts at noon Monday in borough assembly chambers and by Zoom. People can register in advance with the borough clerk by calling 907-772-5405.