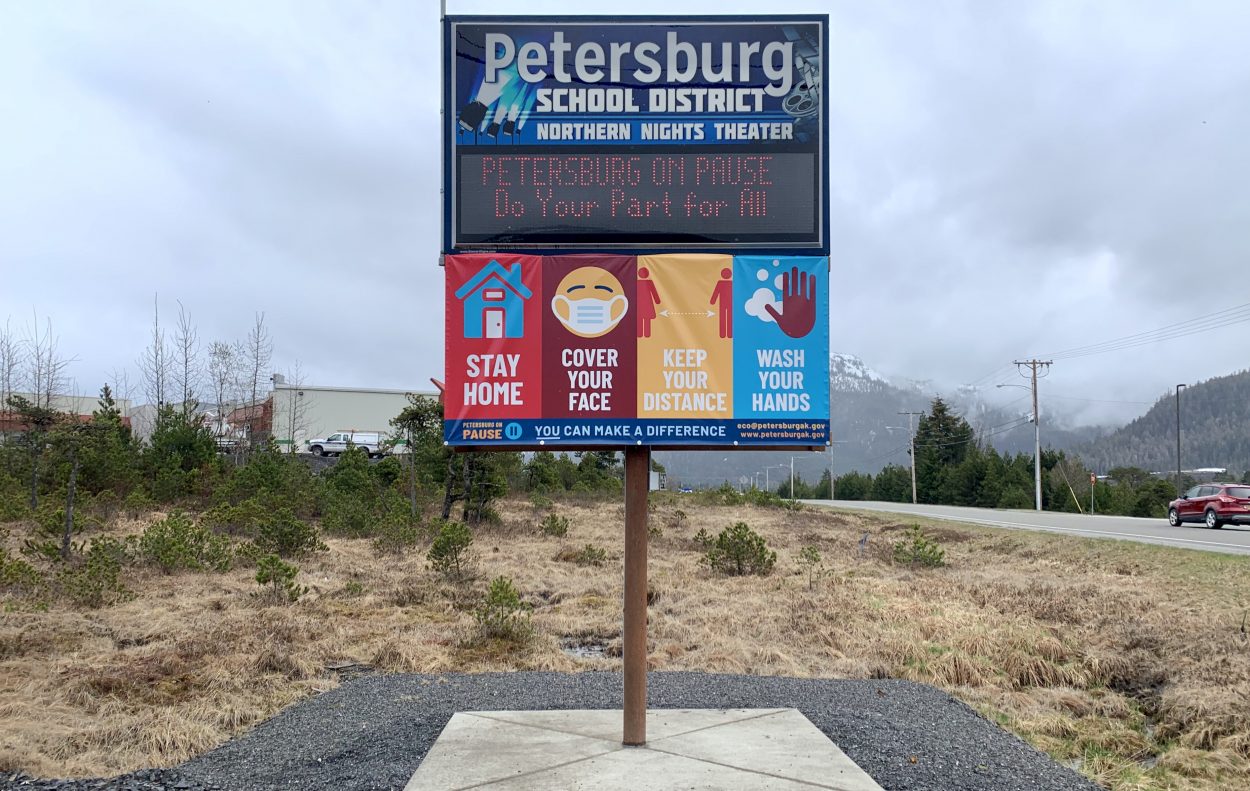 Petersburg's active COVID-19 case count climbed to 48 on Wednesday with twelve new cases reported. That's the second highest active case count since the community's largest outbreak in February and March.
In addition, Petersburg Medical Center reports 93 pending COVID tests this week that have been sent to an out-of-town lab. Those results could be back in three to five business days. PMC is in red status and is keeping appointments. However, they're experiencing a high volume of calls and with low staffing they are cautioning that some services are limited or may be rescheduled. The medical center says community spread is occurring rapidly.
The borough government Wednesday closed borough buildings and public meetings to in-person attendance and activities. That impacts public buildings from Mountain View Manor's assisted living facility, which won't allow visitation during the outbreak, to the municipal building and library, among others. Activities at the pool and gym are suspended. Meetings of the borough assembly and other boards will go back to online only.
Borough manager Steve Giesbrecht (Geese-breck) says the local government continues to recommend masking up in indoor settings, social distancing, vaccinations and avoiding large gatherings.
The school district Wednesday night reported nine active cases in the elementary school for staff and students and another 16 in quarantine. There are three cases at the middle school and 15 in quarantine and the high school has five cases with 11 in quarantine. The high school is open to in-person learning and extracurricular activities are practicing again. A volleyball seeding tournament planned here this weekend has been canceled. Middle school activities have been canceled for the rest of the week. The schools are making optional antigen screening tests available with parental permission.