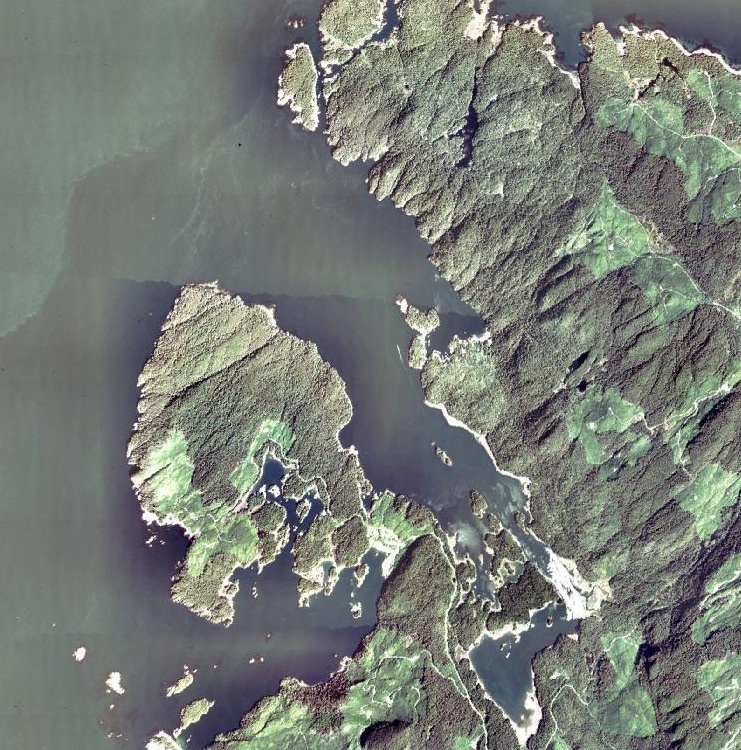 State and federal wildlife authorities are proposing a 31-day wolf harvest on and around Prince of Wales Island.  
Conservationists have signaled they could file a lawsuit saying the Alexander Archipelago wolf population is threatened. That conflicts with resident hunters who say the population is rising and preying on island deer, an important subsistence food source.
Alaska Department of Fish & Game's most recent fall population estimate is 386 wolves — much higher than previous counts.
The Alaska Board of Game had set a population target of 150-200 wolves years ago when the agency thought wolf numbers were much lower. ADF&G regional wildlife supervisor Tom Schumacher says a month-long trapping harvest likely won't reduce the population that far.
"But given the uncertainty about whether that's an appropriate population objective, we feel that's a conservative and responsible way to go," he told CoastAlaska.
Potential ESA lawsuit hangs over wildlife managers
Environmental groups have warned they could sue the federal government to force Alexander Archipelago wolves to be listed under the Endangered Species Act following last year's petition. They've long argued that decades of clear-cut logging, not predators, are to blame for the island's dwindling deer herds.
Shaye Wolf, an Oakland, California-based conservation scientist with the Center for Biological Diversity, says her organization doubts the reliability of the population estimates which are largely based on DNA sampling of wolf hair gathered in the field or turned over from previous harvests.
"The agencies shouldn't open the trapping and hunting season on these vulnerable wolves," she said Monday. "They're not generating reliable population estimates and ensuring that they're doing sustainable management."
But Schumacher, the state game official, says says the shorter season should ensure there aren't too many taken this season. Two years ago, he says there was a two-month season that resulted in a record 165 wolves reported taken. 
"There was a lot of effort that year," Schumacher said. "We think that a one-month season will leave us with a lower level of harvest. And given the high population estimate the last two years we're pretty convinced that that'll result in a sustainable harvest."
Game managers are holding a public meeting and taking public testimony from 6 p.m. Tuesday, November 9 to hear from members of the public over the proposed trapping season. An announcement on the trapping season is expected later this week with trapping on and around Prince of Wales to run from November 15 through December 15. 
Federal wildlife officials working on Alaska wolf study
In a related development, the U.S. Fish and Wildlife Service penned a letter this month to conservationists that recently threatened a lawsuit saying a status review on Southeast Alaska's wolf population is in the works.
"We will begin working on the status review soon and plan to incorporate information from studies that are planned or currently underway that will help inform the review and subsequent 12-month finding," wrote Gina Schultz, a deputy assistant director for the U.S. Fish and Wildlife Service based in Falls Church, Virginia.
The federal agency is exploring new population estimate methods including cameras and an updated genetic study to get a better understanding of wolf numbers in the region, she wrote in the two-page letter.
Staff attorney Camila Cossio with the Center for Biological Diversity says her advocacy group is weighing its next move.
"Litigation is still an option because the agency has already blown the deadline for acting to protect these rare wolves," she wrote in an email.
A similar petition to list Alexander Archipelago wolves as a distinct subspecies of grey wolves was rejected in 2016. But Fish and Wildlife have written that the threats identified in that petition from climate change to deforestation have only worsened since the last time it reviewed the species.
Alaska officials have pushed back on a possible listing, saying federal protections which would affect permitting for development and resource extraction across Southeast Alaska.
The public meeting to discuss the proposed 31-day harvest will be held telephonically from 6 to 7 p.m. Tuesday, November 9 with a one-hour public hearing at 7 p.m. The number is 888-809-8973 Passcode: 2074362