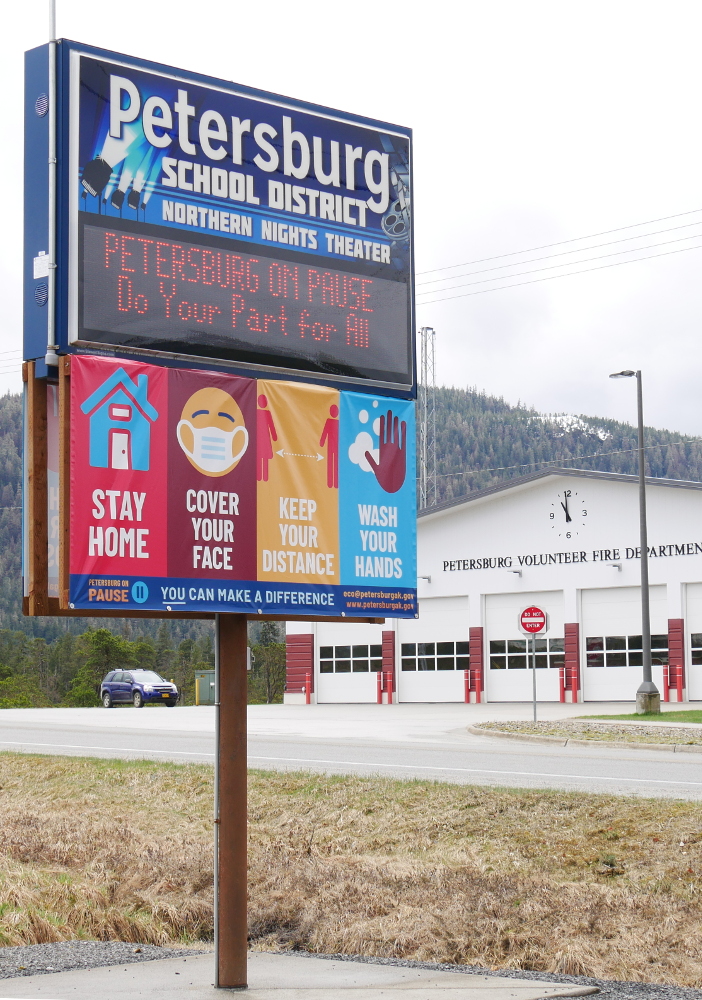 Petersburg's active COVID case count climbed to 92 Wednesday, November 10 with 22 new cases reported by the Petersburg Medical Center.
That tops the 21 new cases from the day before. 74 of the new positives have been identified in the past seven days and the community has a testing positivity rate of over 24 percent. That's nearly one of every four people testing is positive.
This is by far the worst outbreak of the pandemic for the Southeast island community of around 3400. Local officials say the virus has spread in community gatherings that haven't followed masking and social distance recommendations. Cases are occurring in both vaccinated and unvaccinated people. Statewide in August and September the Division of Public Health reports 34-35 percent of cases were in vaccinated people. Health officials at all levels say the COVID vaccines are the best way to reduce the risk of hospitalization or death and reduce the risk of getting sick in the first place.
The local government has a face covering requirement for all indoor spaces open to the public. Compliance varies widely and so far the borough has focused on education about that requirement instead of enforcement. Borough buildings are also closed to the public and in-person meetings.
Case numbers for students and staff at Petersburg's three schools remained at 35 as of Thursday morning, November 11, with 19 at the elementary school, six at the middle school and 10 at the high school. Another 21 students and staff are quarantining. School officials say many of the exposures have happened outside of school. Classes continue in-person at all three schools for students who are not sick or in quarantine. The schools are offering optional antigen screening tests for students and their families as well.
The medical center says the virus is spreading rapidly in the community and asks people to take steps to limit that spread.
PMC's COVID information phone number is 907-772-5788.