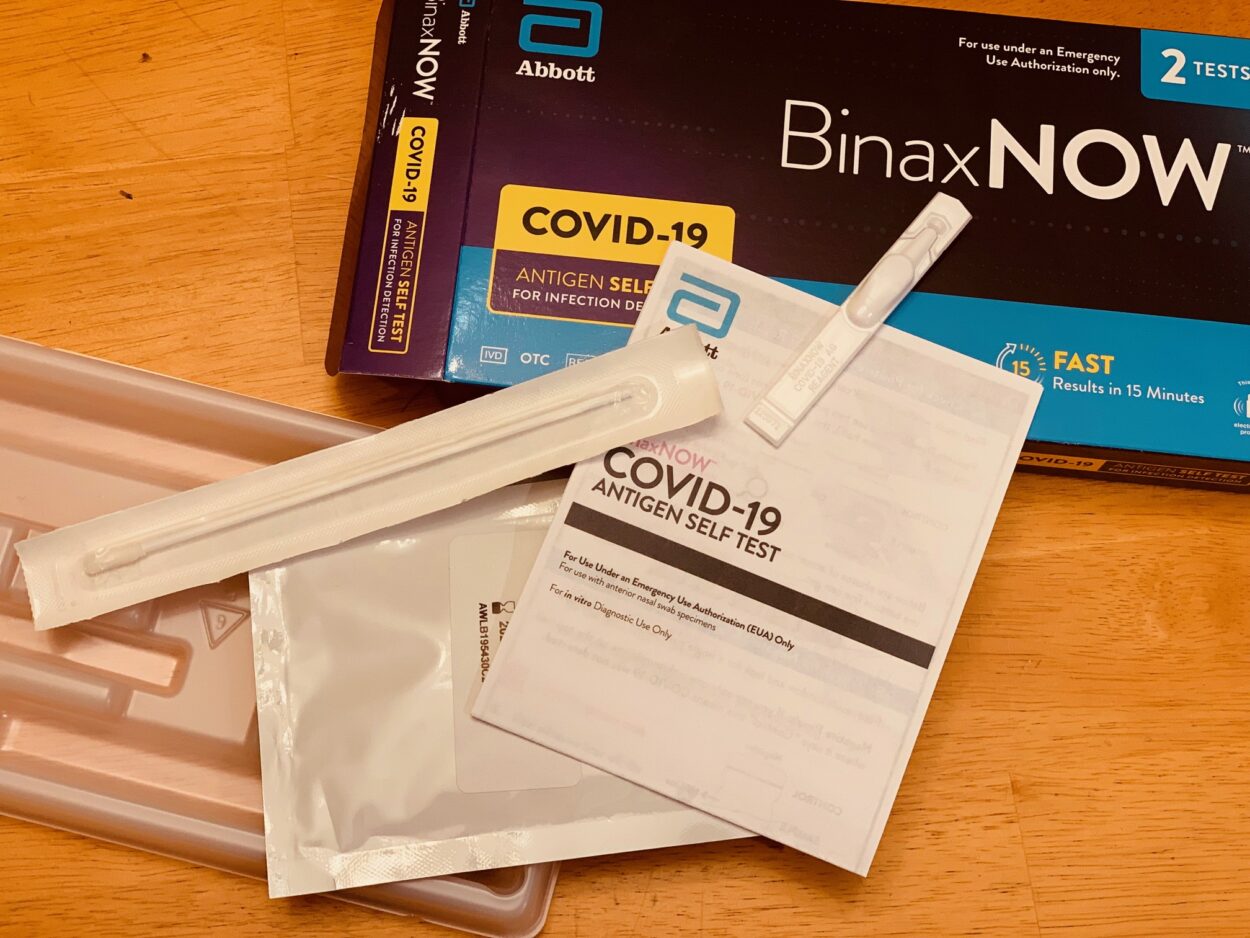 The current COVID outbreak in Petersburg was at 92 cases as of Wednesday. The numbers were not updated on Veteran's Day by the local medical center.
36 staff and students at the school district were part of that total. Another 22 were in quarantine. The community can get a break down for each school through a dashboard that the school district is maintaining.
As Angela Denning reports, the new dashboard was discussed at the last school board meeting as well as take-home tests the district has been giving out to families.
Superintendent Erica Kludt-Painter told the school board that it's common practice now for districts to maintain their own COVID numbers.
"That's what a lot of district's are doing, is maintaining their own dashboard that way," she said. "So, it gives that information to families and people who are interested in it."
The school district's dashboard is updated at least once a day.
School Board President, Sarah Holmgrain, said it was a positive thing for the community.
"I do like the new, little dashboard," said Holmgrain. "I think this is a wonderful addition to the school district's website."
Another change is the school district no longer uses a color code system for the current risk level. Instead, Kludt-Painter says they'd announce any changes to mitigation measures. They'll continue to rely on testing and vaccines, which were not available last year, to keep in-person school continuing even during the outbreak.
"Those pieces of mitigation in place are what are allowing us to keep moving forward," said Kludt-Painter.
Other mitigation measures like masking and staying three feet apart are continuing at the schools. Kludt-Painter says through contact tracing they have found that COVID among staff and students is not spreading within the schools but when they are elsewhere. She says the district's protocols are working.
"What we have found is that the kids who have been identified as close contacts within the school setting–by those definitions– they have not been students that have come back positive, so that's great," Kludt-Painter said. "So, we have fewer number of kids going home because of those mitigations and then when they have gone home, they have not tested positive."
The school district is handing out take-home antigen tests to families who want them. The kits are boxes that contain two tests each. The results take about 20 minutes. Kludt-Painter says a lot of families are taking advantage of them, "which is great".
"The sooner we can identify within a family unit or a cluster within the community if somebody is positive, it just allows those isolations to occur quicker and it allows them to identify close contacts within their circle and it is getting people away from larger groups," Kludt-Painter said. "And that has been really instrumental in just allowing us to keep moving forward here."
She says through testing and tracing the district is seeing cases spread throughout households. Once someone is positive then other family members soon follow.
"It is definitely running through homes quickly," Kludt-Painter said. "So, if there is a positive that happens at home, within a few days, they're letting us know that the rest of the family is testing positive. That's what we're seeing."
Kludt-Painter echoed the message from local health care providers that it's important to remember that it's not just about case numbers, there are people attached to them.
"We are definitely having reports from students, that maybe aren't vaccinated, who are experiencing some pretty significant symptoms and really do not feel well," Kludt-Painter said.
The testing kits are paid for through federal (America Rescue Plan) COVID relief money. The school district does not get paid per test or for administering them.
Kludt-Painter says people should expect these home test kits to become more readily available in Petersburg and that could help cases be identified more quickly.
"I know the hospital just put in a huge order today," she said. "We have also put in an order and I believe Public Health is looking at that too and potentially the Borough."
The school district's COVID Dashboard can be found on their website at a link at the top of the page, "School Dashboard". It's also linked in the Dashboard maintained by the Petersburg Medical Center.