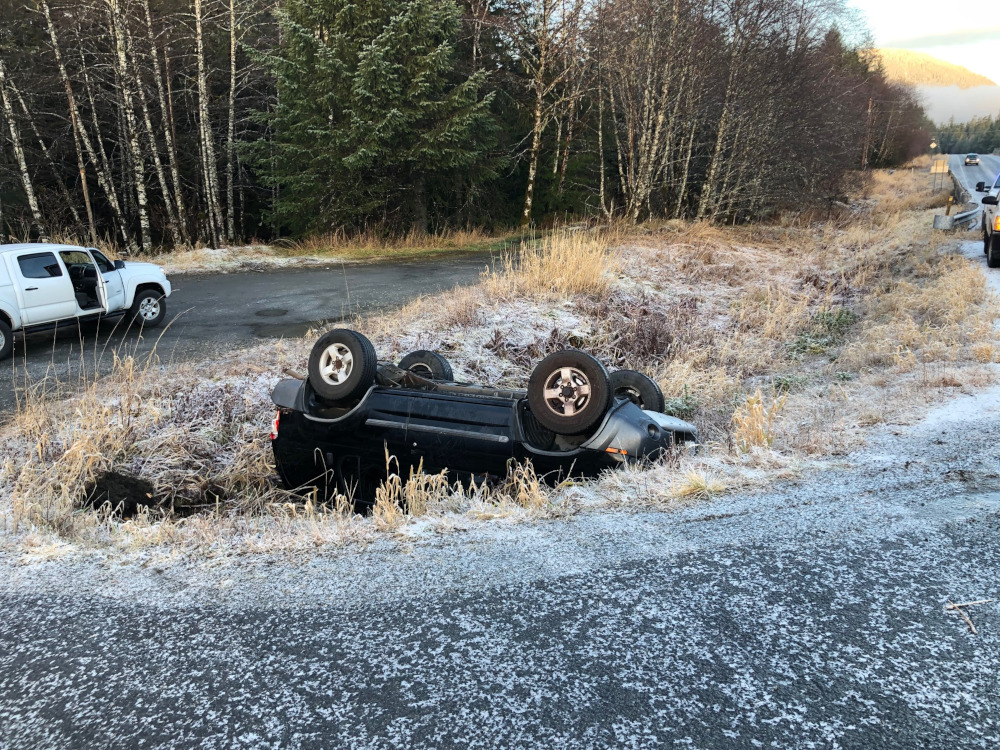 No one was injured when an SUV slid off an icy road surface and turned over near Falls Creek south of Petersburg Monday morning, November 15.
The Petersburg Volunteer Fire Department responded to the call around 8 a.m. near 10 and a half mile of Mitkof Highway, at the parking area for the fish ladder at Falls Creek. Department spokesman David Berg says a motorist was stopped and preparing to turn onto Mitkof Highway when the vehicle slid off the road and flipped over.
The driver did not need transportation to town for medical treatment. There was one person and a dog in the vehicle.
Roads were icy Monday morning with temperatures at or below freezing.