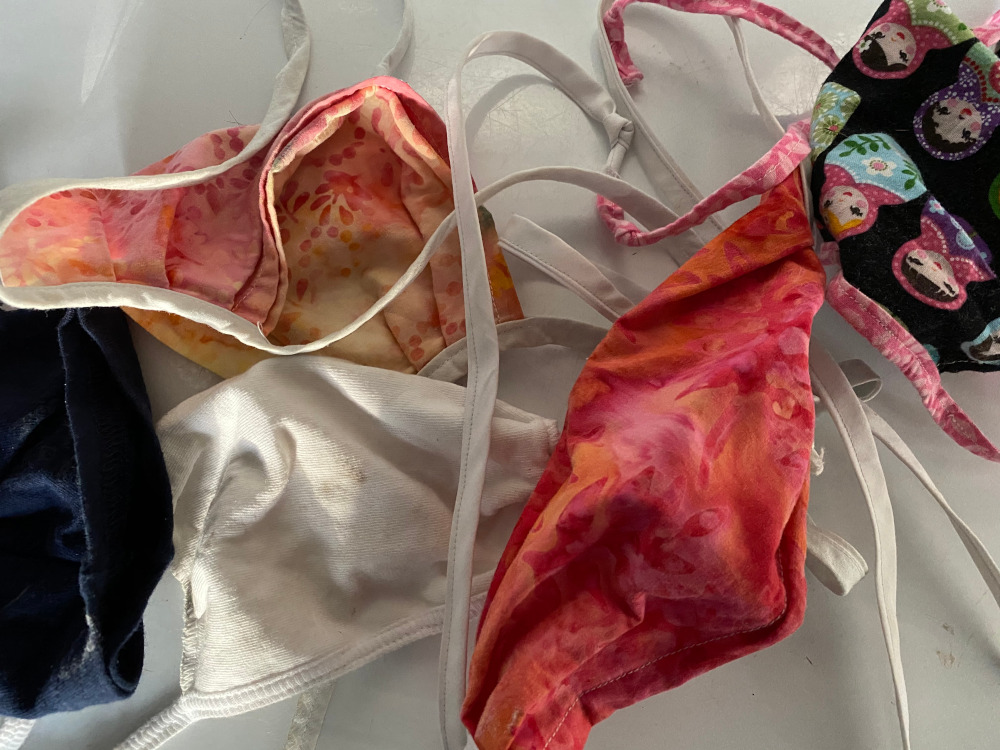 The Petersburg School Board, medical staff, and others spent nearly three hours Tuesday night talking about the school district's COVID mitigation plan. The board will meet next Tuesday night in a regular meeting and could vote to update how the district is responding to the pandemic.
The school board will be looking at several mitigation changes at their next meeting; loosening some protocols and tightening others. Under consideration is part-time masking at the elementary school, masking breaks for staff, having a threshold for masking at the secondary schools, and having quarantines start with a confirmed positive test result or known exposure, not just when students say their symptoms started.
Dr. Mark Tuccillo told the group the omicron variant is one third as deadly as delta but its three or four times more contagious. He said you might think that's a "wash" but the pandemic is actually the worst it's been.
"If you look at the number of hospitalizations, which is at its highest point since all of this started, a 'wash' doesn't really count because there's still lots and lots of sick people and it's stressing the system," Tuccillo said.
A representative with the State's Department of Health and Social Services went over new guidelines from the Centers for Disease Control and Prevention. Barbara Pennington recommended the school district encourage vaccinations. 70 percent of district staff are vaccinated and only 30 percent of students. Of 18 recent cases there, only two were vaccinated.
Booster guidelines have changed. Now, people 12 and older can get boosted with Pfizer five months after their second dose.
Pennington said state and federal health officials are still recommending universal masking in schools.
"Universal masking is the key," she said. "The CDC still continues to recommend universal masking. I have found as a school nurse, the kids didn't even get common colds and sicknesses because they were masked."
Petersburg's school nurse, Trish Oppenheim, echoed that sentiment saying that students are mixing outside of schools so masking in school is important.
School board member Meg Litster pressed the masking issue, saying she supports it but the board has heard from many who don't. She suggested loosening masking policies while making quarantines stricter.
Here's her comment followed by Dr. Tuccillo's response:
Litster: "There's no good answer. The best answer is that people happily wear their mask and that was it."
Tuccillo: "That really is the best answer."
Litster: "Yeah. But that's not what we're hearing people want to do."
Tuccillo: "People probably want to drive 70 miles an hours sometimes out the road but I guess you have to say what you want and what you think is right is not necessarily the same thing."
School board member, Katie Holmlund, also suggested trying out optional masking but requiring masking after students return from breaks.
Activities Director Jaime Cabral said loosening masking and quarantine times would impact student activities. He said masking needs to be required for events, at least.
"I know of schools that if we don't have masking in the gymnasium when another team is visiting, they won't show up. At all. They won't come at all," Cabral said.
School Board member, Carey Case, said the district needs to change its pandemic response in some form because it's taking a toll on staff.
"Our educators that are working every day, it is how they are being treated by parents, it's the policing, it's the complexity of trying to do day to day tracking and things like that," Case said.
Superintendent Erica Kludt-Painter said the district will be changing the way it tests and tracks students, moving the onus of it to families. She said it's been burdening staff for too long.
"Tracking, finding, calling, whatever, it's been a nightmare," Kludt-Painter said. "The testing itself is not hard but the tracking is nightmare so….We can't keep doing the testing, I'm just telling you, I'm crying uncle, my principals are crying uncle, our activities director is doing enough with activities to keep that going with a specific calculation but adding all the others on top of it, is killing us, it just is, and our office staff as well."
Kludt-Painter said the district could give test kits to students who had traveled or are close contacts and the parents would be responsible for testing them and communicating the results online with the district.
The Petersburg School Board meeting will be Tuesday, January 18 at 6:00 p.m. KFSK will not be broadcasting the meeting as it is the same time as the borough assembly meeting, which we will be airing. People will be able to listen to the school board meeting online over RingCentral.
Here is the link to a recording of the work session, Jan. 11, 2021.