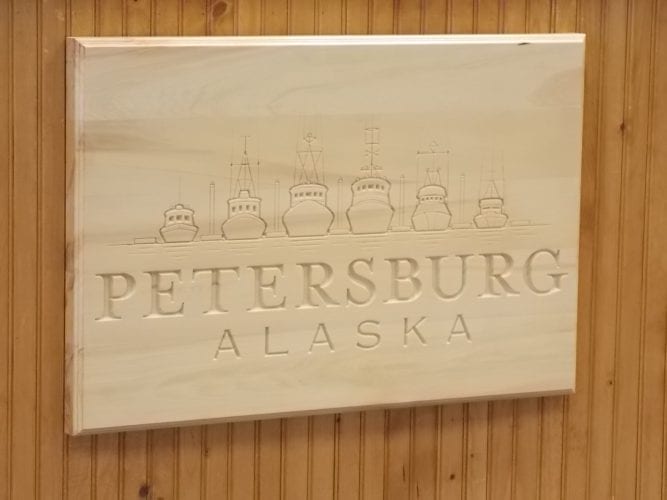 Petersburg's police chief Tuesday night explained the borough's hiring process for police officers to the borough assembly.
It was part of a larger discussion on borough hires and it follows the firing of a police officer for an offensive social media post at the beginning of the month. Assembly members Tuesday avoided mentioning specifics about the hiring of former officer Johnny Duane Pickle but wanted to hear more about screening applicants.
Assembly member Jeff Meucci asked for the discussion and said he felt better after learning about it.
"I felt much more comfortable with the whole process and I just wanted the community to know that yeah there's an extensive system in place for making sure we get good people in town to work either the police department or any (department)," Meucci said.
Borough officials this month issued a brief statement after the Juneau Empire newspaper published the story of the former officer's social media post but declined to answer further questions about his hiring. The statement said Pickle was no longer employed by the borough following an internal review.
On Tuesday, Police Chief Jim Kerr gave a general description of the hiring process including a polygraph test, psychological evaluation and review of an applicant's social media. It also includes a long questionnaire on personal information and background required by the Alaska Police Standards Council.
Assembly member Tom Fine-Walsh questioned the chief about that screening.
"One more question, you mentioned that you do a polygraph and a psych eval and I'm curious in your opinion if an applicant harbored anti-government sentiments at what point during the interview process do you think that's most likely to crop up or present itself as a problem?" Fine-Walsh asked.
"So most likely that would have been found in the background process," Kerr answered. "If it wasn't found in the background process, if it wasn't found in the F3 or in the polygraph phase of it. If they had no prior posts, no prior anything, keeping it to themself, if you hold those beliefs there's questions on the polygraph that those things will come up, they should come up. And at that point you either say yes, or you say no. And if you say no and you have those (beliefs) you're lying and you're done in our process."
F-3 is the long form on background provided by the Police Standards Council. Officers have to meet minimum standards set by that state council and get certified after their hire. There's also 12 weeks of field training to complete and training at a police academy.
Kerr described the background checks and screening for an applicant.
"If you haven't been through the process, it is an awful process. If you had any sort of questionable background I guarantee at this point you're pulling out because at this point you do not want to be involved," he said.
The borough assembly did not take any action on the hiring process Tuesday. It was a discussion item only. The borough's charter and code both have language prohibiting the borough assembly from directing or requesting the manager or supervisors to hire or fire borough employees. The assembly is restricted to dealing with the manager solely on administrative matters and can't give orders to department heads or employees.