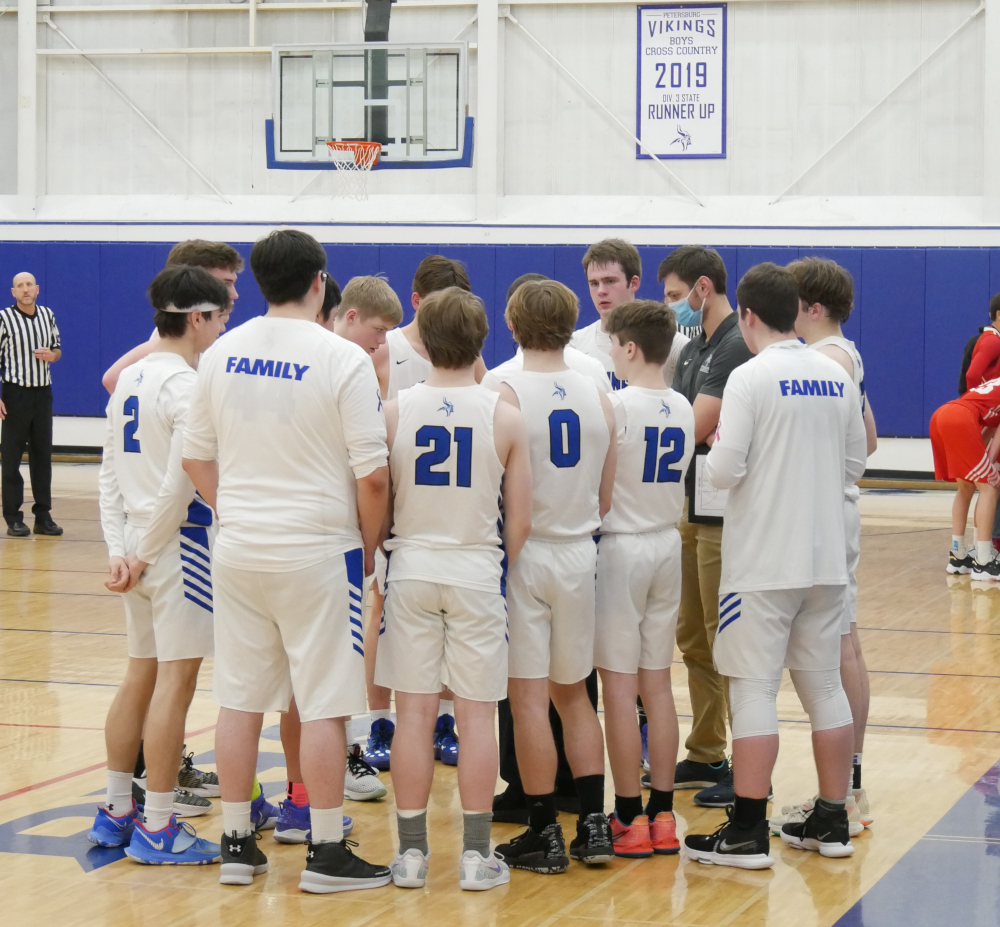 Petersburg High School's boys basketball team took second place at the region five 2A tournament in Ketchikan last weekend, earning them a berth at the state championships this week.
The boys bested Wrangell 38-31 Saturday night for second place, after beating the Wolves to open the tournament and losing to Metlakatla in the championship game. In the first game against Wrangell, Jack Engel scored 15 points, Michael Durkin added 12 and Lathum Johnson had six points for Petersburg. In the championship game, Engel scored 10 and Durkin and Johnson scored four. In the game for second place, Engel led scoring with 13, Durkin added 10 and Rik Cump put in eight for the Vikings.
Joe Viechnicki spoke with coach Rick Brock about the regional tournament.
The Vikings open up the state championships in Anchorage this Thursday at 6:15 p.m. against Unalakleet. Petersburg lost to that team 68-57 at the Clarke Cochrane Christmas Classic in Ketchikan in December.
Meanwhile the Lady Vikings bowed out of the regional tournament with a 50-43 overtime loss to Haines Friday morning. Kaili Simbahon scored 28 for Petersburg in that game and Adrianna Stough had 11. It was a contest that saw another senior, Ines Larson leave the game with an injury soon after tip off.
Larson led Petersburg in scoring with 11 points in the opening round loss to Metlakatla while Simbahon scored nine. Larson had 22 the next day in a win over Craig while Simbahon added 15.
Joe Viechnicki spoke with coach Dino Brock about the tournament. And like his brother, he's also pretty hoarse after a loud three games.
For the Lady Vikings Kennedy Conn, Larson and Simbahon were named to the all-academic team. Larson and Simbahon were named to the all-conference team, while Conn and Anya Pawuk were Petersburg's representatives on the good sports team for the tournament.