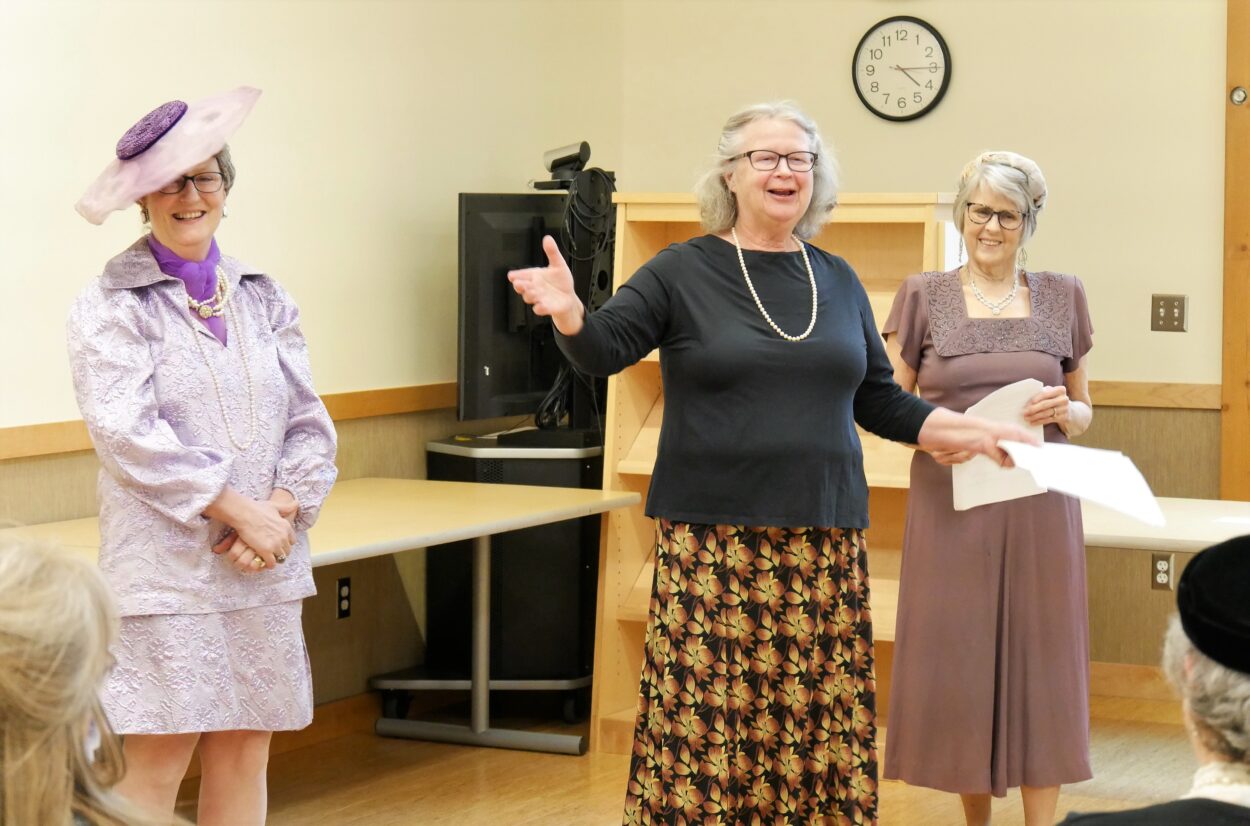 The largest room inside the Petersburg Public Library was dedicated Wednesday to long-time supporter, Helmi Jensen. As Angela Denning reports, Jensen was a long-time supporter of the library and her memory brought a lot of laughs to the dedication ceremony.
Dozens of people gathered in what is now the Helmi Jensen Community Room.
Sue Paulsen stood in the front of the room and greeted the crowd.
"Ladies and gentlemen, thank you for coming, it's national library week!" she said to loud applause.
Paulsen is Helmi Jensen's daughter. A few years ago, she donated $100,000 to the library's endowment fund in honor of her mother. Because of the pandemic, a dedication was postponed until now.
Paulsen, who is known as a local historian, took the crowd down memory lane of how Petersburg got its first library. She said it was 1931 when a small collection of books was first shared publicly inside the local American Legion hall.
"There was a single shelf of books," Paulsen said. "And that had to do until the City of Petersburg–not yet the Borough of Petersburg–got behind the public library and decided to pay the librarian $600 a year and located the thing in the building where the Petersburg Pilot is today."
Paulsen's mother was originally from Finland before moving to Washington and then on to Petersburg where she spent many years as a 5th grade teacher and was a member of the library board.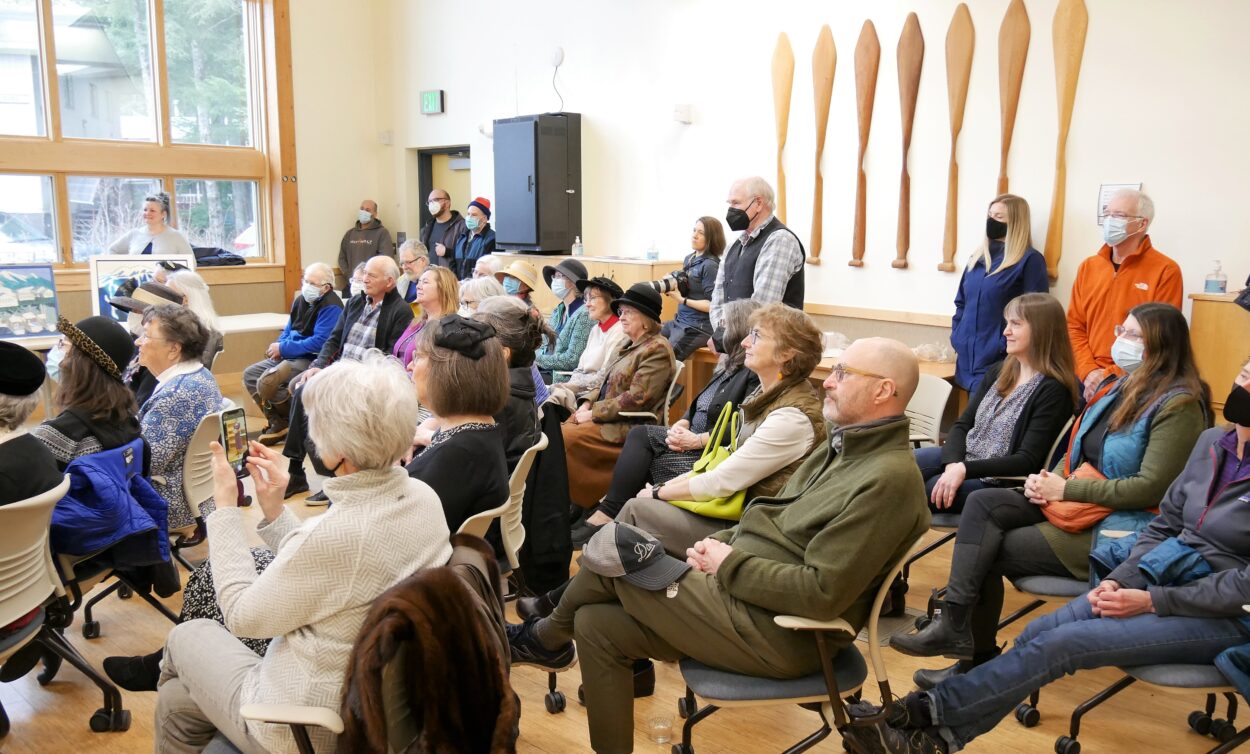 And to the crowd's surprise, she makes an appearance.
"And she is here with us!" Paulsen exclaimed.
Dressed as Jensen, local resident Joyce Bergmann, entered the room in a mauve dress and a white feather hat.
Paulsen addressed her.
"You were a teacher in Petersburg, when you married a fishermen, raised a family, became an artist, and worked with civic improvement groups like the library board with your best friend, Ruth Sandvik," Paulsen said.
On cue, resident Barb Marifern approached the front of the room dressed all in purple as Ruth Sandvik, who was known as the "Purple Librarian".
"Am I late?! Am I late?!" she yelled, which garnered much laughter.
After the skit filled with humor and history, people ate cake that was decorated with books on a shelf.
Another mutual friend, 92-year-old Roxy Lee gave a toast.
"A toast to Helmi, a toast to the community," said Lee. "A room like this is just going to be used over and over and over again for so many different activities. And Helmi would just be pleased with something like this."
Tara Alcock, Library Director, said the community room is an important public space for many events, everything from yoga to science.
"I mean there's parties in there, there's presentations, there's classes," she said. "It really is sort of a hive for people getting together and doing things. It's used by a ton of community groups as well as us. And so it's a wonderful space and I'm just so excited that it's going to, in perpetuity, it's going to honor Sue's mom Helmi. I think it's very fitting; I'm very excited."
Jensen was known for promoting reading and literacy in every way she could. Paulsen wanted to donate the large sum of money because she believes in the purpose of the library's endowment fund.
"It's invested wisely and the interest is then able to be used for projects around the library," Paulsen said. "If we can build our endowment we'll have a steady stream of project money coming by over the years."
The current Petersburg Public Library, which is run by the borough, was built in 2013. The 10,000 square foot facility cost $4 million.