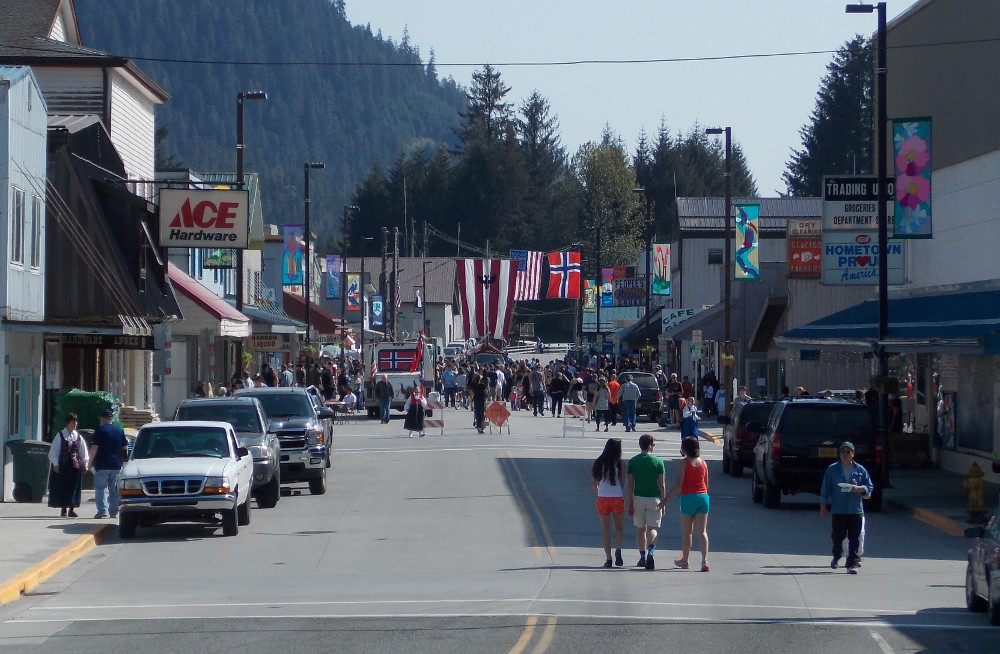 The 63rd edition of Petersburg's Little Norway Festival is underway this week. The week-long celebration honors Petersburg's Norwegian heritage, the May 17th, 1814 signing of Norway's constitution along with Armed Forces Day.
The COVID pandemic forced the cancellation of the festival in 2020. It returned last year with mostly outdoor events. Like last year many events will take place outside on main street – that will be closed down for vendor and food booths from 10 a.m. to 5 p.m. on Friday and Saturday. The bulk of events are on Thursday, Friday and Saturday with musical performances and art shows throughout.
Joe Viechnicki spoke with Petersburg Chamber of Commerce administrator Mindy Madole Lopez for a preview.
Madole Lopez says the number of vendors signing up for booths is rising. It was around 50 in 2019, 56 last year and this year 58 and climbing.
The chamber has posted QR codes around town that will bring up an updated schedule on a smartphone. The schedule is also here. The logo this year is designed by 11th grader Meghan O'Soup. The Northern Nights Theater is showing the movie "The Northman" Friday, Saturday and Sunday.
The Sons of Norway Hall in Petersburg will return to a more traditional indoor format for two popular events at the annual Little Norway Festival, the Scandinavian style show and Kaffe Hus Friday and Saturday.
For COVID mitigation last year those gatherings were held outdoors with food to-go.
Sally Dwyer is the vice president of Petersburg's Sons of Norway lodge and she's also a district councilor with the organization. Joe Viechnicki spoke with her about this year's offerings.
Pre-sales for the style show are Thursday from noon to 2 p.m. The style show and luncheon is Friday at noon, doors open at 11:30, and the Kaffe Hus is 10 a.m. to 1 p.m. on Saturday.