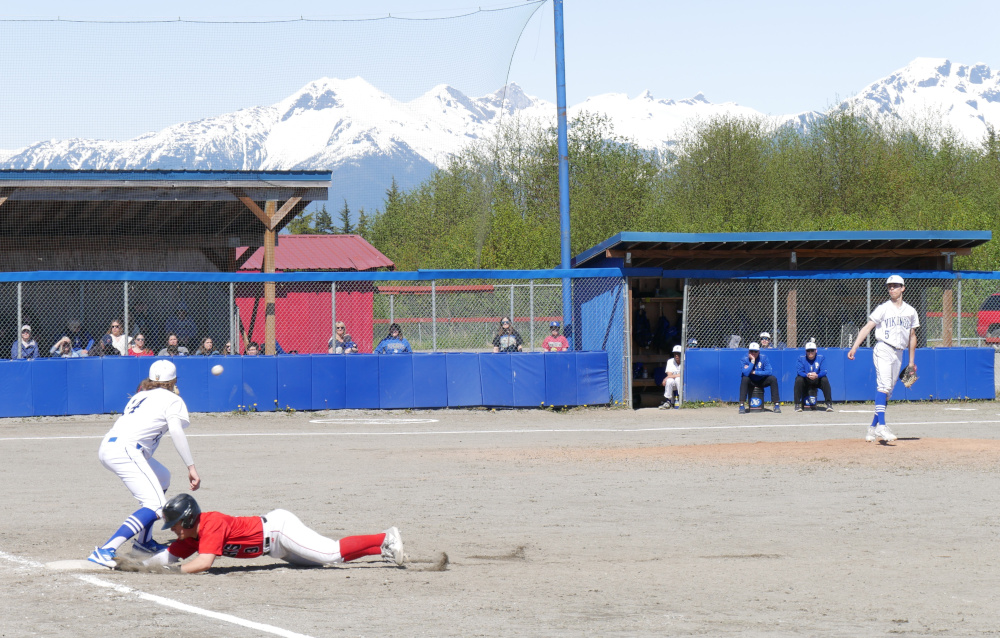 Petersburg High School's baseball team nearly pulled out a win at home last week against Juneau-Douglas. The Vikings lost 10-9 in an extra-inning game Thursday. On Friday the Crimson Bears won in mercy rule shortened six-inning games 11-1 and 20-1. Petersburg also honored two seniors on the last series of the regular season.
Joe Viechnicki spoke with coach Jim Engell about those games.
The team will continue practicing this week and is waiting to hear whether they've been awarded an at-large berth at the state division two tournament in Wasilla.