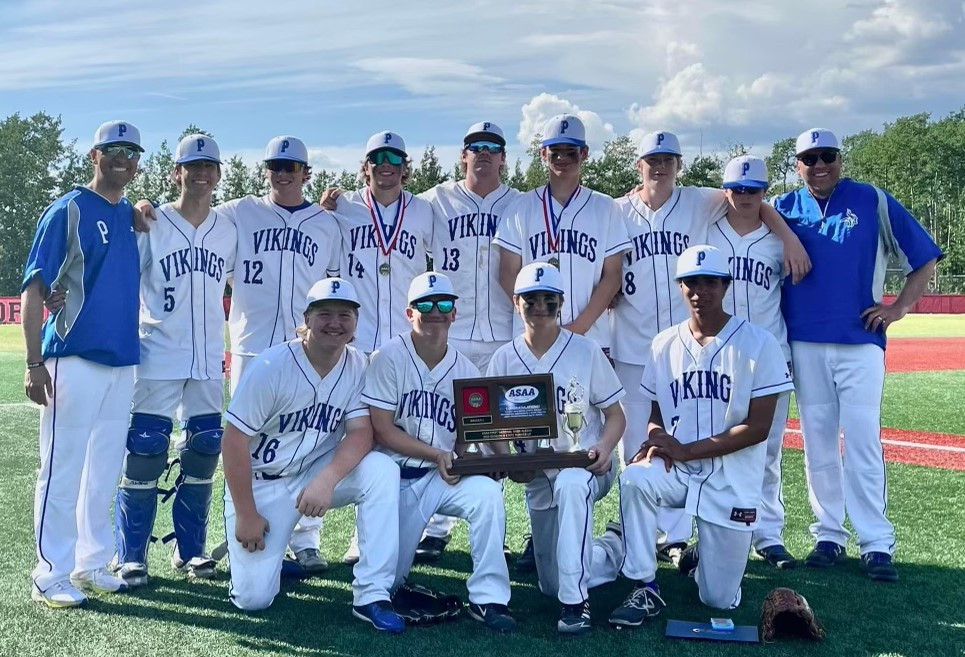 Petersburg High School baseball took second place at the state division 2 tournament in Wasilla last weekend, winning two games and losing one.
The Vikings beat Kodiak 5-4 Friday night in the semi-finals and lost to Soldotna in the championship game 14-4 Saturday afternoon. Petersburg opened up the tournament Thursday with a 19-6 win over Monroe Catholic. Starting pitchers were Jack Engell Thursday, Lathum Johnson Friday and Kieran Cabral on Saturday.
It was just the second year for a division two state tournament for high school baseball and those were Petersburg's first state tournament wins.
Joe Viechnicki spoke with coach Jim Engell about the tournament and the new high mark for Petersburg High baseball.
Both Jack Engell and Lathum Johnson were named to the all-state tournament team. Also for Petersburg, Kieran Cabral hit .666 on the tournament, getting a hit two out of every three at bats. He wound up the season leading the team with a .510 batting average on, or a hit every other at bat.