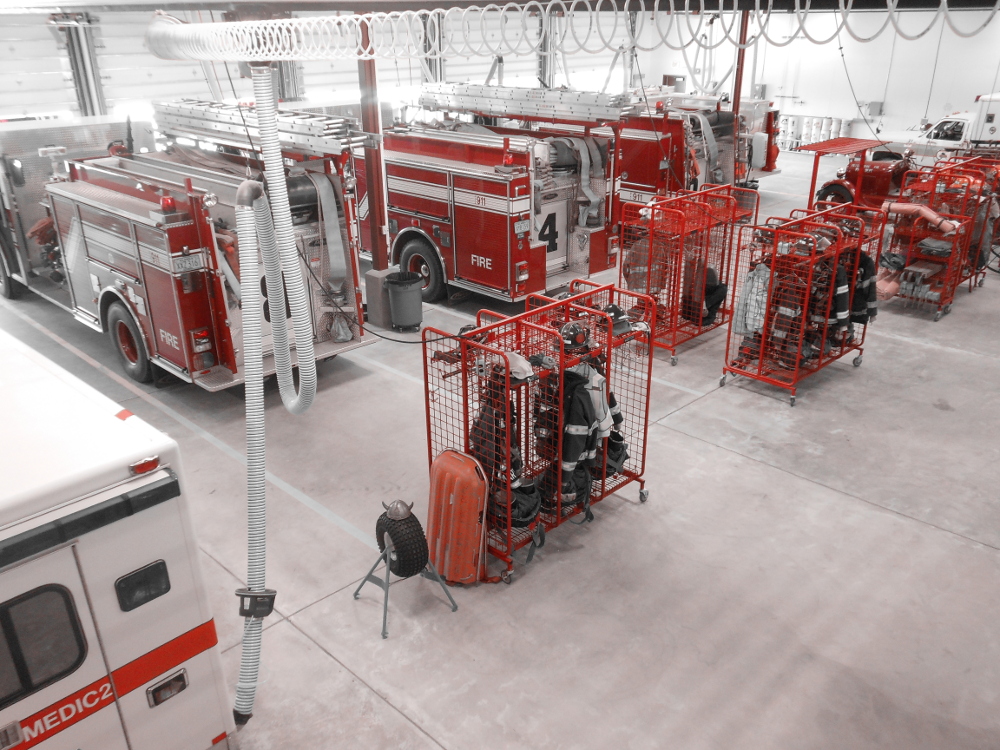 The Petersburg borough is interviewing two applicants this week for the top job in the local fire department. One lives and works in New York, the other on Alaska's North Slope.
Volunteer fire department and community members turned out to meet the two candidates for Petersburg's director of fire, Emergency Medical Services and search and rescue. That person leads a department with two other paid staffers and oversees training of about 70 volunteers and upkeep of engines and equipment. The director is also the borough's emergency manager.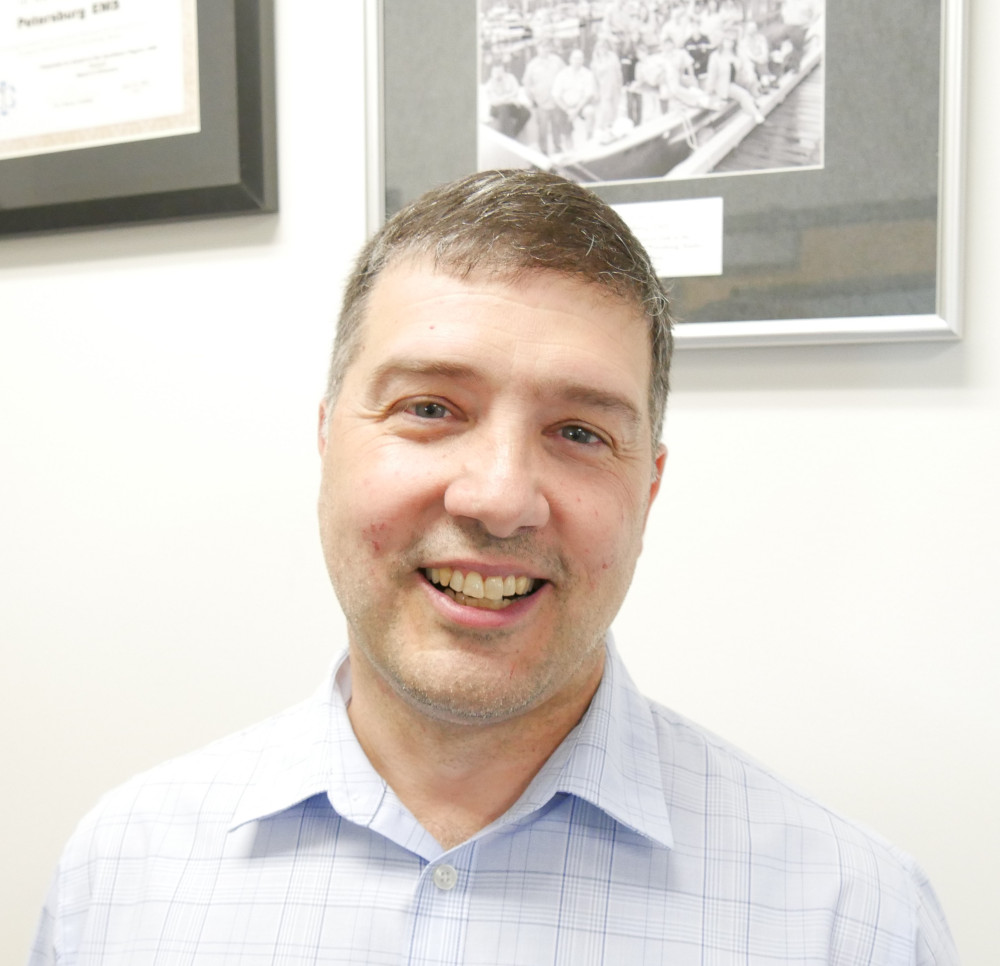 One of the candidates seeking the job is 52-year-old Stephen Jellie, who already has a long career in emergency services.
"Started as volunteer fire fighter when I was 18, small, rural community in extreme northern New York, right on the Canadian border," Jellie said. "Fire chief at the ripe old age of 21 at a volunteer organization. That's really where I got my start in the fire services with the volunteers and have worked really every assignment throughout my career. So I got to go to work for the U.S. Army as a civilian early on in my 20s as well and that took me all over the country. Did a tour in Afghanistan as a command fire chief there for a year."
Jellie also lists work with the Secret Service and the Federal Emergency Management Agency on his resume. He retired from federal government work and for the past two years he's worked as city manager and fire chief for the city of Ogdensburg, New York. He's announced his plans to leave those positions after making staff reductions to save money and reduce property taxes. That city has been in court with the union representing its fire fighters over those staffing cuts and reduction in hazard pay.
Jellie said it's been later in his life that he's gotten married and started a family.
"I've kind of done life a little bit in reverse," he said. "At 52 I've got a two-and-half-year-old and a nine-month-old. So again I'll be working for a while longer and my wife and I are just looking for a great place to raise our boys. And you know continuing to do work. This has been my life's work, again 18 years old. It's really all I've done in one way, shape or form and can't imagine doing much of anything else."
It's Jellie's first visit to Alaska but he likes to hunt and fish and his wife likes to ski.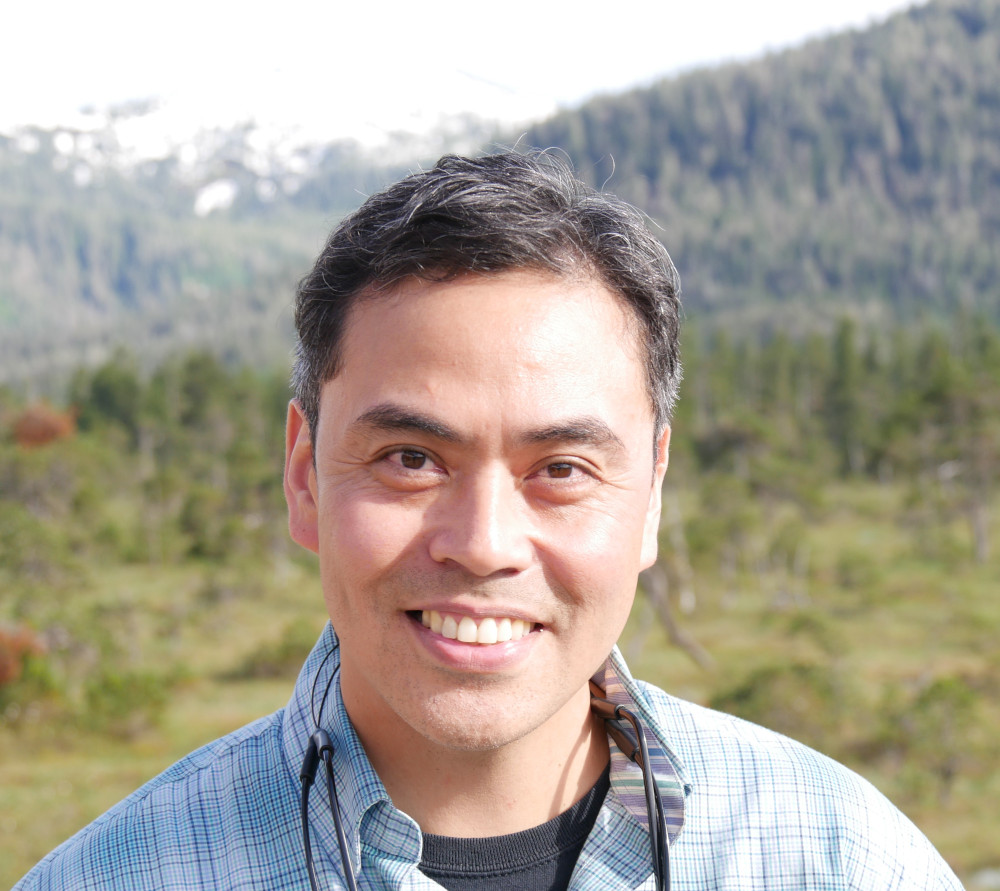 Another applicant is 46-year-old Rhys Mateo, assistant chief of the North Slope Borough fire department in Utqiagvik. His wife and three kids live in Juneau and he said it's been difficult to be away from them.
"That was something that I really underestimated in how much of a softie I am when it comes to my children, I thought, you know, oh yeah we'll be able to manage and obviously that's something, that's one of the major draws for me honestly is to be closer to my family, to my children," Mateo said.
Mateo doesn't know if his wife and family would relocate, but likes the shorter airline flight between Petersburg and the capital city. He has friends in Petersburg and said he's visited before for his son's sporting events.
Mateo has been a fire fighter paramedic in Alaska since 2001. Before Utqiagvik he worked in Juneau and Ketchikan. Mateo was born and raised in the Philippines and immigrated to the U.S. when he was 14. He did his first paramedic and fire training in Florida. He is impressed with Petersburg's turn out to meet the applicants and thinks maintaining the number of volunteers is a challenge for this department.
"How to get the community involved, how to get people to realize that they are needed?" he said. "They need the fire department and the fire department needs them. Because obviously emergency happens when you least expect, right and you need somebody to pick up the phone when you get to call."
He's also drawn to the fishing and hunting opportunity around Petersburg. The borough has advertised the job with a salary range of $78,000-85,000 plus benefits. Borough officials are interviewing the two candidates and hope to offer one the job. Current fire and EMS director Sandy Dixson is retiring at the end of the month after 21 years with the department.