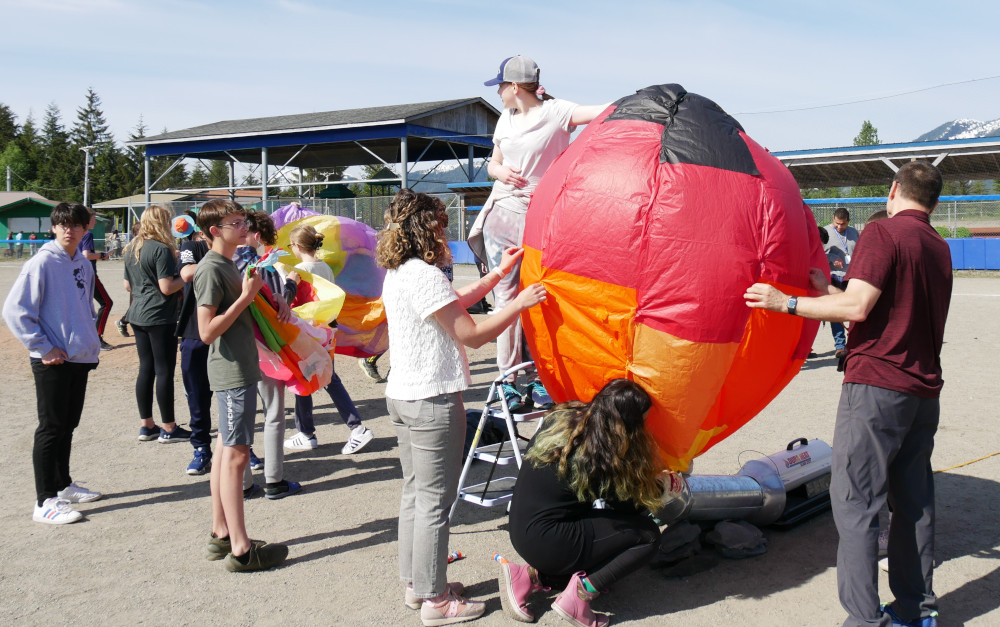 The final weeks of the school year can be a chance to move classes outside and enjoy some warmer weather.
That was the case this year. Eight graders from Mitkof Middle School spent their next to last day of school releasing and retrieving hot air balloons at the ball fields Wednesday, June 1st. Students in math and science classes build tissue paper balloons, heat the air inside and send them skyward. Seventh graders helped out recording some of the data and modeling the results.
Joe Viechnicki caught up with teacher Rick Brock and a few of the students involved.