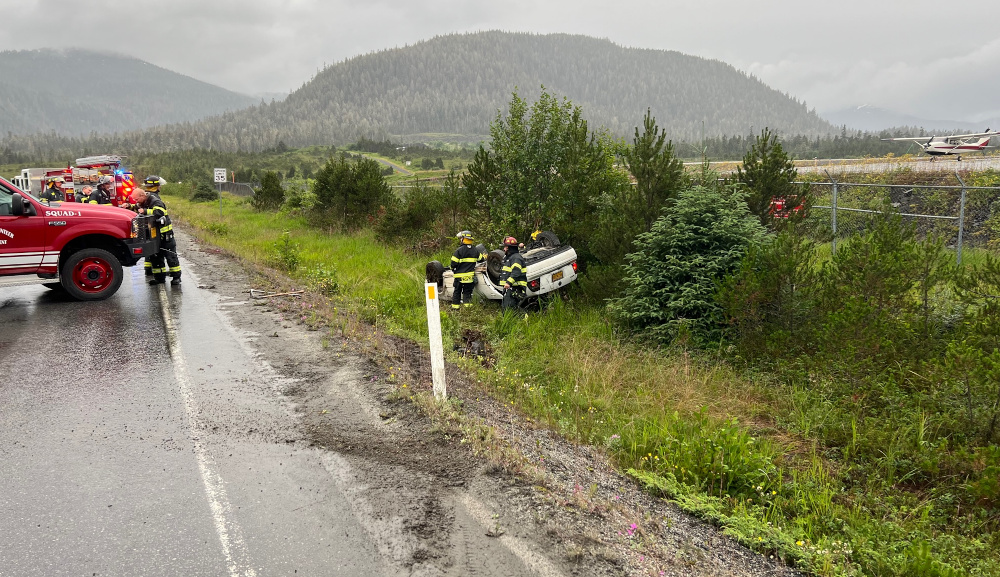 Police and medical personnel responded to a car that flipped over sometime Sunday morning near Petersburg's airport runway.
The occupants of the vehicle were no longer at the scene of the wreck when local police called out fire and emergency medical volunteers.
Petersburg Volunteer Fire Department spokesman David Berg said they responded with a fire engine, work truck and ambulance around 5 a.m. Sunday near Haugen Drive.
"The lights were on in the vehicle," Berg said. "It led us to believe that there could be someone in it. And we investigated, searched around the area and we determined that there was no one in the vehicle or no one around the area. So the police department did a welfare check on the registered owner of vehicle and determined that there were two people in the vehicle that had escaped out of a rear side door."
Berg said the ambulance checked on the two and they refused transport to the Petersburg Medical Center. The vehicle went off the road past a 90-degree turn in an area with a steep drop off from the road surface.
"It looks like it was traveling downhill from town to Sandy Beach, from the airport to Sandy Beach," Berg said. "The driver of the vehicle indicated that they had their dog in the vehicle and the dog jumped up on her and caused her to lose control of the vehicle as she was going around the turn and the vehicle hit the dirt on the side of the road and got sucked over and overturned."
The car may be totaled.