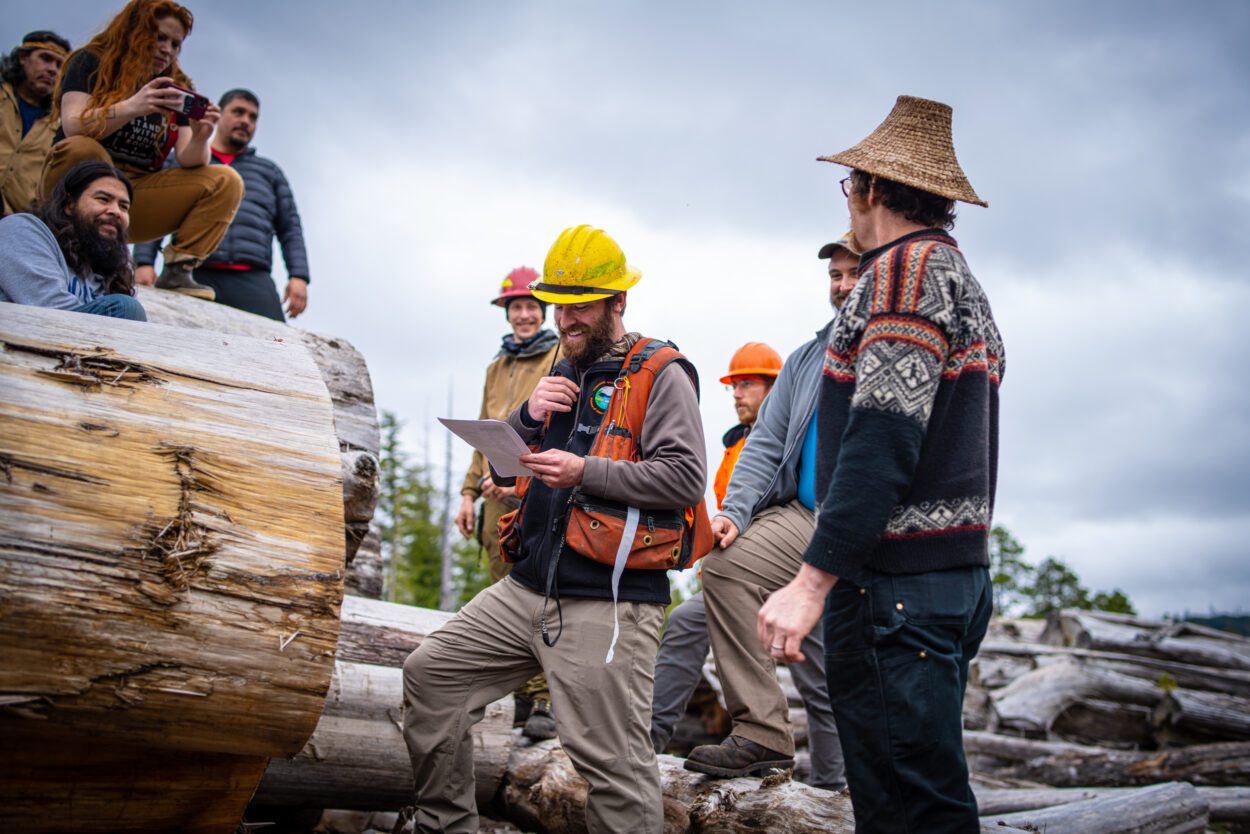 Community organizations across Southeast Alaska will receive more than $12 million in federal grants. The funding is from the USDA and is part of $25 million towards a new program called Southeast Alaska Sustainability Strategy.
$12.4 million in funds are being given to three regional groups to partner with Southeast communities and encourage sustainable economies.
The non-profit business developer, Spruce Root, was awarded $6.4 million from the Forest Service for community-based forestry projects throughout the region.
The regional tribal government, Central Council of Tlingit and Haida Indian Tribes of Alaska, is receiving nearly $2.84 million from Rural Development for local programs in the region involving food security and environmental work.
The economic development non-profit, Southeast Conference, is receiving $3.16 million from Rural Development for economic diversification through community projects. The Southeast Conference will also work with Spruce Root and Tlingit and Haida to set up partnerships.
Ralph Wolfe directs Spruce Root's program, Sustainable Southeast Partnership, which works with communities throughout the region. He says the funds are a new direction for the USDA.
"Thinking outside of their normal application processes and kind of an approach similar to what we take: 'the community out'," Wolfe said. "So, making sure to ask the community what their wants and needs are and figuring out ways that they can use their resources to help achieve those goals."
He says the new regional sustainability strategy, being called S.A.S.S., uses more of a grass roots approach, looking at what solutions are already recognized on the local level.
"It's a great way for the USDA to take a different approach on equity and I really think it amplifies the collaboration and partnership it's taken for all of these communities to survive," Wolfe said. "To continue rebuilding and strengthening ourselves to be more sustainable and more in sync with nature and all of our partners throughout the region."
The federal funds also include smaller direct grants to communities for projects like a wood pellet mill in Ketchikan, expanding the 4H youth program in Sitka, a snowpack monitoring and deer strategy program in Hoonah, and a program in Kake to train residents to monitor resources.
In a joint press release with the regional recipients, Tlingit and Haida says the funding agreements are an example of USDA's commitment to its Federal Trust responsibilities, saying that it "recognizes the critical role of tribes in the co-stewardship of our lands and waters and sustainability of our communities."
"This cooperative agreement is truly an innovative approach taken by the USDA," said Richard Chalyee Éesh Peterson, President of Tlingit & Haida. "It is an exciting step forward and an example of what we can do when we listen to the needs of our people and work together to bring sustainability projects to our Southeast Alaska communities. This is the type of community development that will bring real solutions and Tlingit & Haida is committed to being a partner in the locally driven collaborative work to help future generations."
SE Conference Executive Director, Robert Venables, called USDA's partnership approach a game-changing shift.
"Not only are there immediate investments that will benefit the region, but there is also an eye toward the future with support for capacity building and technical assistance that will make these projects sustainable," Venables said.
The Southeast Alaska Sustainability Strategy was first announced by the USDA last July. The program's priorities include ending large-scale timber sales on the Tongass National Forest, reinstituting the 2001 Roadless Rule that the Trump administration repealed, and working with regional tribes for short and long-term investments.