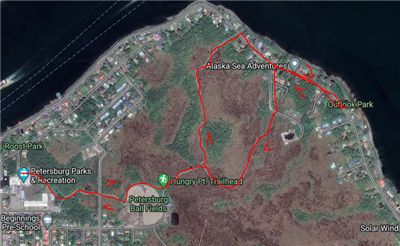 The "Petersburg Sprint Triathlon" is happening this Saturday, (Sept 24th) starting at 10 a.m.
The event will require participants to complete a 500 yard pool swim, 10 mile bike ride, and 5k run throughout town. It's being sponsored by the Petersburg Parks and Rec Department.
Scott Burt is the aquatic supervisor at Parks and Rec and has participated in triathlons in the past. He spoke with KFSK's Avery Herrman-Sakamoto about the local event.
The Petersburg Sprint Triathlon is open to all. You can find out more information on the parks and rec website at petersburgak.myrec.com or by calling parks and rec at 907-772-3392.