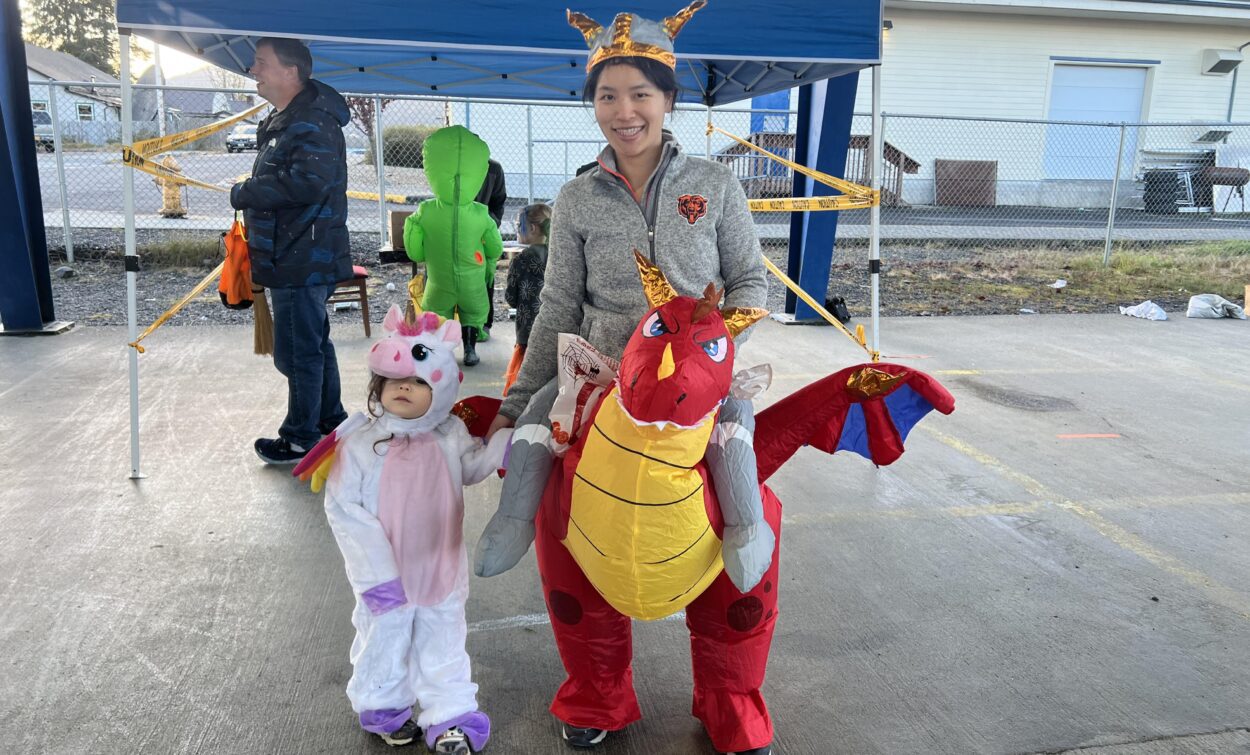 Colorful costumes flocked the third annual Halloween Hustle hosted by Petersburg's Parks and Rec on Halloween day.
Ten booths lined the covered area between the elementary school and the community center, offering a variety of Halloween games. Kids could win candy or toy prizes. Staff and student volunteers dressed up and were just as excited as the participants.
KFSK's Avery Herrman-Sakamoto was there and created this audio postcard.