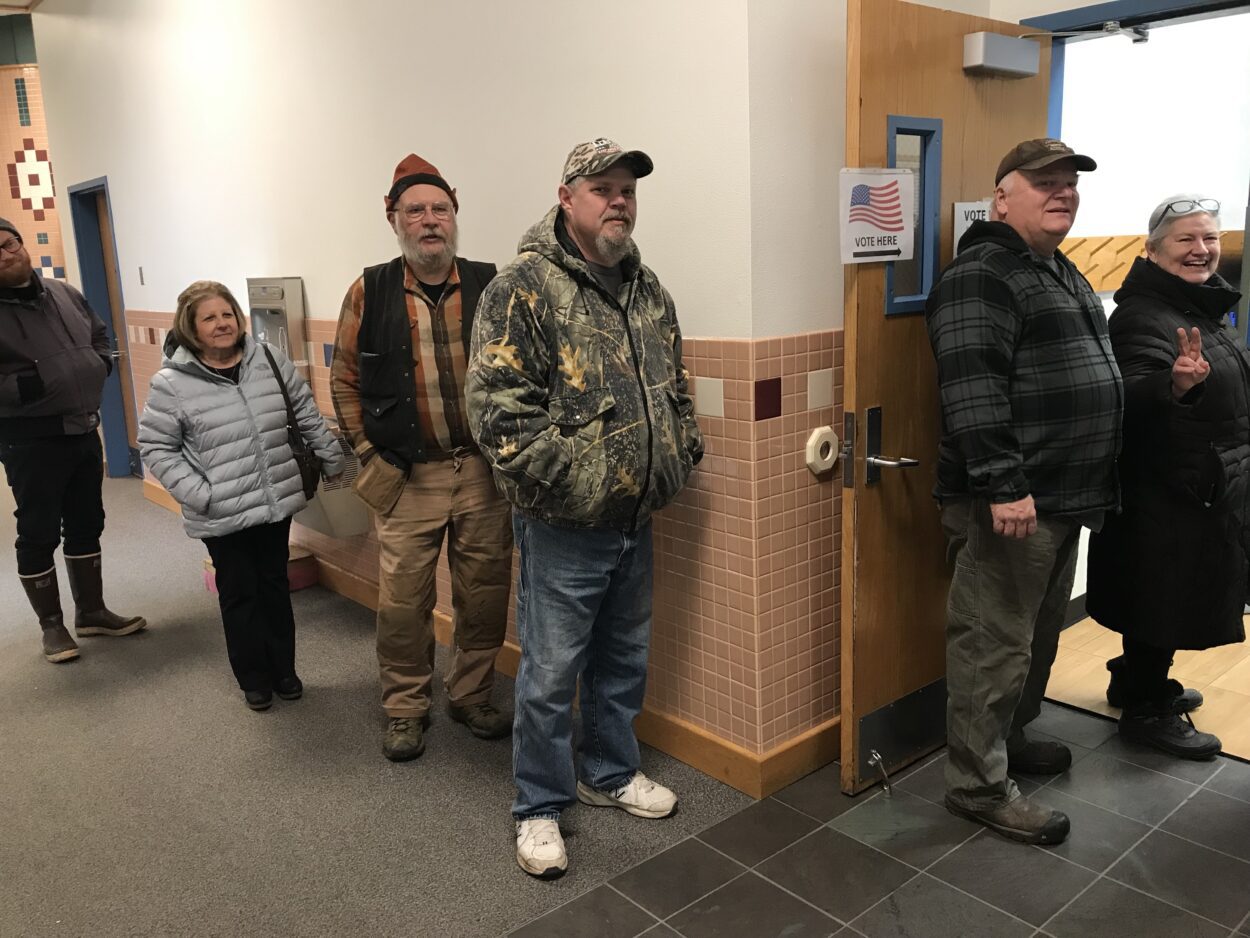 Independent Rebecca Himschoot of Sitka is leading in the District 2 State House race. She's running against Republican Kenny Karl Skaflestad of Hoonah. District 2 covers a large geographical area, representing the entire western coastline of Southeast from Yakutat down to Hydaburg, including Sitka and Petersburg. The seat was formerly held by Democrat Jonathan Kreiss-Tomkins.
As of 10am November 9th, Himschoot held a strong lead with 56.7 percent of the vote. Skaflestad had 43 percent. Those figures were calculated with all precincts reporting their in-person ballots. You can find the latest numbers here.
Himschoot talked to KFSK on the phone on election night. She currently holds a seat on the Sitka Assembly. She says this is the first time she's run for a regional seat. "And so it was a huge personal challenge, of course," she said. "But this seat is really important if we're going to maintain a bipartisan coalition. I think that a bipartisan coalition is a really important mechanism for keeping a voice for rural Alaska."
Skaflestad was unable to talk with KFSK on election night but spoke with us in late October. This is the third time he's run for this house seat. And I'm here again out of  a sense of service and duty," he said. "And anxious to serve a new district 2 in the state legislature."
He said his first priority would be balancing the representation of the district by listening to voices that have been unheard in the legislature. "The great ideas and the thoughts of many in our district have just gone completely silent because they're just not seeing any results," he said. He listed some of those voices that he says tend to be left out. "Everyday family folks, business owners, struggling fishermen and entrepreneurs."
Himschoot says her top two priorities if she wins the election will be the ferry system and education. She says that some funds directed at state infrastructure could be used for the ferry system, but the money should be spent carefully. "We have this history," she said, "of having made vessels that didn't work. And so…we need to be careful that whatever we create is something that's sustainable. And one way to do that is to make a board that governs the ferries similar to what the railroad has, and that board would be a layer between the revolving door of our governor and the ferries."
In terms of education, Himschoot says budget transparency is vital. "One of the struggles that every district has every year," she said, "is they don't know how much money they have as they build their own budget." She also says that the mental health of students has declined during COVID. She said she's most familiar with schools in Sitka and about how they have changed. "Our counselors used to prioritize the kids going through a divorce," she said, "because the divorce is hard on everybody in the family… Since COVID, the kids going through a divorce are lowest on the list. And the kids with much greater and much more severe mental health needs are much higher on the list."
Himschoot was in an assembly meeting on election night. But afterwards, she spent time with a small group of people watching election results. "I'm exhausted," she said to KFSK. "But I'm also really excited. This is the day we've been waiting for."
Again, Himschoot is a Sitka Independent leading in the State House seat for District 2. She's running against Republican Kenny Karl Skaflestad of Hoonah.