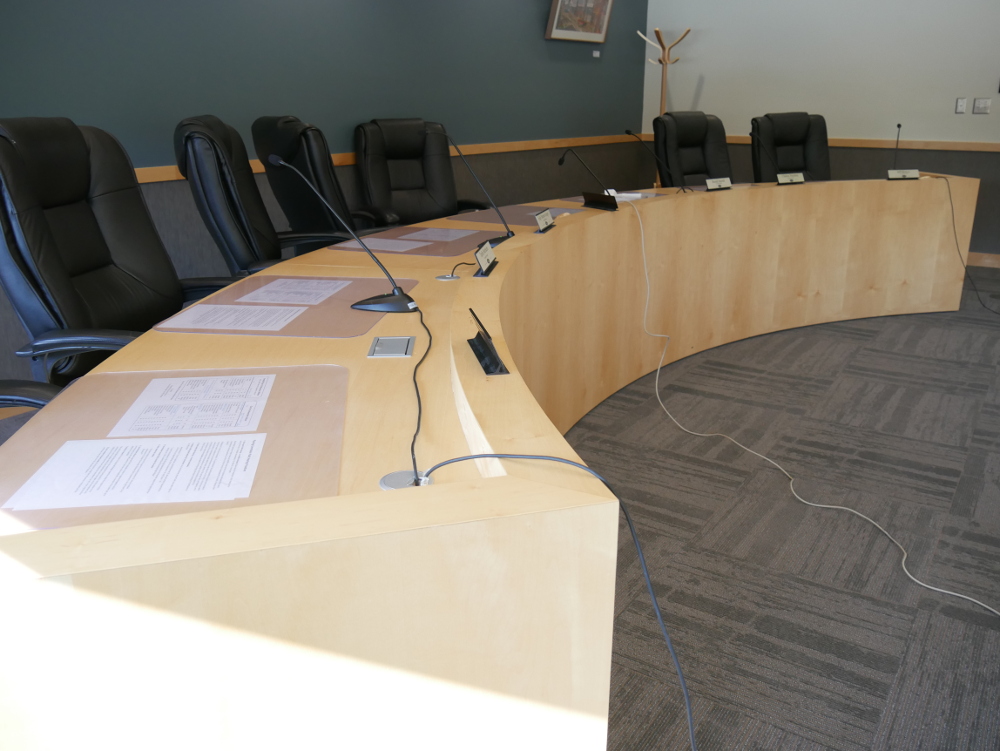 Petersburg's Borough Assembly on Tuesday approved a 5.7 million dollar contract for upgrades to the Blind Slough Hydroelectric Power Plant. The winning bid for the contract was from MCG/ Dawson Joint Venture.
Utility Director Karl Hagerman recommended the bid and the assembly approved it unanimously. Other bids submitted were over two million dollars more. The funds will cover removal of old equipment and installation of new equipment. And Hagerman says it will include inspection. 
In new business, the Assembly took a step toward raising rates at Mountain View Manor for self-pay residents.
The ordinance – which was approved in its first reading – aims to raise rates for self-pay so that they match rates charged to Medicaid. Borough Manager Steve Giesbrecht said Medicaid rates go up every year and the Borough generally raises self-pay rates to match
"Normally, we follow that and we match the two, we cannot charge anybody, more or less well, then what we charge Medicaid is what it amounts to," said Giesbrecht.
"So Medicaid doesn't want us to have people in there that we're where we're charging Medicaid more than what we are self pay," he said. "So this balance is gets it back to where there was before the pandemic. And it no one likes to see rate increases. But as we've all seen, costs go up. Labor costs have gone up, equipment goes up."
Giesbrecht says that rents would go up three hundred dollars a month and service rates would go up six hundred dollars. If the ordinance passes two more times, self-pay rates would increase right away.
In other business, Giesbrecht says that Fire and EMS Director Aaron Hankins will be restarting Petersburg's LEPC or Local Emergency Planning Commission.
"The LAPC is our local planning group that's usually made up of folks like members from the Forest Service, the hospital, volunteer fire department throughout the borough and police and their job is to build up The plans and talk about disasters that could occur here in Petersburg, and how would we respond for that," said Giesbrecht. "So it's basically a coordination effort, so that we all talk to each other and have a good idea of how what each other's capabilities are."
The local emergency group stopped meeting regularly when Sandy Dixon retired as Fire and EMS Director. Proposed Board Members for the commission will be brought to the Assembly for approval. 
The Fire Department is also planning to add a component to Petersburg's response during emergencies that would incorporate ordinary residents.
FEMA would provide the training for the "Community Emergency Response Team." Hankins says in emergencies, residents often want to help and this program will help them respond more effectively.
The first informational session for that team is on Saturday January 14th at 6:30 PM at the Fire Department.