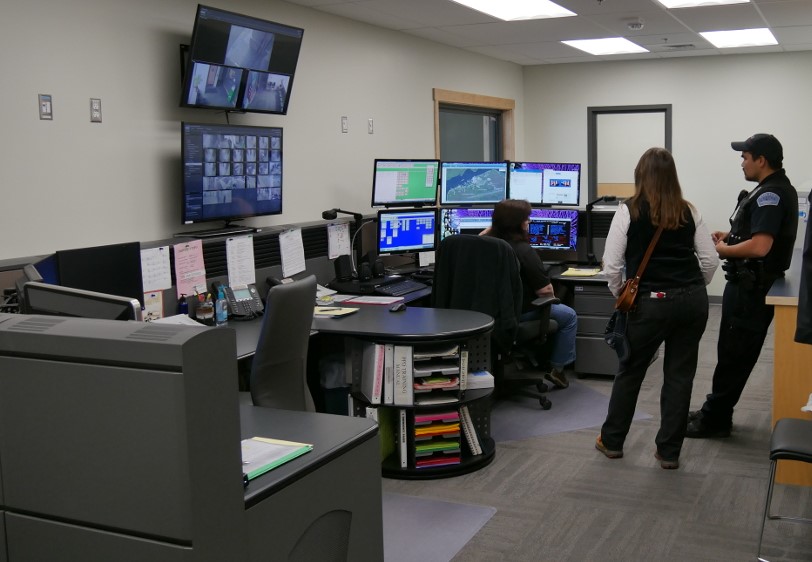 Petersburg police received a call for help from a 26 foot aluminum boat that had tipped onto its side near the south end of Kuiu Island on April 30th. Two people were aboard, and both of them survived the sinking.
But they never actually called dispatch — the area where the vessel sank was far too remote for that. Instead, they were able to send a text — the first text the department received on an almost two year-old system that allows users to text emergency dispatchers when they have limited cell reception.
Jim Kerr is Petersburg's chief of police. He said that when dispatcher Trish Titterington got the text at approximately 3 p.m., the department was able to gather important details — like the user's location, the health of the people onboard, and even the state of their phone battery — in order to get them help.
"Our dispatch was able to get in contact with the [state] troopers," said Kerr. "[They] ultimately got in contact with the Coast Guard to get resources over there to help them out."
Kerr said it was a celebratory moment for the dispatch team. In 2021, the Petersburg Police Department was approached by Third Signal, a 911 consulting company, about accepting texts for help. The department paid a one-time fee of $8,000 to implement the service.
"Living in this environment, the biggest benefit is in where you end up in spots where you only have one bar," said Kerr. "You can't make a phone call, but you can send a text. So we thought that it would enhance the overall safety of this area for the people out there enjoying this country. This was the first legitimate use of it."
Kerr wants to remind locals that they can still get help when they're off the grid. The texting service is available if they end up in remote areas with limited service. Some of the latest iPhones can still make contact with a satellite when you can't get a Wi-Fi signal or a lock on a cell tower. In neighboring Wrangell, emergency dispatch is also capable of receiving text messages to 911 — though the department hasn't received one yet.