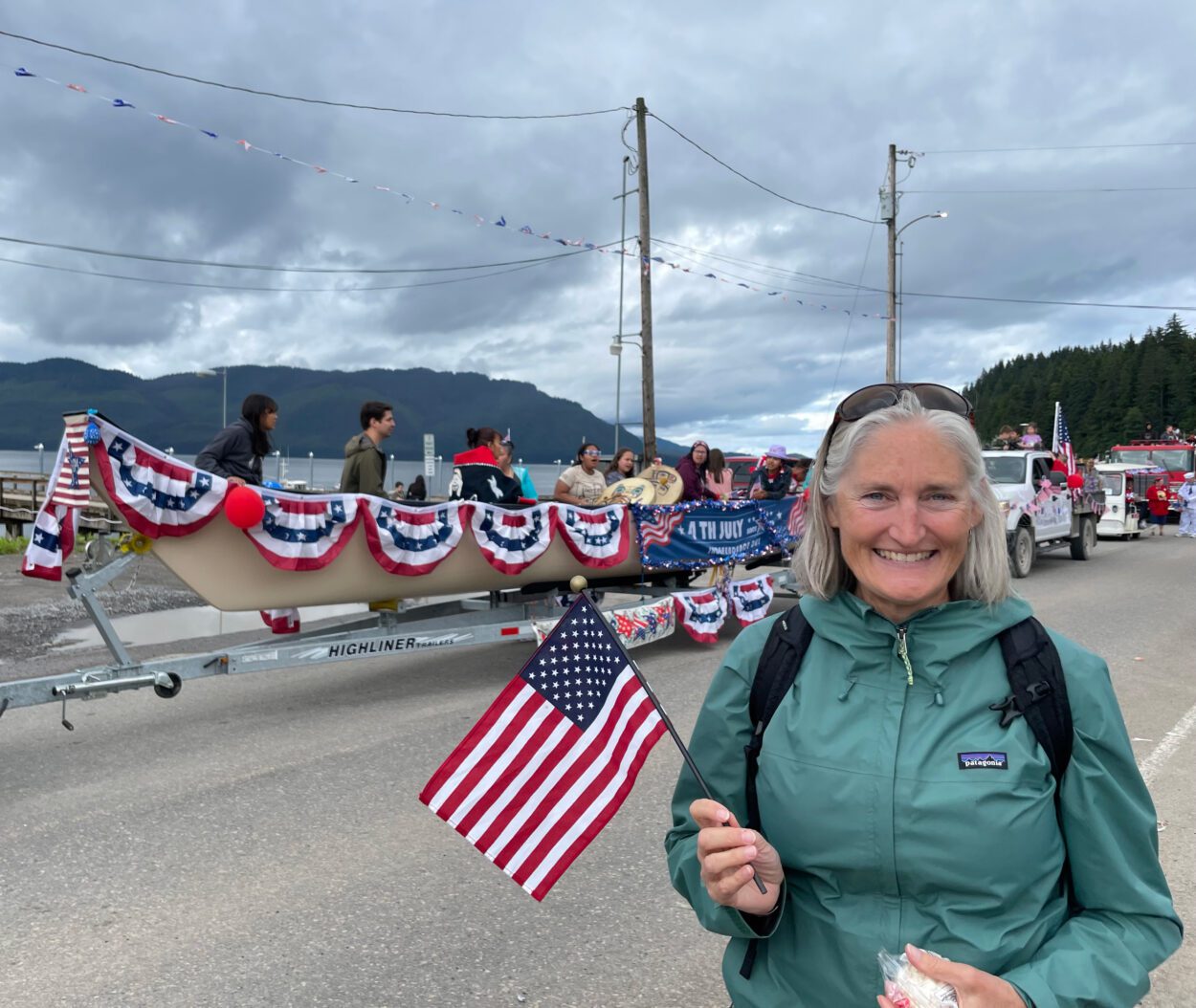 Southeast Alaska's House District Two Representative Rebecca Himschoot wrapped up her first legislative session in May. The session ended with weeks of negotiation over the state budget.
After a short special session, the Alaska State Legislature finally presented a budget in late May. Lawmakers approved a one-time allocation for education –  $680 per student. When Gov. Mike Dunleavy signed the budget into law a few weeks later, he vetoed $200 million, including half of that one-time education funding.
Rep. Himschoot sat down with KFSK's Hannah Flor to discuss how the session played out. 
Rebecca Himschoot: The number one thing I hear about in communities across the district is ferry service. And he did cut 10 million out of the budget for ferries. I'm not 100% clear what that 10 million was supposed to do. But it operated as some kind of a backstop, in case the federal funding doesn't come through, and Senator Stedman could speak more clearly about it. But my understanding is, as long as the federal funding comes through, that will not negatively impact us for now. So I was really worried when I saw a cut to ferries, but it sounds like that cut won't be as dire as it sounded like at first.
The impact that I am absolutely certain will be felt in House District Two and across the state is the fifty percent slash to the education funding that the legislature approved. And specifically in Petersburg, the budget for 2024 did not include an increase from the state, I guess, recognizing the risk of budgeting on money that wasn't yet approved. But districts like Sitka did plan on a certain amount coming from the state and now they're having to revise down and look at cuts.
Well over eighty percent of school district budgets is personnel. So at this point so late in the game districts across the region and across the state have to decide: "Do we cut educators that we've committed to? Or do we cut programs that we know benefit kids?" That's really what makes up the school district. So there's no way to cut the education budget without impacting students.
Hannah Flor: What's happening in the legislature that you're worried could have the most negative impact on your constituents?
Rebecca Himschoot: I think a really big risk that we're facing right now is the recognition that a broad based tax is likely necessary in the state. And I think a lot of us are sort of reckoning with that. None of us are excited about it. But as the legislature and the governor discuss what kind of broad based tax is appropriate or, or the right fit for Alaska, I see a battle coming over sales tax versus income tax. So if a tax is required, in my rural district, the least harm would be done through an income tax rather than a sales tax.
The way I explain that is, if you're paying $5 for a gallon of milk in Anchorage, in places like Petersburg, that price is going to be quite a bit higher. And then if you go even further away to places like Angoon, or Kake, or Tenakee those prices could be twice what Anchorage pays. And so a sales tax really impacts our communities. 
Hannah Flor: What is making you hopeful right now?
Rebecca Himschoot: Great question. The fact that we're, I think, I hope, closer than ever to actually looking at the structural deficit the state is facing, as painful as that conversation has been, and is going to be, it's a necessary conversation. And so it's maybe not the right word to say, I'm hopeful that we'll have that hard conversation, but I don't think Alaska can move forward without it. And so I'm ready for that conversation. And I guess the hope for me is that we bring our best intentions to the table, and go through the difficult conversation and come up with solutions so that we're not underfunding education, and so that our state agencies aren't strangled with flat funding year after year after year in the face of inflation.