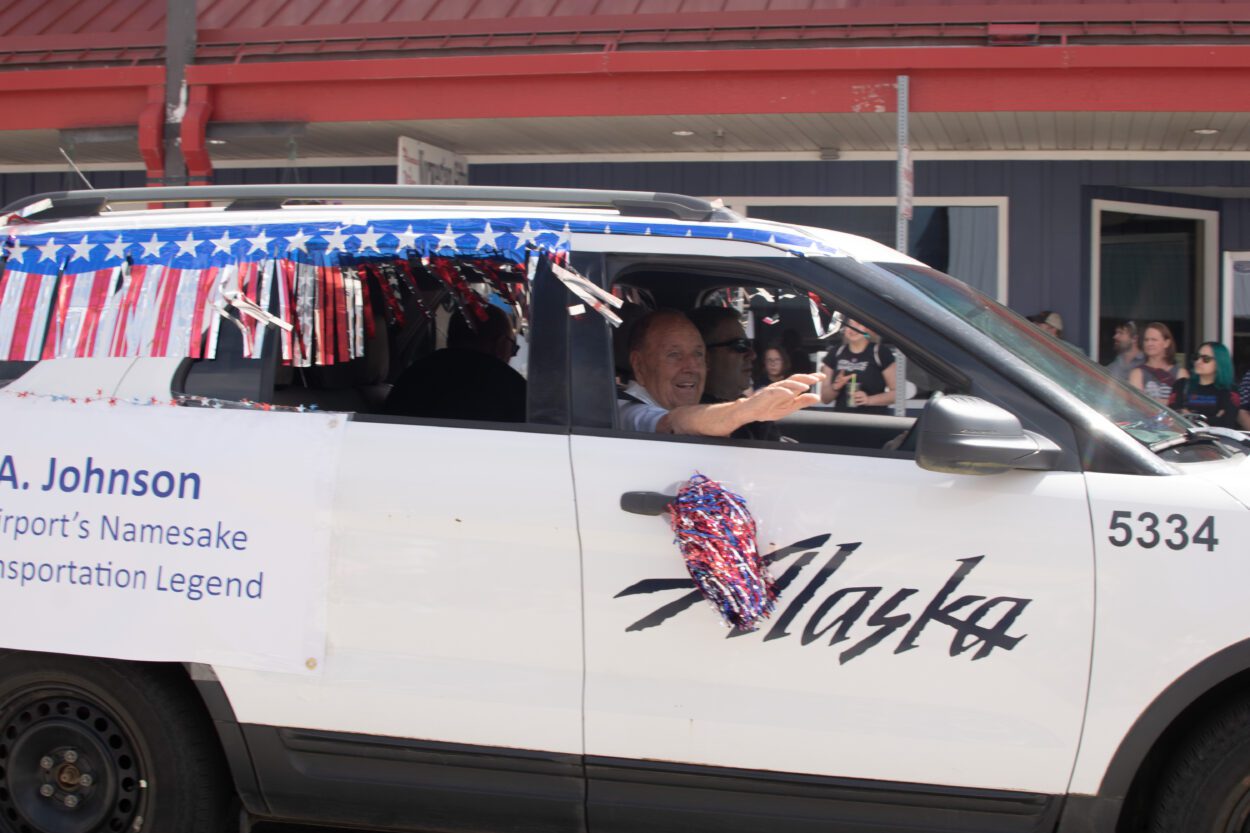 Petersburg's James A. Johnson airport had a special visitor early this month: James A. Johnson.
He flew in from his home Tucson, Arizona to visit old friends for the Fourth of July weekend. And — to his great surprise — ride along in the parade. On the morning of the Fourth, Johnson was picked up in a decorated Alaska Airlines van and paraded down Main Street.
"It's an absolute mystery to me," said Johnson. "I'm not sure how this occurred. I know there's people in the background who have done a lot of things, and I appreciate it. But I had no idea what I was up for."
Johnson spent his youth in Petersburg. The town is also where he launched his 40-year career with Alaska Airlines – then known as Alaska Coastal Airlines. Over the course of his life, he says the town hasn't changed too much.
"[Going] up and down Main Street — other than changing of names, it's pretty much about basically the same," said Johnson. "But, you know, when you look at surrounding areas — [there are] all the new homes that have been built. And the expansion. There's been a lot of changes."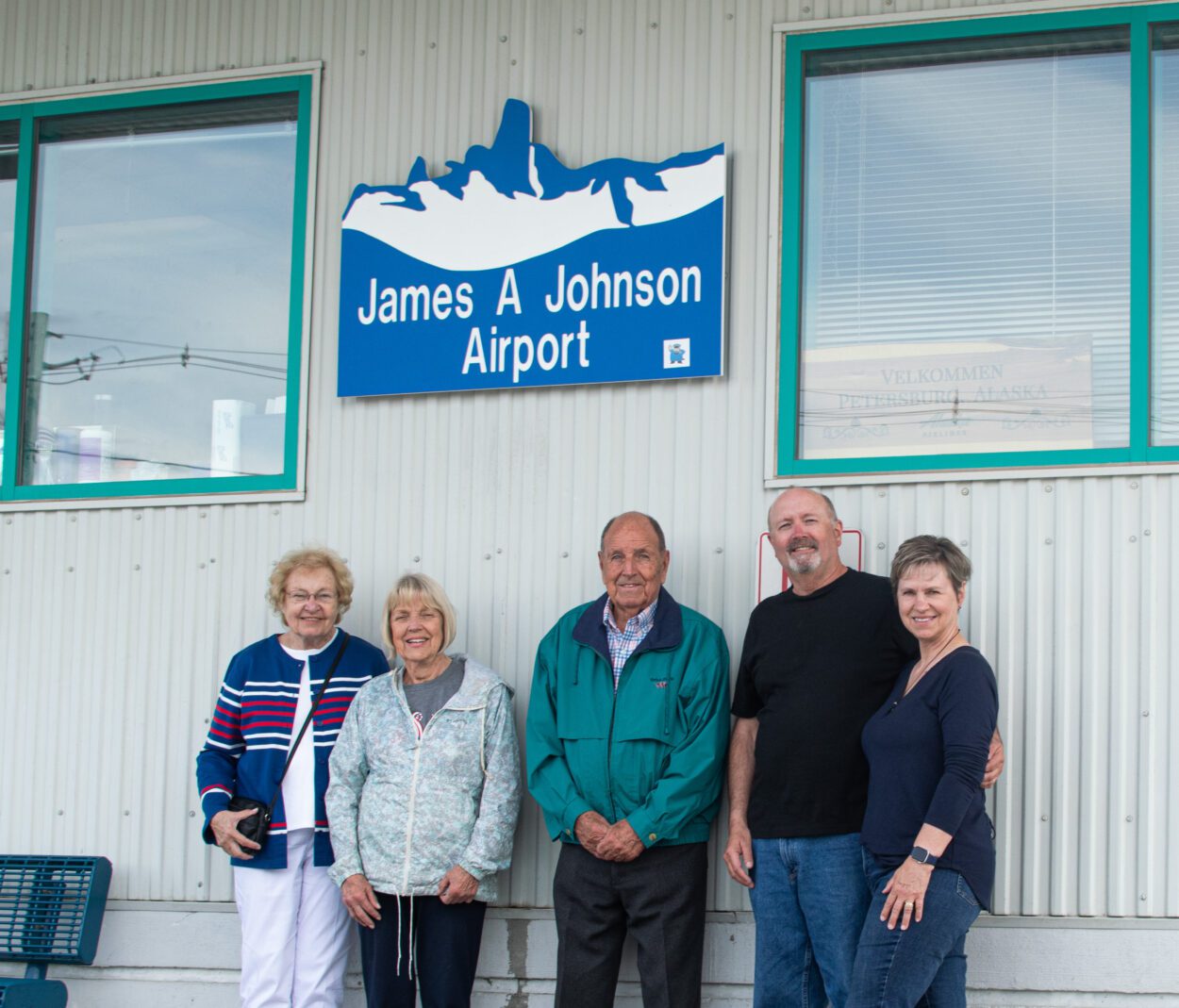 Since he left Petersburg for the Lower 48, Johnson says he misses his friends above all else. Especially as they become fewer in number with every passing year. But he also dearly misses the rugged beauty of Southeast Alaska.
"Everything is so different here from Arizona," said Johnson. "We don't have any trees or anything. And the water — I missed the water because I used to fish a lot. And I owned boats when I lived here. There's not much water around Arizona, so I missed that."
Johnson turned 90 in March. A few years have passed since he last saw his hometown, and his family members say this visit is likely his last. [Editor's note: Though they emphasize that his visit was a joyous occasion and there were no lamentations.] Reflecting on a long, well-lived life, his best advice to others is to "stay busy." 
True to his word, James A. Johnson departed James A. Johnson airport on the 5th to return to his retirement – which he spends fishing for halibut and salmon, and following his grandchildren's athletic careers across the country.